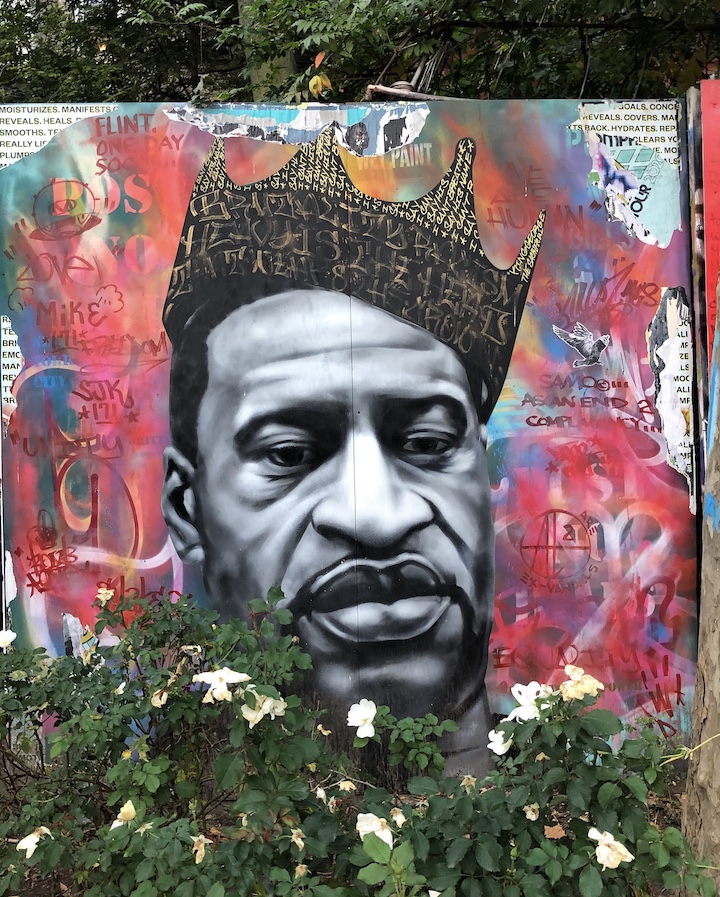 Under the curatorial direction of Will Power, over two dozen artists — representing a diverse range of cultures, backgrounds and aesthetic styles — have transformed First Street Green Art Park into a mecca of socially and politically conscious mural art.
The image featured above — depicting the late George Floyd — is the work of the hugely talented artist and curator Will Power. Several more images captured at First Street Green Art Park follow:
Painter and muralist Albertus Joseph depicts Sitting Bull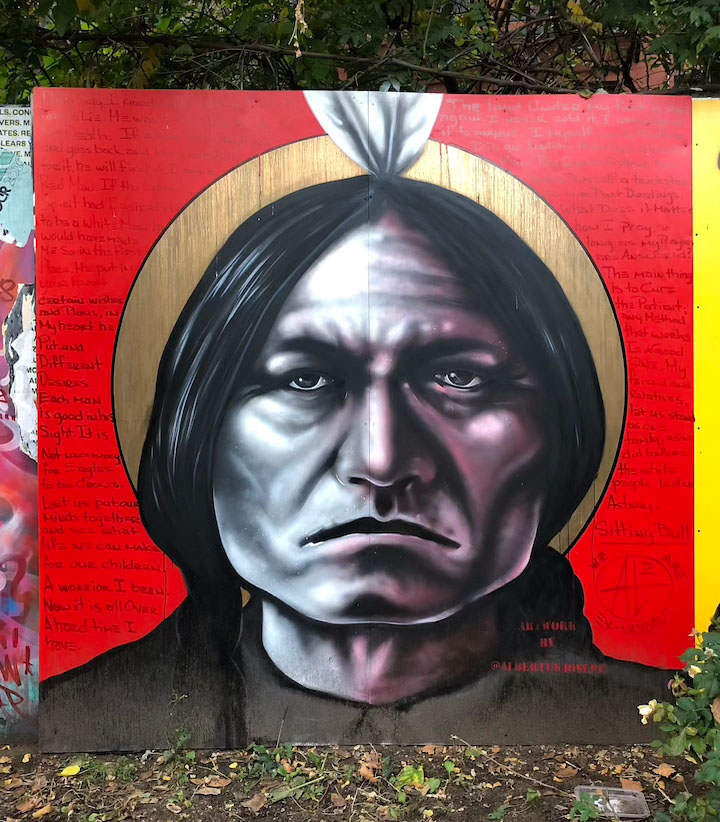 And Albertus Joseph with Will Power — captured by photogtapher Chris Vanberkim aka Berky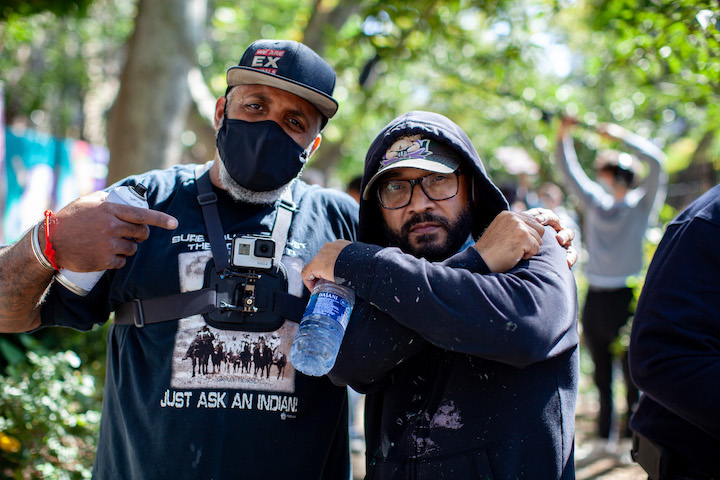 Brooklyn-based Bianca Romero pays tribute to the late Justice Ruth Bader Ginsburg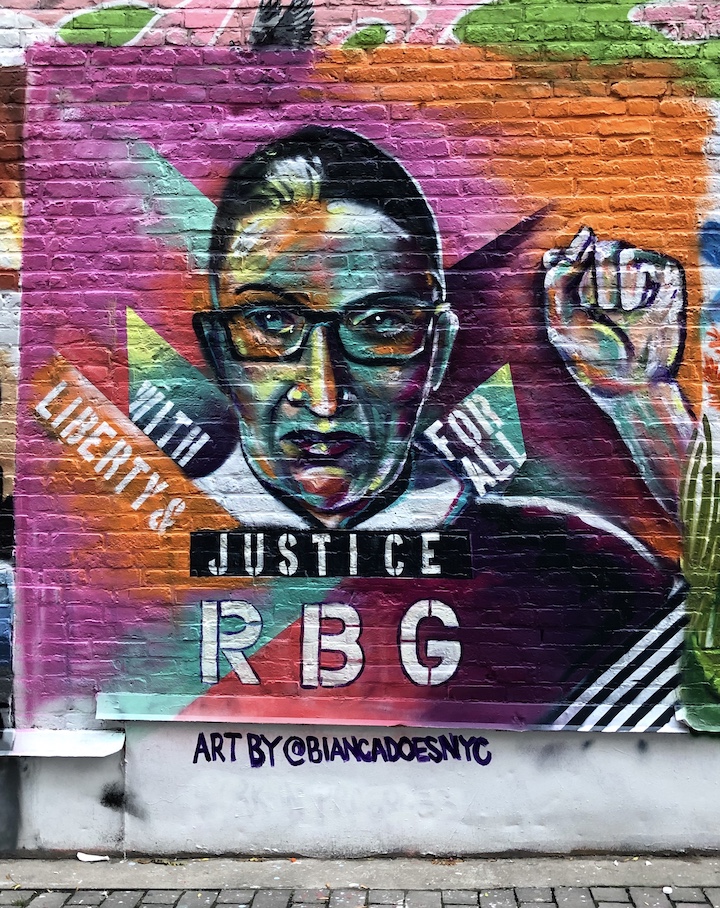 And Bianca Romero — captured at work by Berky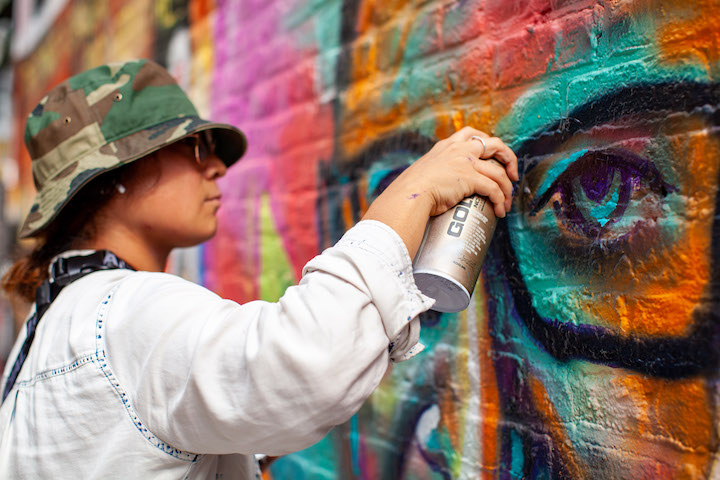 Phetus88 playfully brings a serious message to us all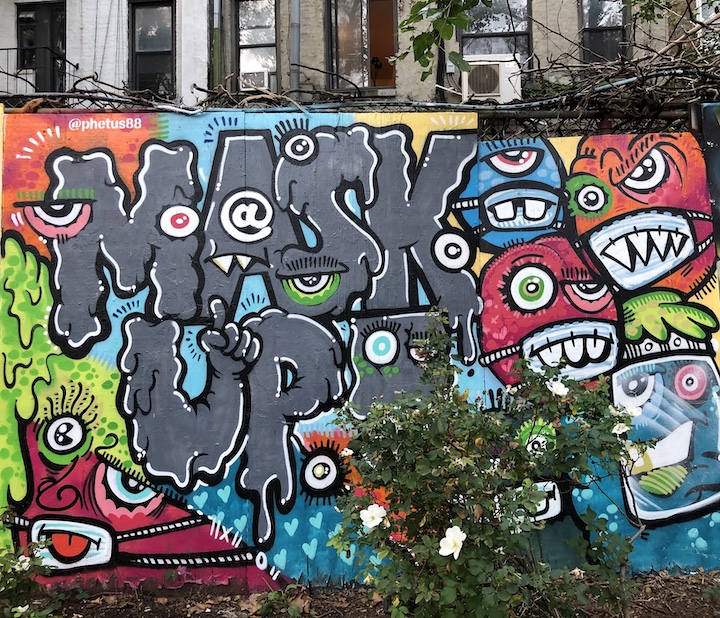 La Femme Cheri and OG Millie — captured at work this past Sunday by photographer Ana Candelaria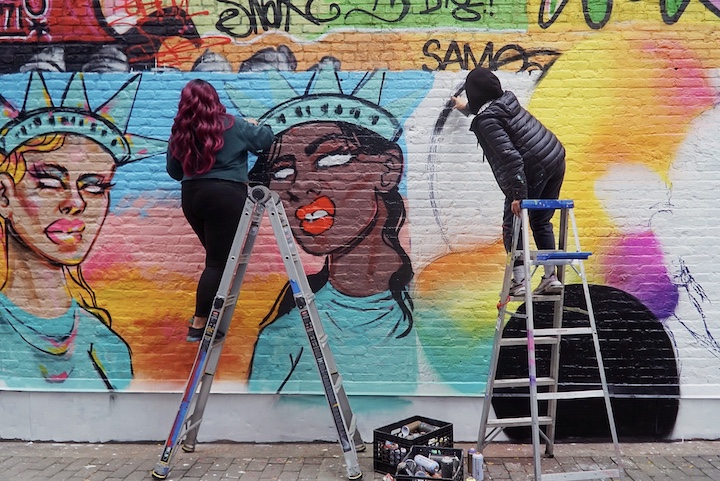 The impetus behind this project, states Will, is to encourage people to get out there and vote. And in collaboration with Anthony Bowman (pictured below), a POP UP GET OUT THE VOTE / RETAIL STORE has been set up — adjacent to First Street Green Art Park — on 35 E 1st Street.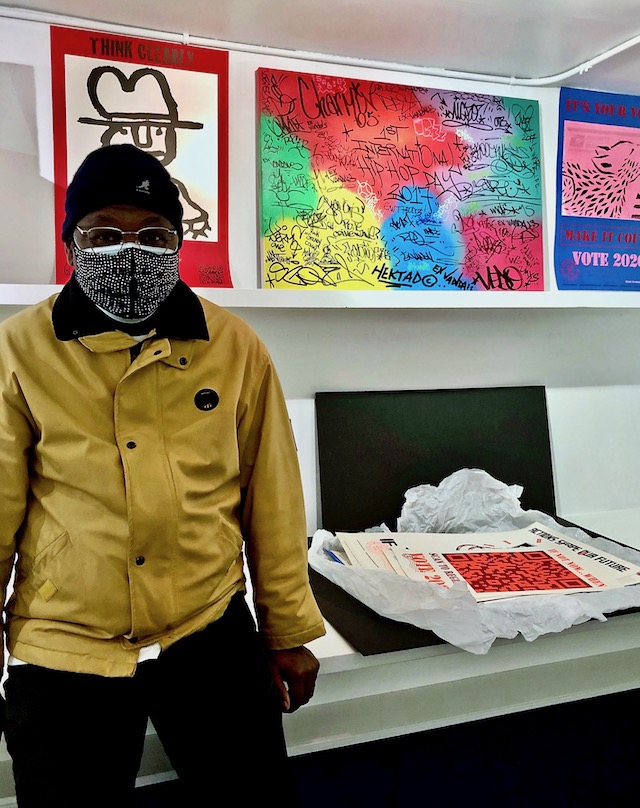 Photo credits: 1, 2, 4, 6  & 8 Lois Stavsky; 3 & 5 Berky and 7 Ana Candelaria
Note: Be sure to check out Part II of this post on Thursday.