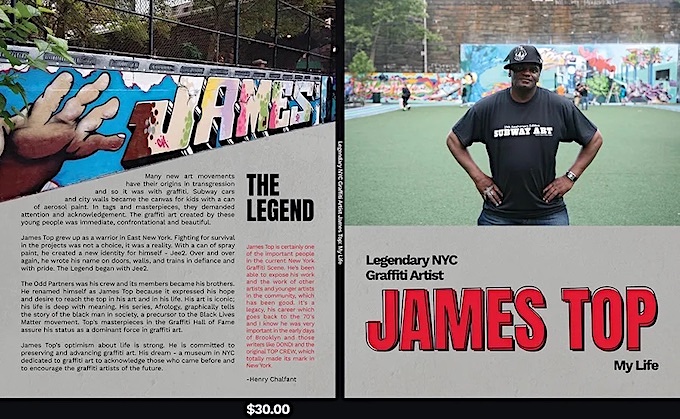 Tomorrow evening, Saturday, February 4, Sister's Uptown Bookstore & Cultural Center and James Top Productions will host a book signing of James Top's autobiography, My Life, along with an opening reception to "Life Is Sweet on Sugar Hill," a solo exhibition of his artwork. If you don't already own a copy of James Top's memoir, this is the ideal setting to pick up a personally autographed one.
James Top, My Life not only celebrates the life of one particularly passionate graffiti artist, curator, educator and activist, but it illuminates elements of the hip-hop culture that NYC birthed.
Growing up in the projects in East New York, a neighborhood plagued by poverty and violence, it was all too easy to succumb to the fiercely brutal life of the streets. But James Top was determined from early on to somehow escape the "war zone" that was his everyday reality and "make it to the top."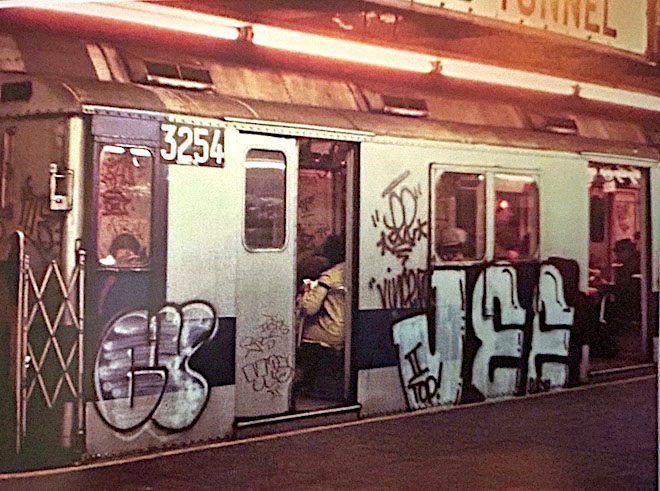 One of the last of his friends to pick up a marker, James — then JEE 2, the writer — went, within a relatively short span of time, from tagging the walls of his building to hitting trains non-stop. In 1974, along with several other writers, he founded TOP, The Odd Partners, a graffiti crew "with a mission to take over every train line and give Central Brooklyn an all-city graffiti presence."  And that TOP, The Odd Partners did, as its members — principally IN 1, MICKEY729, HURST and JEE 2 — perfected the art of the throw-up as they gained recognition as Kings.
As life evolved, so did the TOP Crew. Members died or were imprisoned; DONDI and NOC 167 were among those inducted; and whole train cars began to roll by. JEE 2 was soon JAMESTOP, and he began actively tagging the streets. "As JAMESTOP, I was a combination of a Central Brooklyn gangster and a Harlem Shaft," he writes in My Life.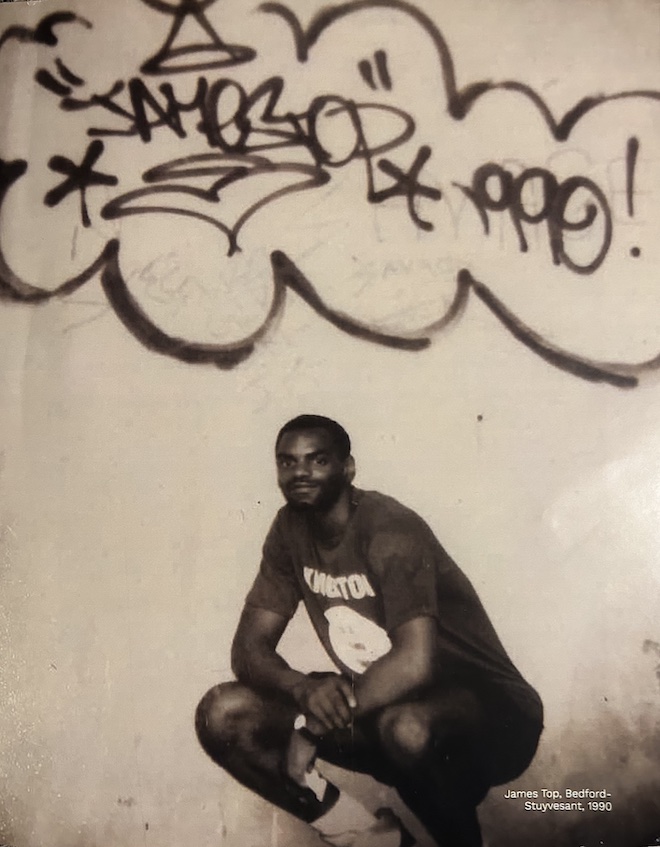 While James Top had found himself enmeshed in a range of personal struggles in the late 80's, he effectively triumphed over them by the late 90's after leaving Brooklyn for Harlem. Several hugely impressive accomplishments followed: he curated his first exhibition ever — a DONDI Memorial Show; he launched Graffiti NYC, a TV show centering on NYC's graffiti art culture; he converted a wall of an abandoned school property into "The People's Wall" — an open-air gallery,  and he began to lecture on graffiti in various venues, including City College, CUNY.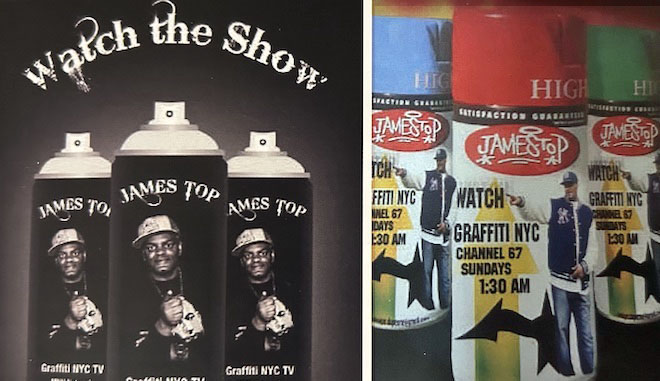 In 2008, James Top had his first one-man show, "AFROLOGY,"  showcasing adult versions of his signature AFRO character.  And in the late 2010's, he became actively involved in the Graffiti Hall of Fame, both as a co-director and artist.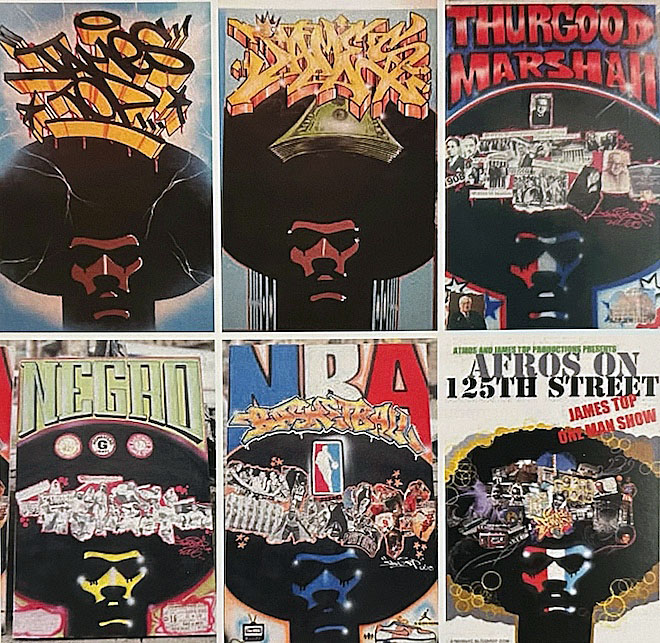 You can meet the legendary James Top, view his artwork, and purchase an autographed copy of his memoir tomorrow evening, February 4, from 5-9pm, at Sister's Uptown Bookstore & Cultural Center, 1942 Amsterdam Avenue @ 156 Street.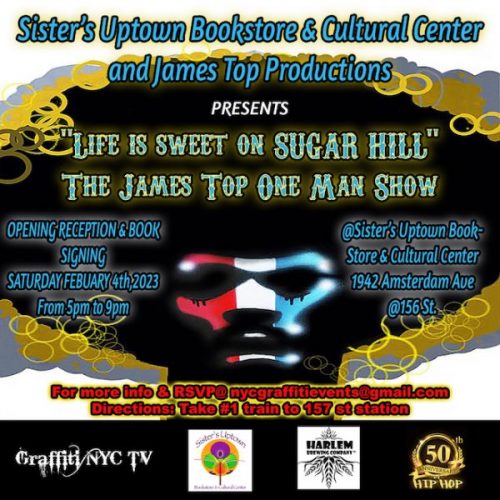 Images: 1. Cover photo  Jamel Shabazz; 2-5 ©James Top, My Life