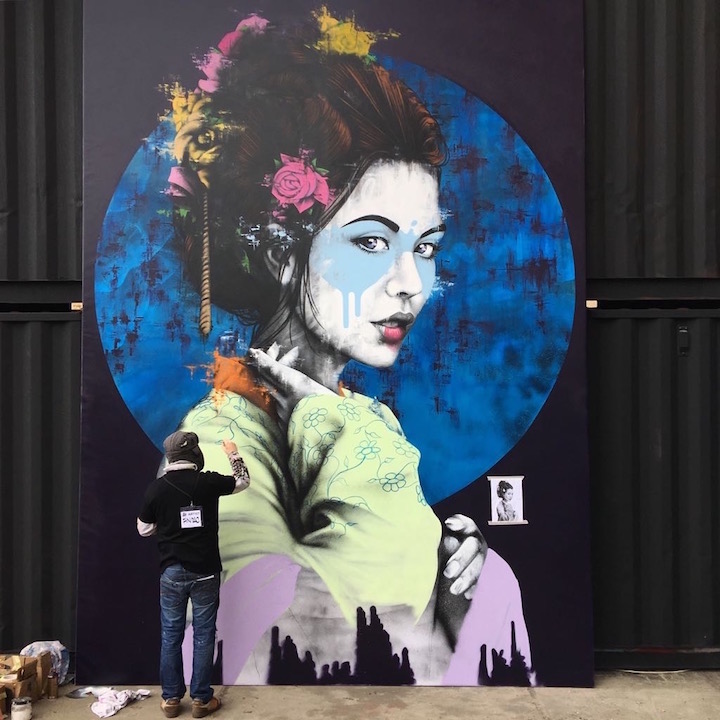 Street Art Today celebrated King's Day 2017 with the third edition of the annual Kings Spray Street Art Festival. On April 27, a part of the NDSM-wharf in the north of Amsterdam was transformed into a giant street art castle. Thirty-five national and international street artists created artworks of 3,5 by 5 meters inside the castle and on its walls. Pictured above is London-based Fin DAC at work. What follows is a photo report of the festival by street art and travel photographer Karin du Maire:
Dutch graffiti master Ces53 at work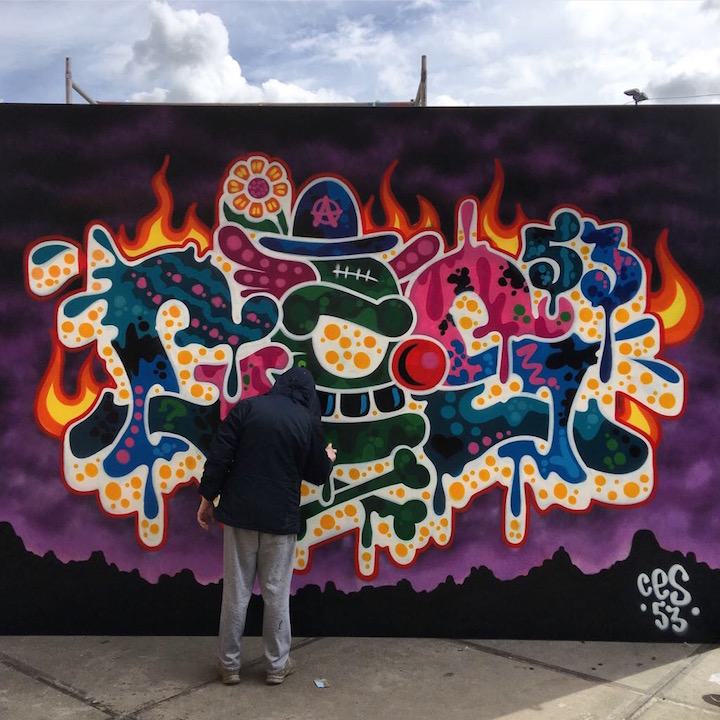 Brazilian artist Sipros at work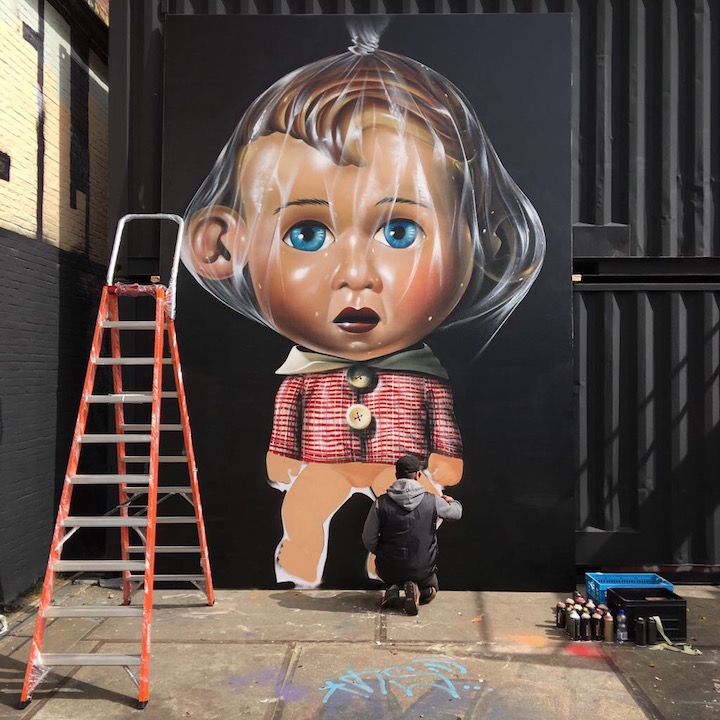 Holland-based Mr  June at work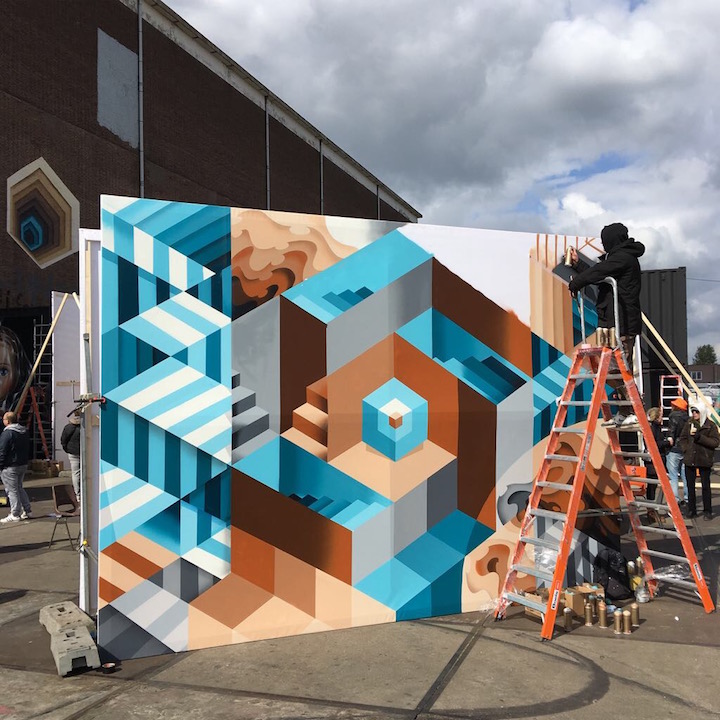 Belgium-based Philip Bosmans aka Bosmaus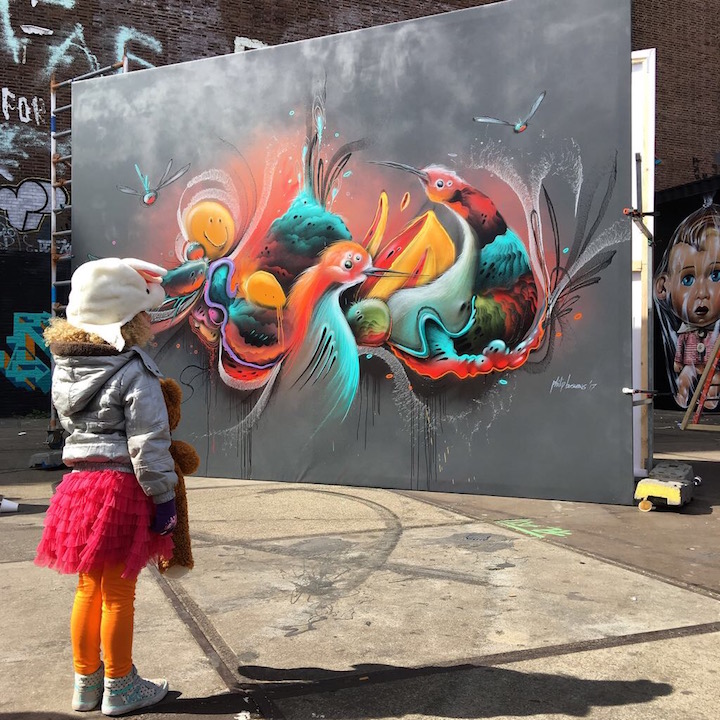 Berlin-based artist Sokar Uno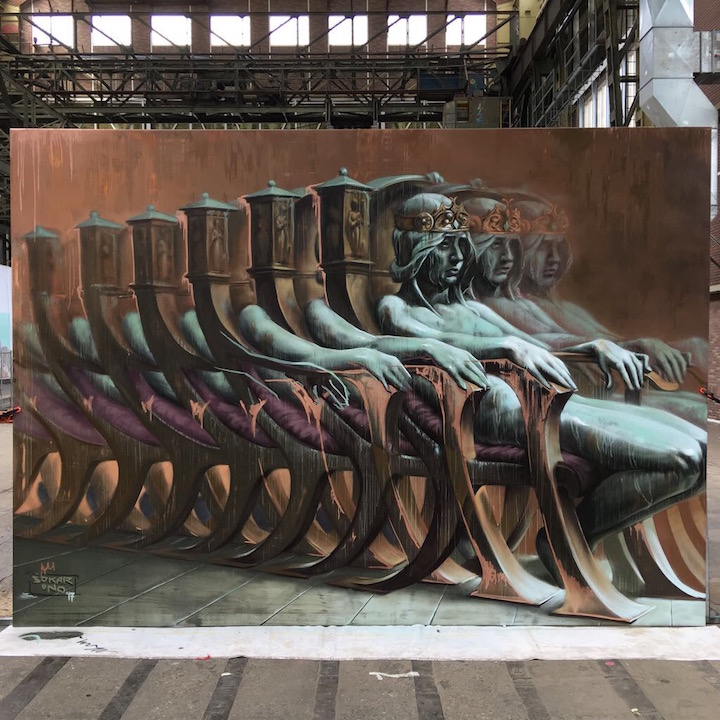 London-based Fanakapan at work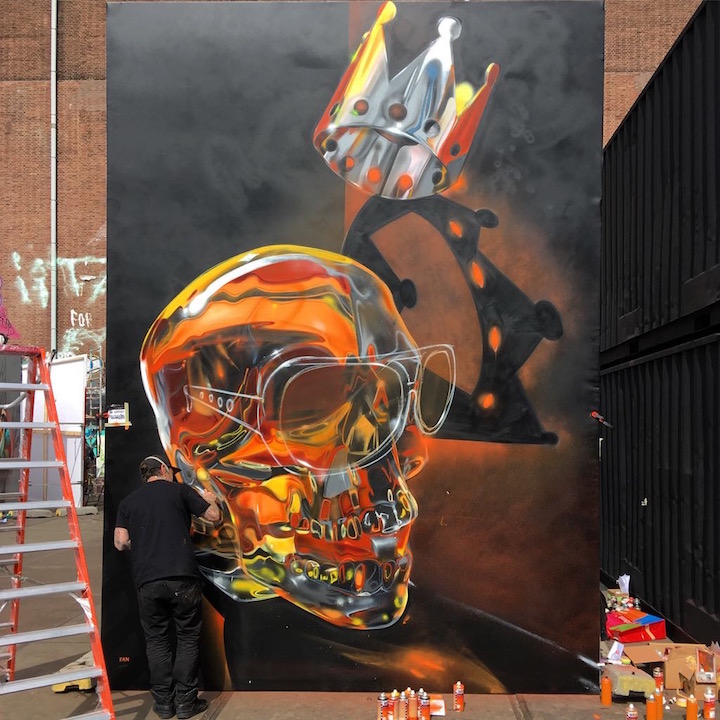 Amsterdam-based Besok at work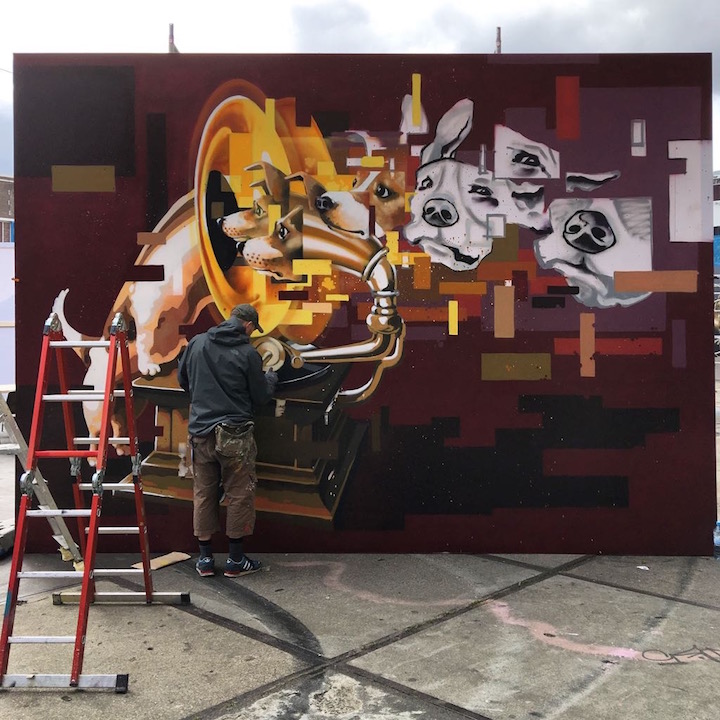 Kings Spray Street Art Festival was organized by Peter Ernst Coolen, the founder and curator of Street Art Today.
Photos by Karin du Maire

{ 0 comments }