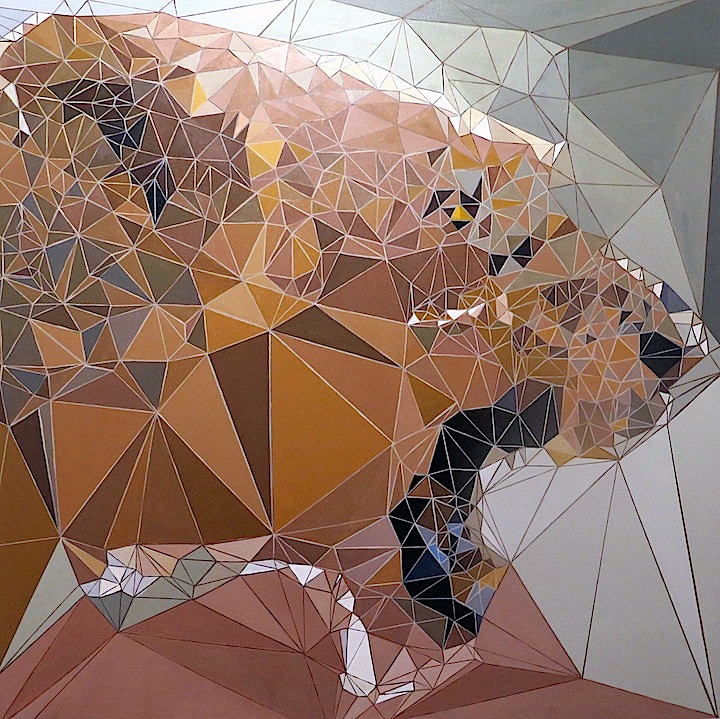 Until April 23 it is still possible to see Jamie Martinez's distinctly wonderful art at Gallerie Protégé.  Fashioned meticulously and inventively from triangles, Jamie's works on display range from exquisite oil paintings to tantalizing abstract designs. Here is a sampling of the works from the exhibit, Hunt for Inspiration, curated by Oscar A. Laluyan:
Leopardo, 552 individual oil paintings on wood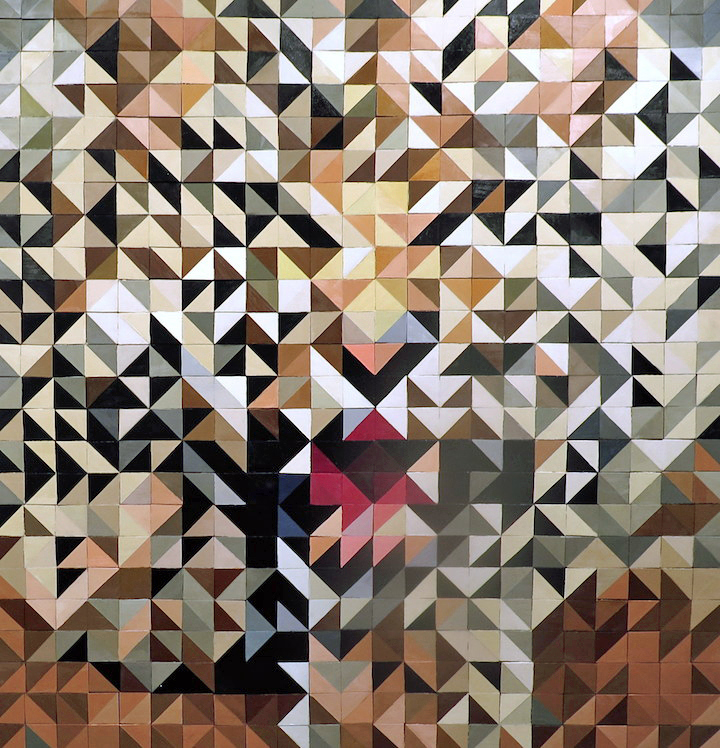 El Lobo, oil on canvas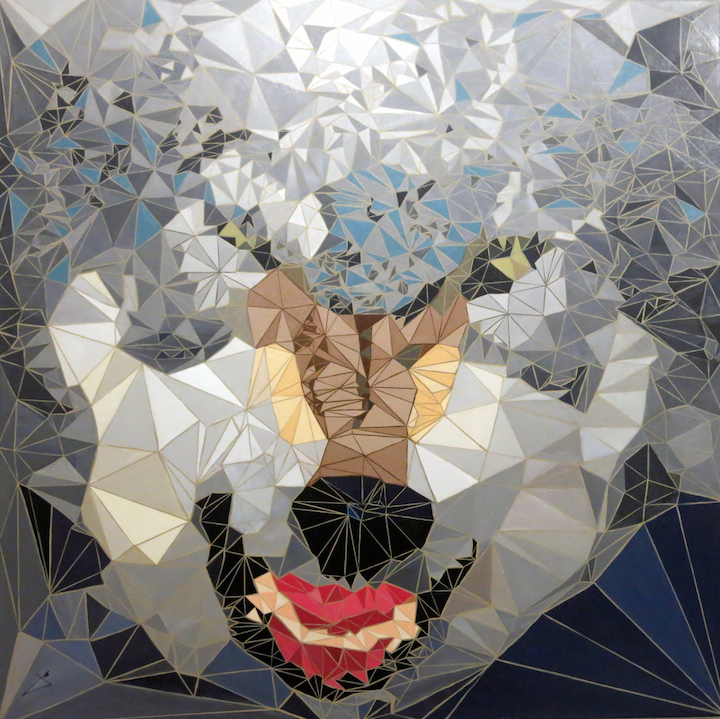 Abstract 15, digital c-print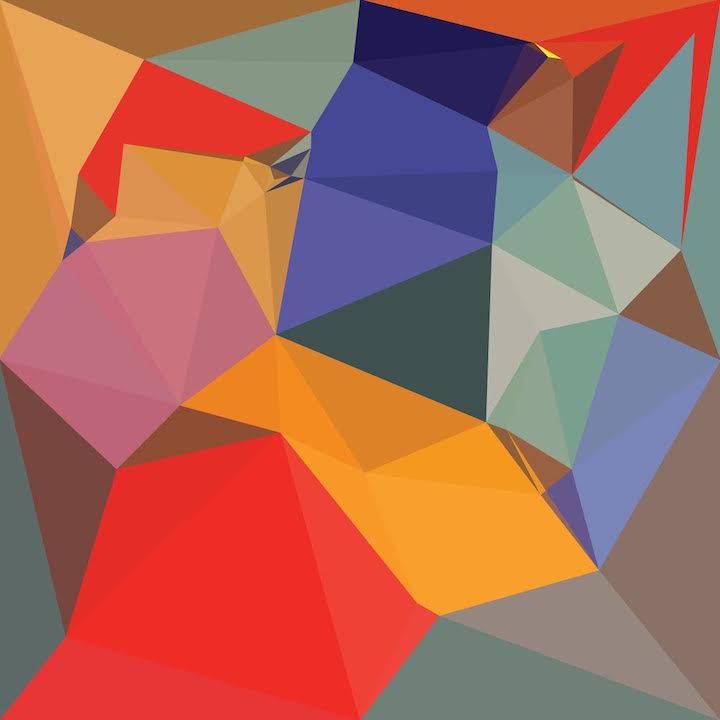 Particularly exciting news for us street art aficionados is that several of Jamie Martinez's abstract works will be blown up between 6-9 feet for an upcoming public art project, Off the Grid: Innovations in Contemporary Abstraction.  The works will remain on exhibit for a minimum of six months at the site of the West Village Triangle Park at 7th Avenue and 12th Street.
Note:  Gallerie Protégé is located on the lower level of Chelsea Frames at 197 9th Avenue.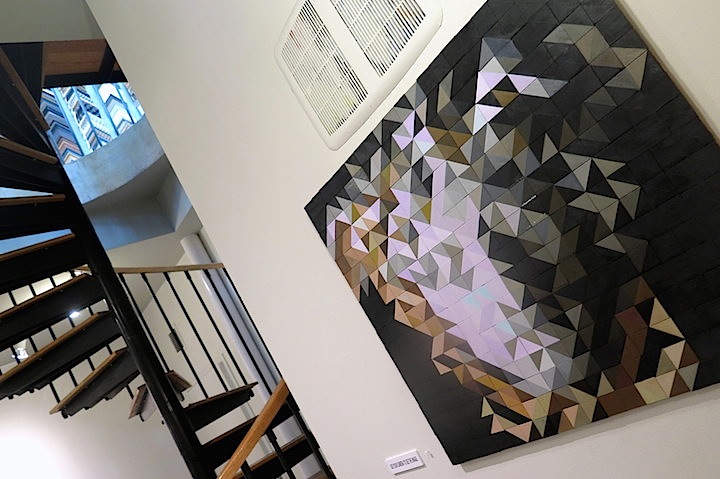 Photo credits: 1, 2, and 5 Dani Reyes Mozeson; 3 Lois Stavsky; 4 courtesy of the artist; the first image pictured is Mountain Cat, oil on canvas; the final image is Medusa, 414 individual oil paintings on wood.
{ 0 comments }