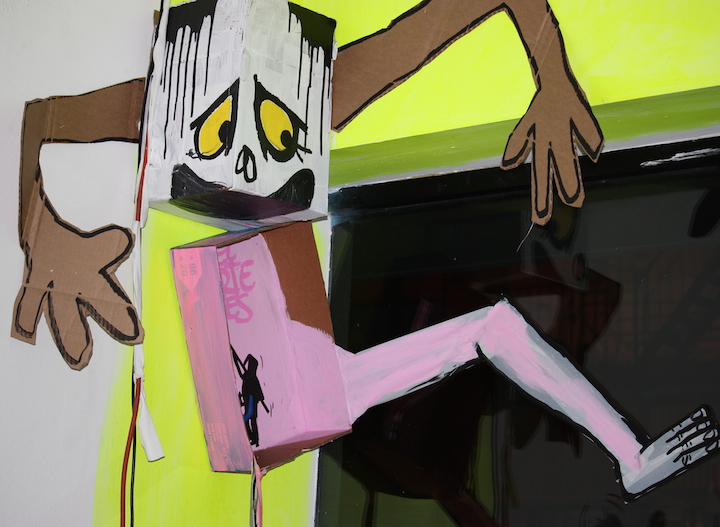 Featuring a diverse range of artists – many active in the streets – the Future Is Now continues through the 20th at 60 Orchard Street on Manhattan's Lower East Side. While visiting the exhibit soon after it had opened, I had the chance to speak to Kimyon Huggins, who along with Kennedy Yanko, curated it.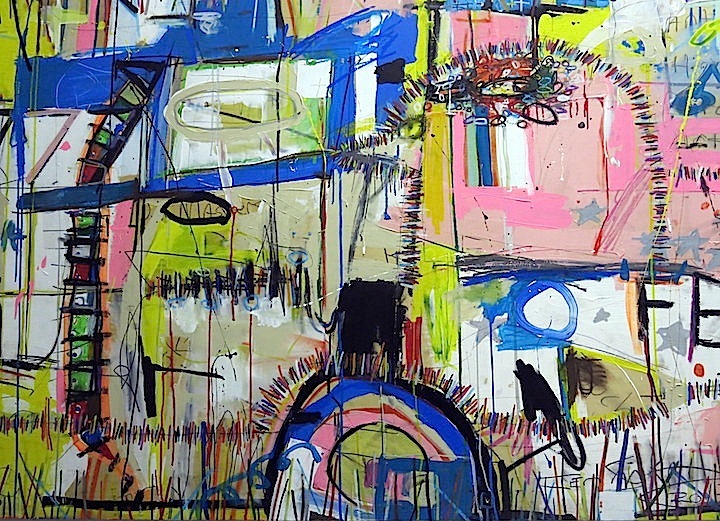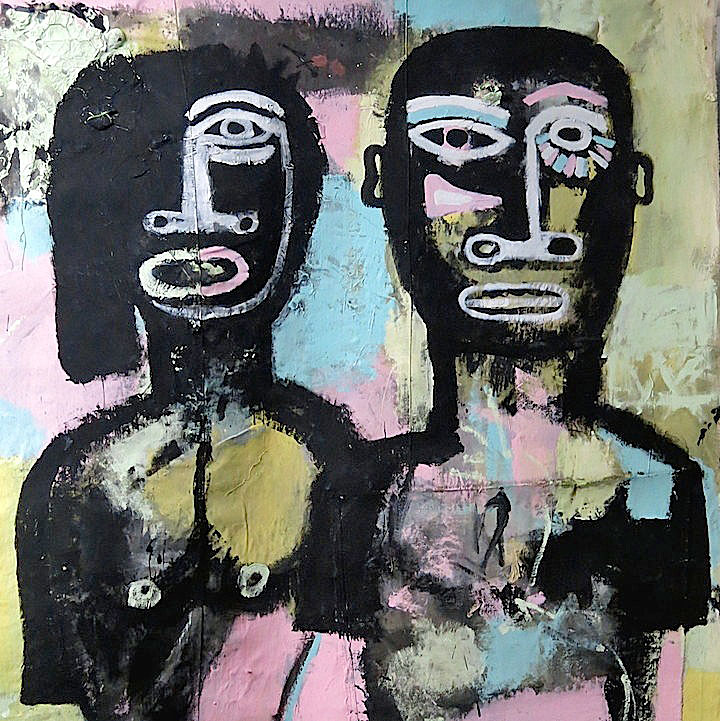 This show is wildly eclectic – featuring a broad range of visions and styles. Can you tell us something about this exhibit's title? Its mission? What does it all mean?
The Future Is Now references a new form of Dadaism, where artworks of varied styles from artists of different backgrounds come together in a cohesive fashion.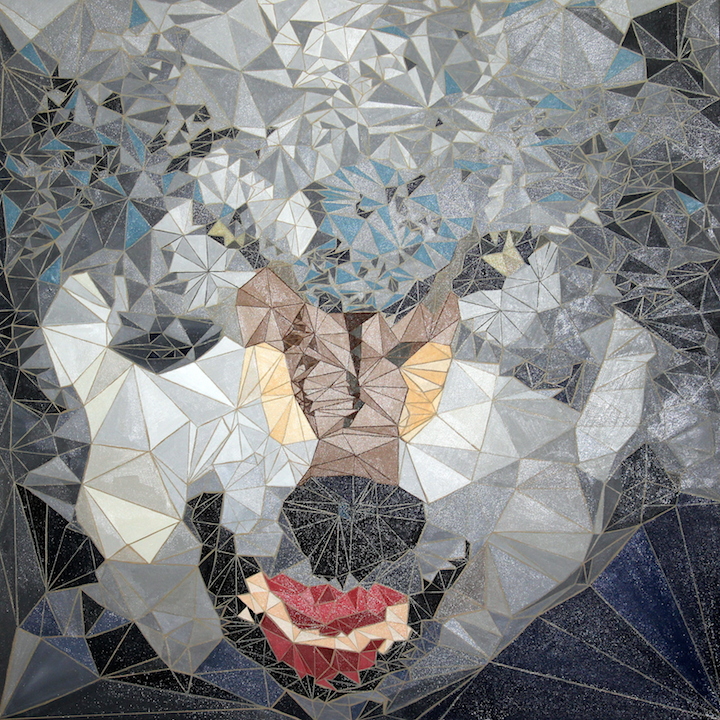 Is there any common theme to these dozens of artworks?
It's all an ode to the 80's – to punk rock and its DIY sensibility.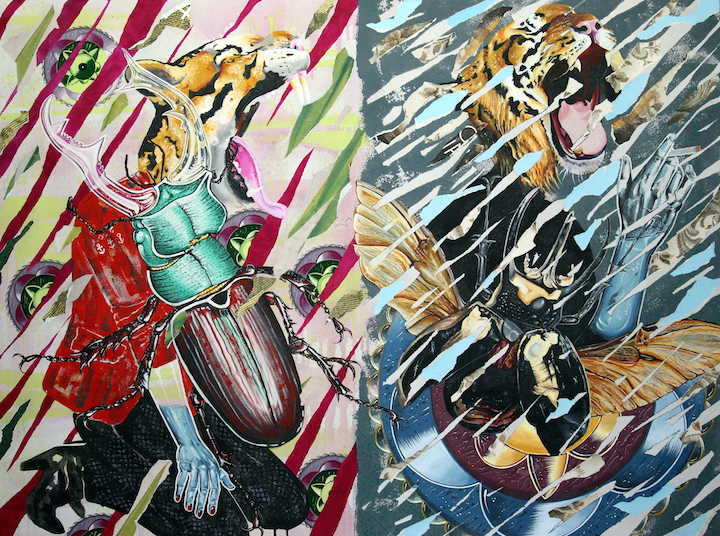 How did you choose these particular artists? There is quite a range here, with many active on the streets.
They are all people that Kennedy Yanko and I know – urban artists whose artworks represent the theme of the exhibit.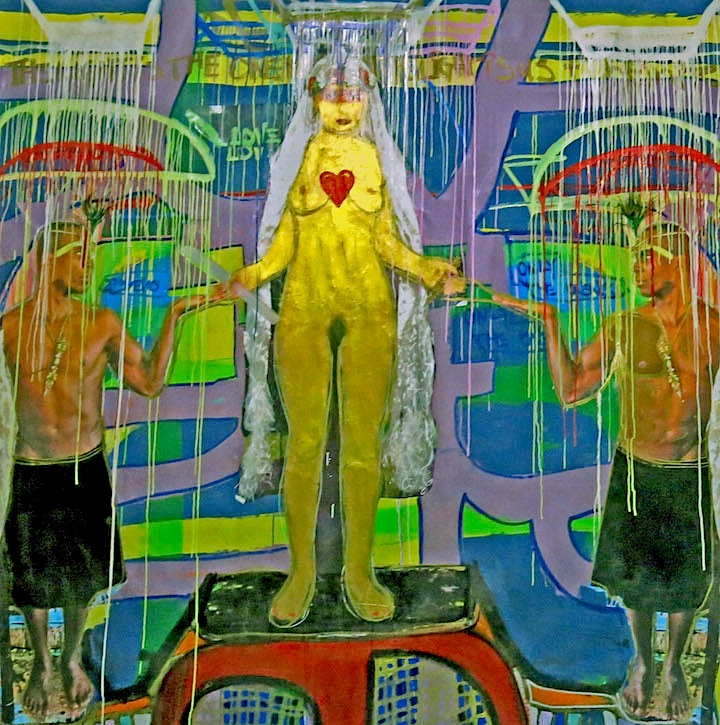 And what about this space, 60 Orchard?
It couldn't be more perfect. A space like this on the Lower East Side is where "the future is now."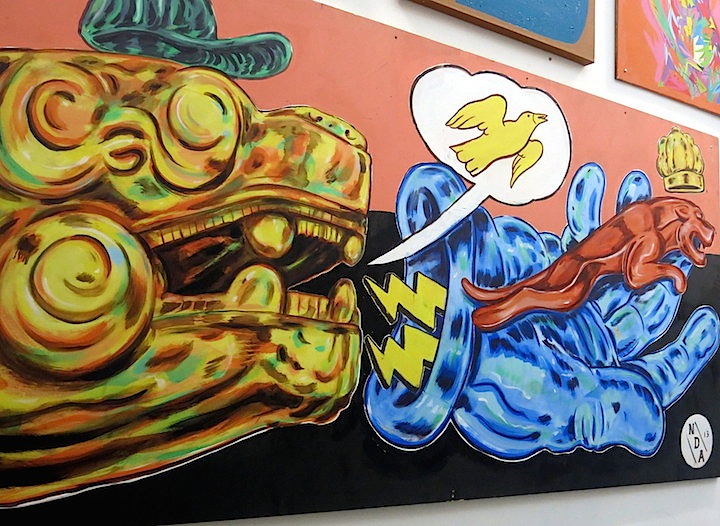 The Future Is Now remains on view through January 20 at 60 Orchard Street between Hester and Grand on the Lower East Side.
Photos
1. Francisco de Paja aka Art is Trash
2. Joseph Conrad-Ferm
3. Ross Brodar
5. Iena Cruz
7. NDA
Photos 1, 4 and 5 by Tara Murray; 2, 3, 6 & 7 by Lois Stavsky