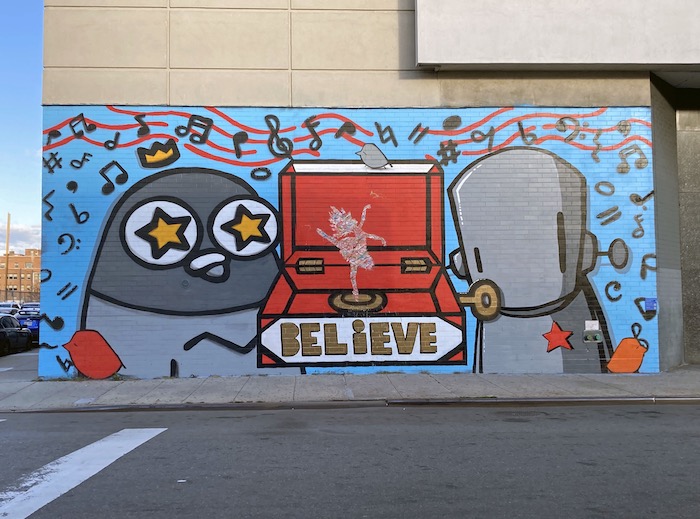 When LISA Project NYC co-founder Reynaldo Rosa aka The Drif was 10 years old and living in the foster care system with a critical illness, he wished he could visit the Walt Disney World Resort in Florida. Thanks to the Make-A-Wish Foundation, a 501 nonprofit organization that that helps fulfill the wishes of children with serious illnesses, Rey had his wish come true – an adventure that sparked his imagination, allowing him "to see color again."
Inspired by this experience, Rey has been bringing color to our streets for over a decade, and his brain-child, the Make-A-Wish Mural Project, has launched a variety of spirited murals in a range of NYC spaces from the Brookdale Hospital in East Brooklyn to the streets of Nolita in Manhattan.
Last month, under The Drif's curatorial direction, the exterior of the huge Macy's Department Store, housed in Queens Center, was magically transformed as part of Macy's annual Believe campaign. The image featured above was a collaboration among: the Drif, Zero Productivity, Chris RWK and Veng RWK. Several select close-ups from the huge mural project follow:
Zero Productivity and Chris RWK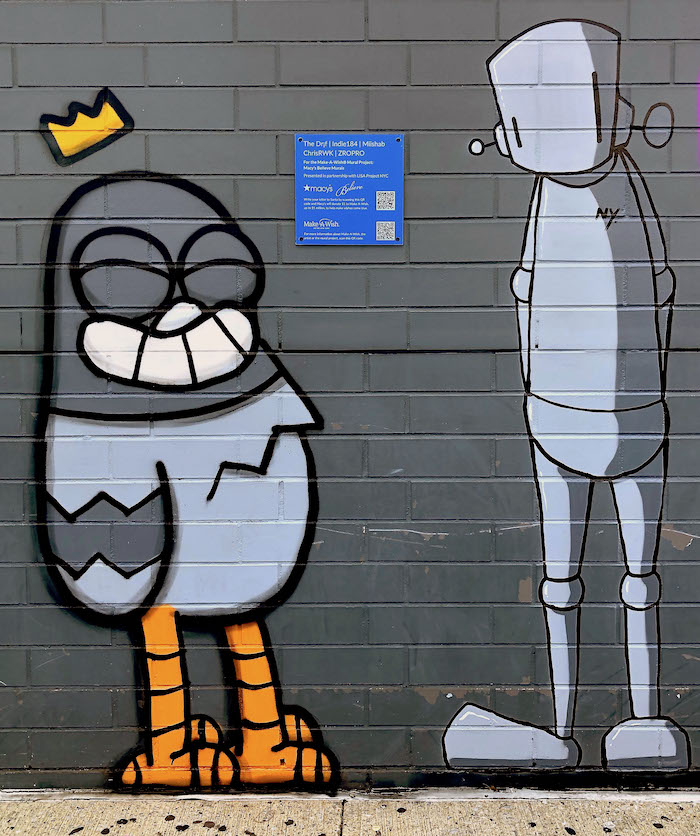 Indie 184 and Zero Productivity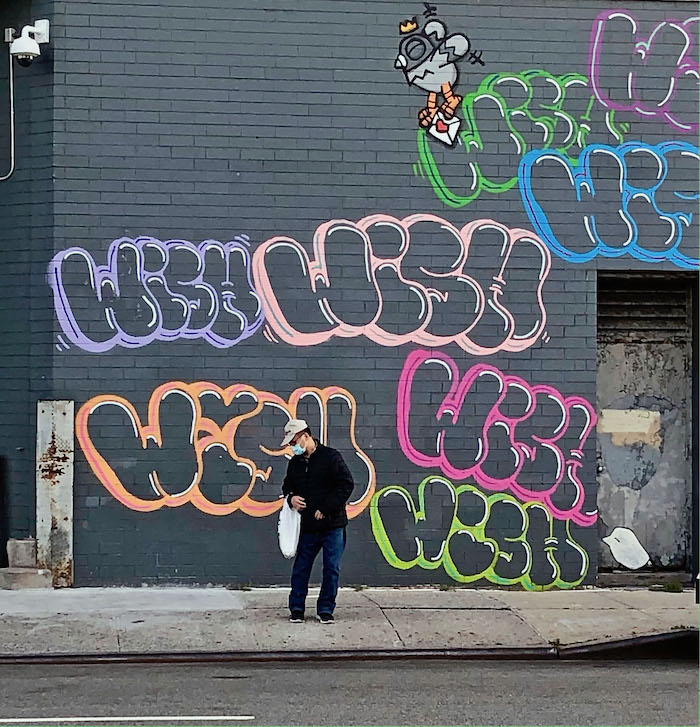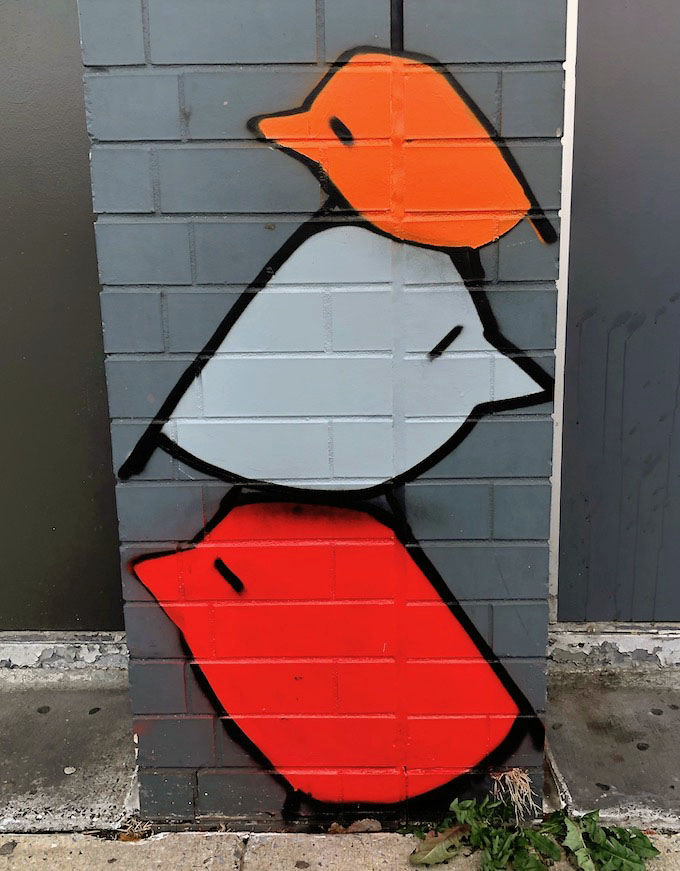 Indie 184, Chris RWK & Veng RWK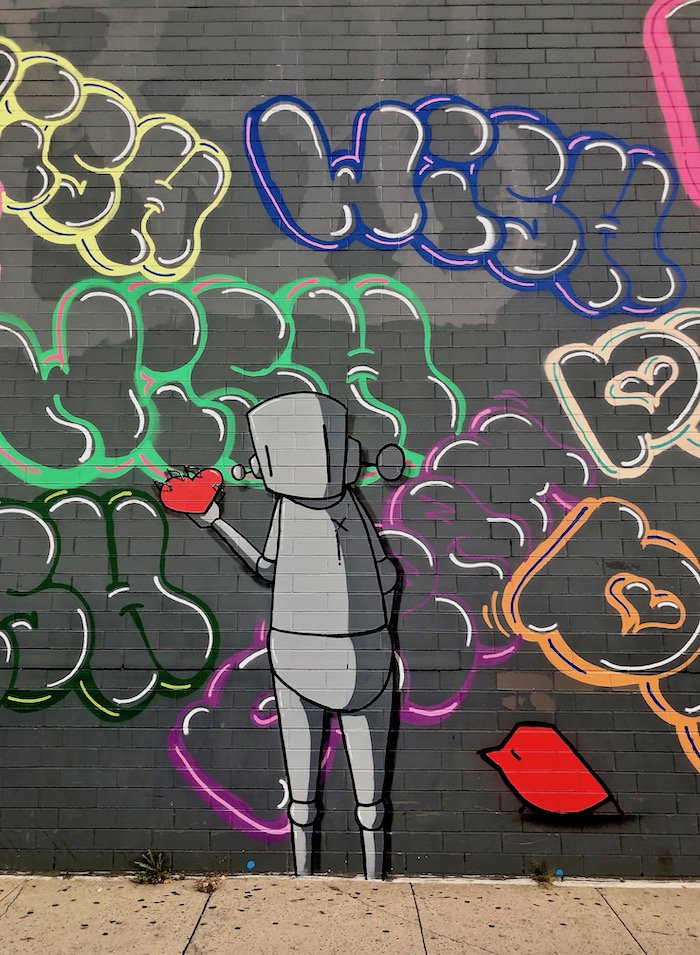 And a reminder from Chris RWK to send your letter to Santa — as for every letter received, Macy's will donate $1 to Make-A-Wish, up to $1 million. You have until Friday to write your letter here or drop it off at Macy's.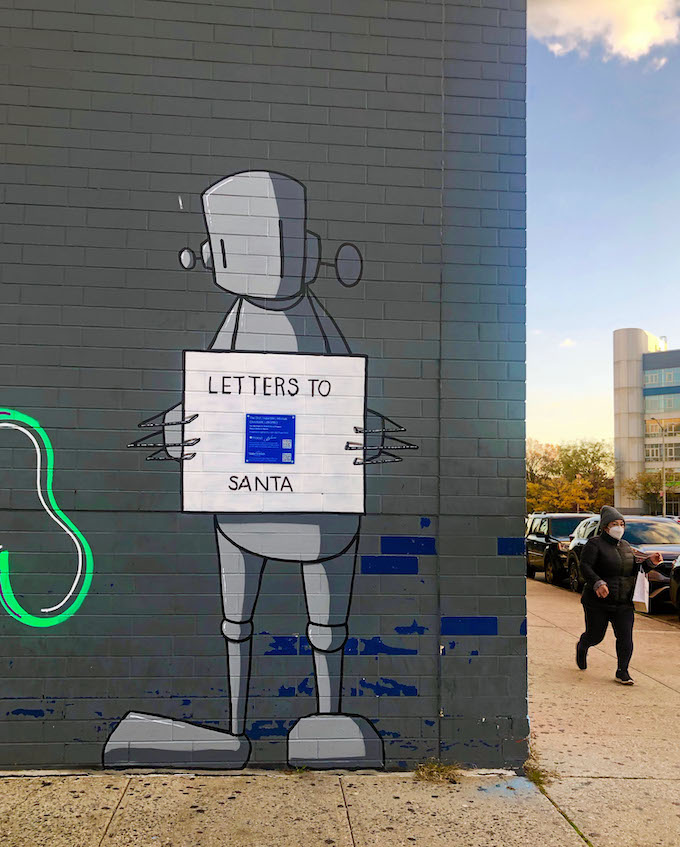 Note: Earlier this month six murals were also unveiled outside the Macy's in downtown Brooklyn.
Photo credits: 1 Shalom Stavsky, 2-6 Lois Stavsky
{ 0 comments }