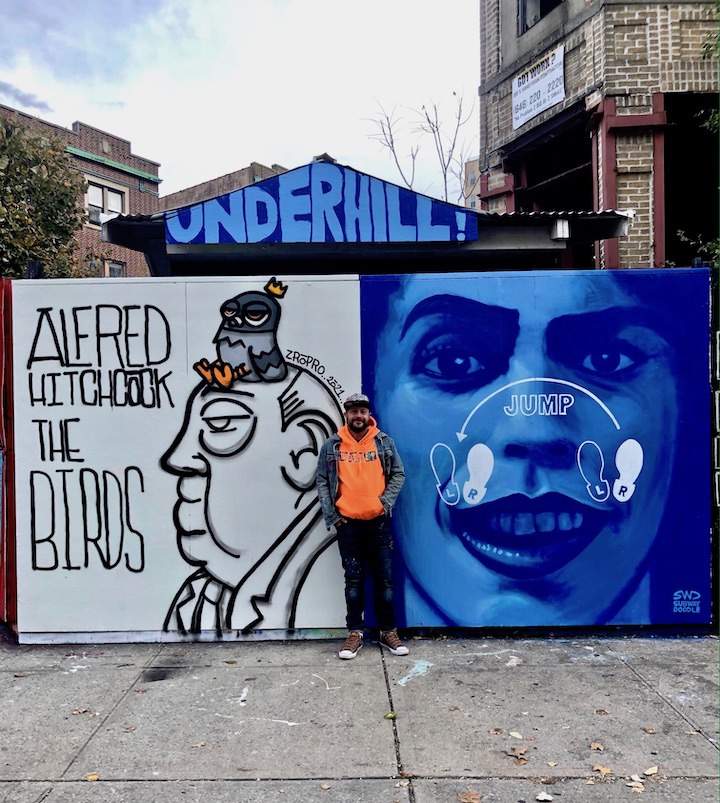 Now in its sixth year, Underhill Walls — under the curatorial direction of Jeff Beler — increasingly engages a diverse range of local artists, reflecting the soul and spirit of its neighboring Prospect Heights blocks. Currently on view is a series of tantalizing murals on the theme "Movie Night."
Pictured above is Zero Productivity's rendition of The Birds to the left of Subway Doodle's take on The Rocky Horror Show — with curator Jeff Beler posed between them.  What follows are a few more murals on the theme:
Venezuelan cartoonist Jorge Torrealba introduces "Movie Night"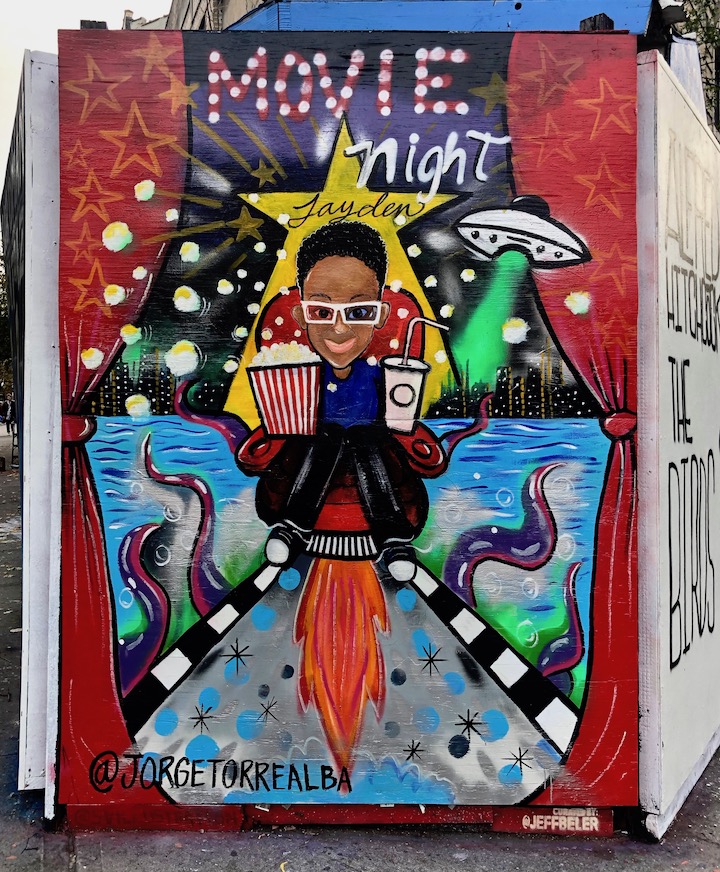 Muralist and designer Majo Barajas aka Majo San, Pet Sematary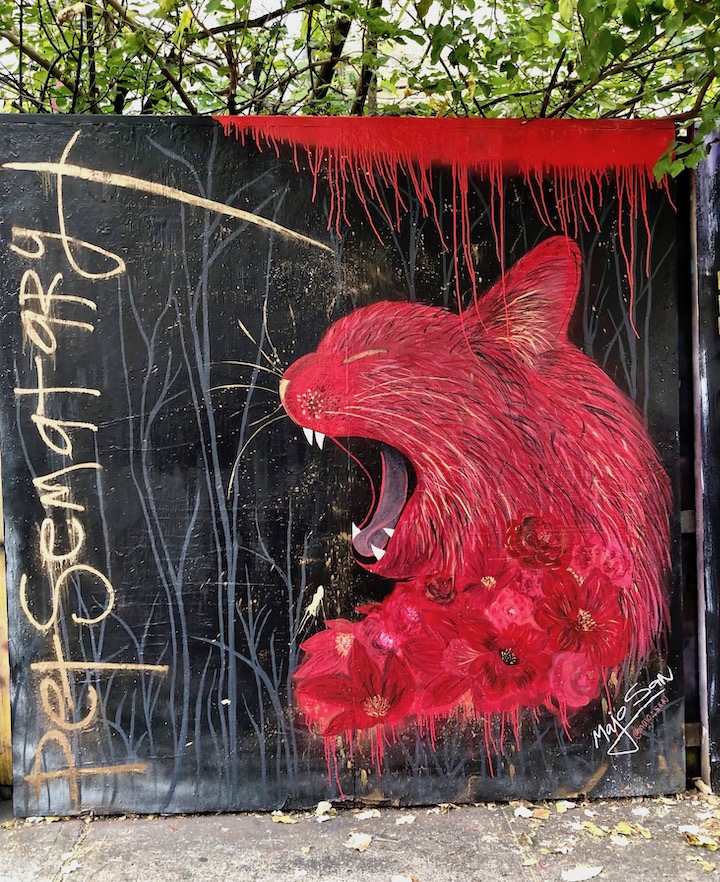 Muralist and illustrator Miki Mu, The Italian Stallion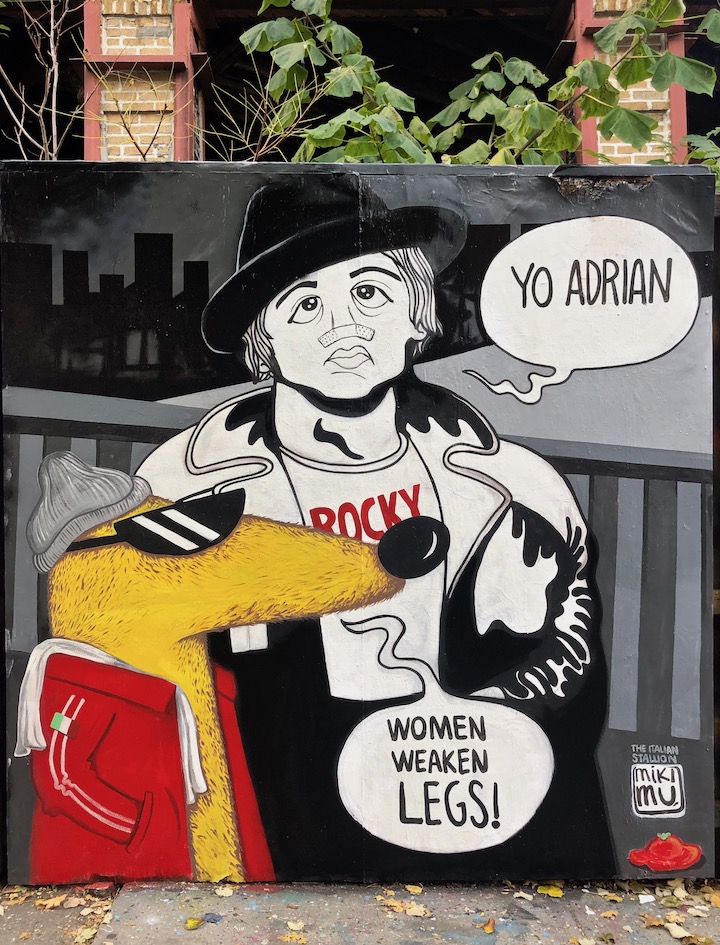 Local artist ohh.henny.ohhhh paints his first mural, Space Jam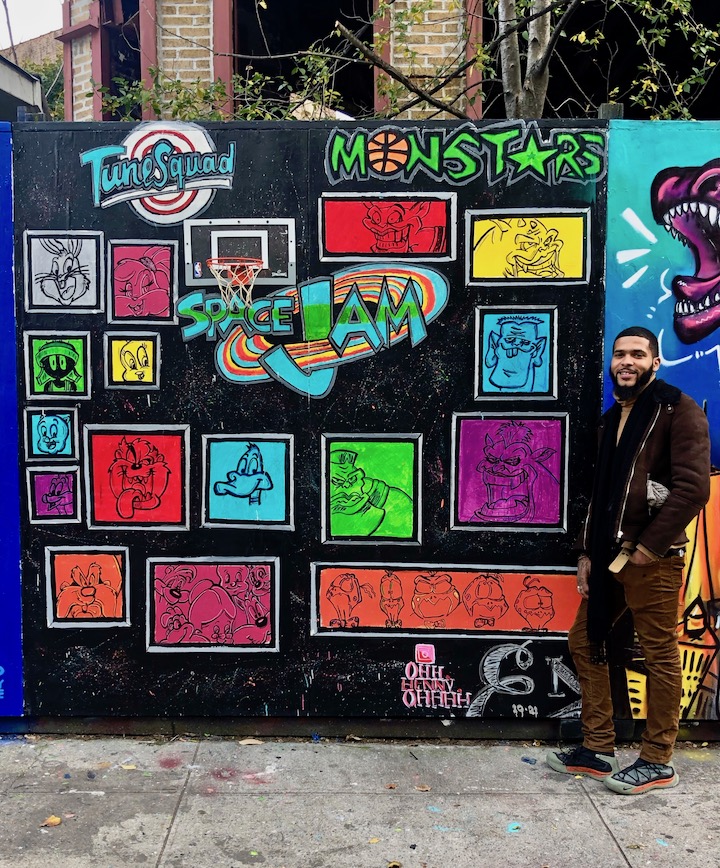 NYC-born, Oakland-based Nite Owl, The Birdman of Alcatraz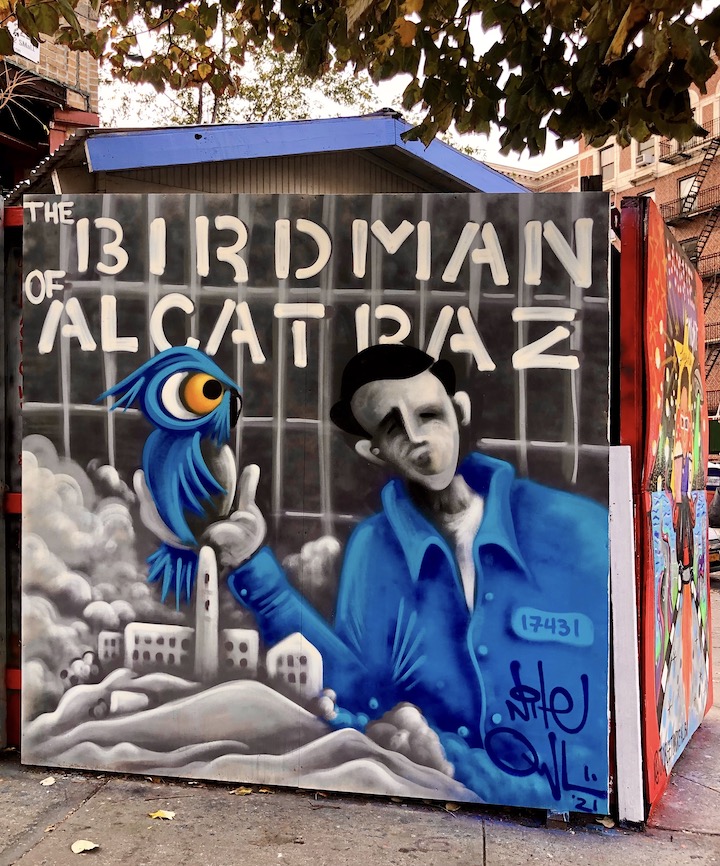 Local artist Slim Villain at work, Terminator 2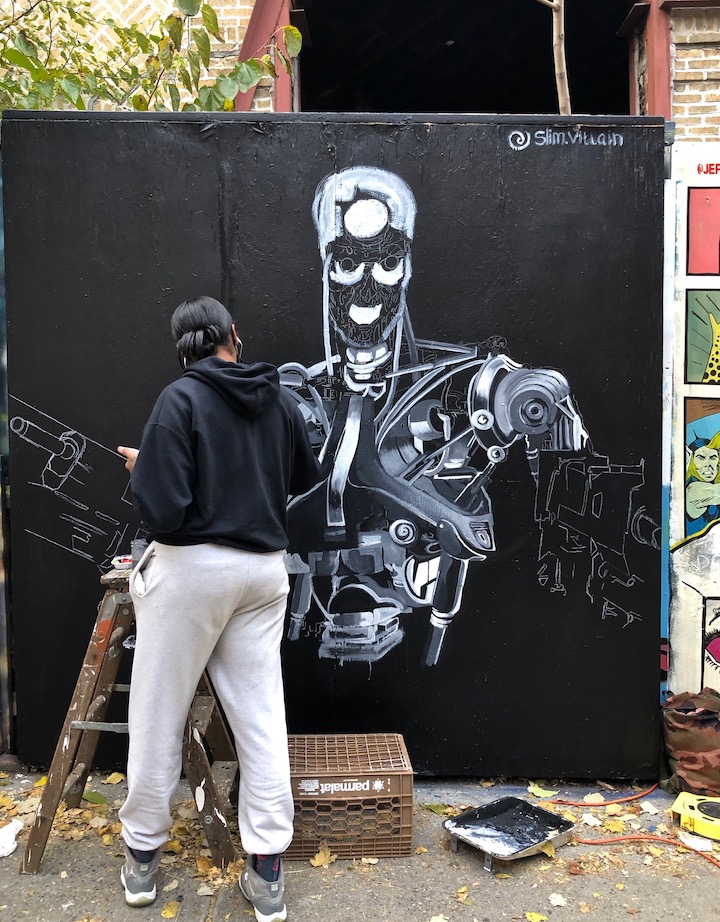 Multidisciplinary artist Sage Gallon, Mahogany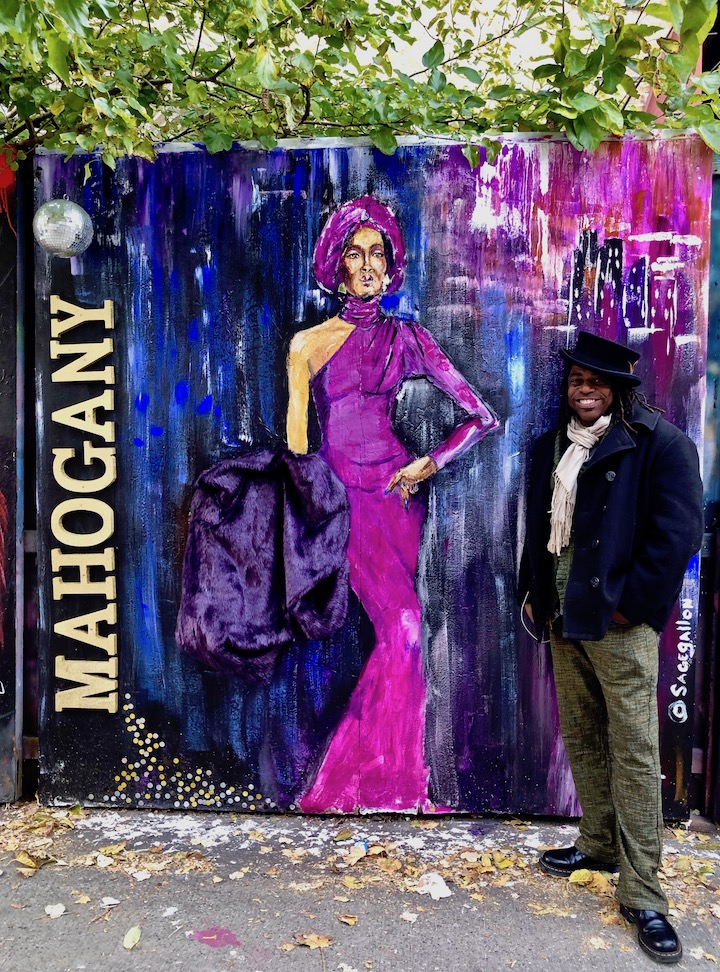 Colombian artist Calicho Arevalo, Godzilla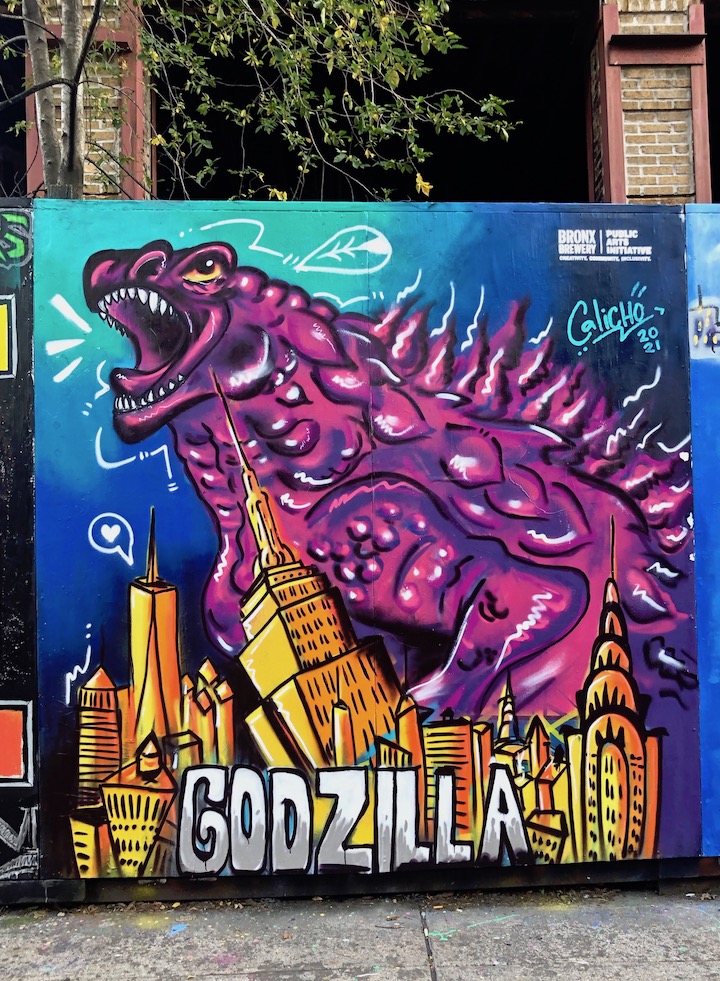 Underhill Walls is located at the corner of St. Johns Pl and Underhill Ave.
Photos: Lois Stavsky