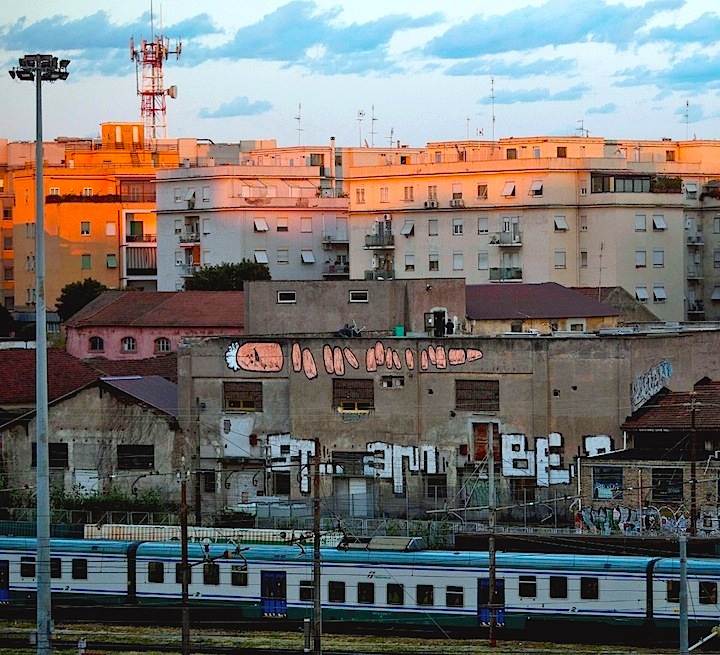 Back in September, a huge orange carrot surfaced on the streets of Williamsburg. We soon discovered it was the work of the Italian artist Nemo Tibi Amat, whose distinctly curious aesthetic was on view at Exit Room NYC at the time. Eager to find out more about it all, we posed some questions to her.
Why a carrot? What does the carrot represent?
Because it makes me smile, and it makes other people smile. I think of it as a kind of Carrot Therapy. Also, the carrot fits wonderfully into our urban architecture. It can be vertical or horizontal; it can be whole or chopped. There will always be a place for it.
When was your carrot first born?
Everything was born some years ago. At the beginning, I used to paint a fat radish instead of the letter O when I wrote my name. Then when I began doing rollers, I replaced the letters with the carrot.  Even a child who can't read can recognize a carrot.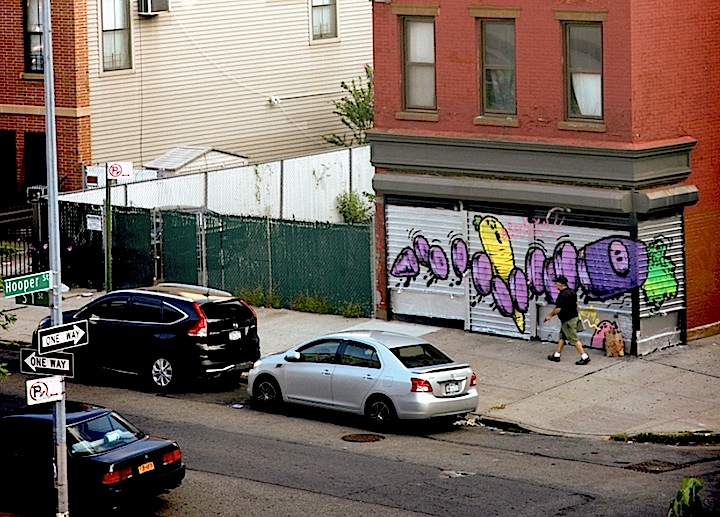 What about the carrot on a cross that I saw over at Exit Room? What does that represent?
It's the sacrifice.  Anyone who aims to change the world by fighting against the system — with his or her own powers — is a Jesus on Earth. He wasn't the only one crossed, as so many were, are and continue to be in many other ways. He's just the most famous, because apparently his father was a god! The real crucified carrots that I use represent the inevitable decay of the body. After death, there is no resurrection.
And your burqa? It's such an intriguing, powerful image. What does it represent?
Since I began painting — back in 1995 — I've had to deal with hiding and covering myself. I'm fascinated by the relationship between one's interior self and the exterior world. And I love playing with the concept of protecting your body by hiding it. Covering your face can be a choice, but sometimes it is a necessity — a rule that others impose on you. Through my burqas, masks and balaclavas, I also tell stories that range from personal experiences I've had with real people to secret urban legends. If you scratch away the plasticine on my scratch card artworks, you can win my face.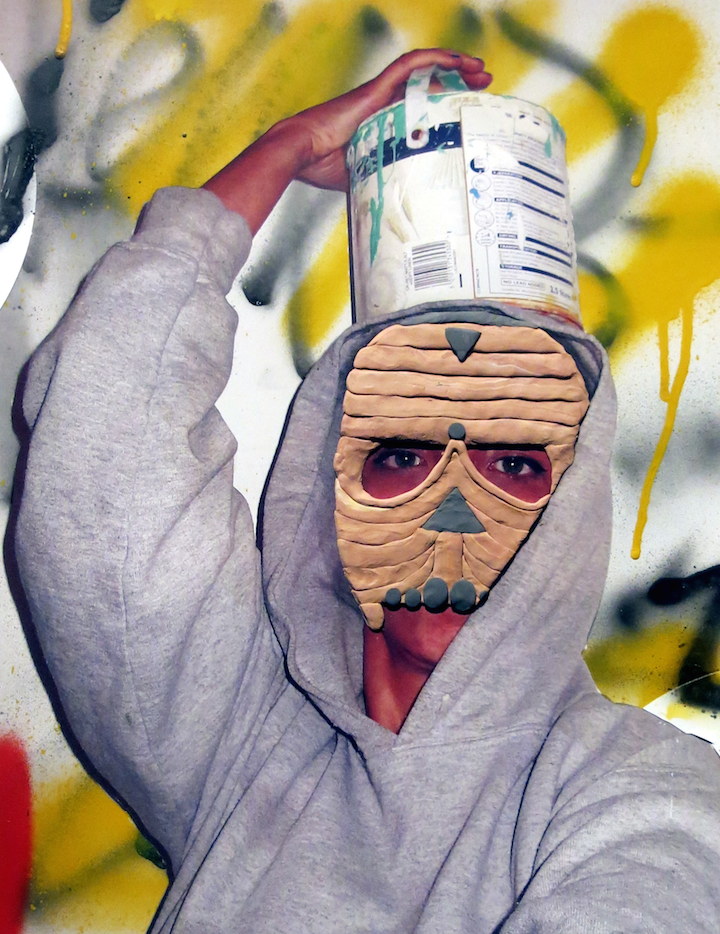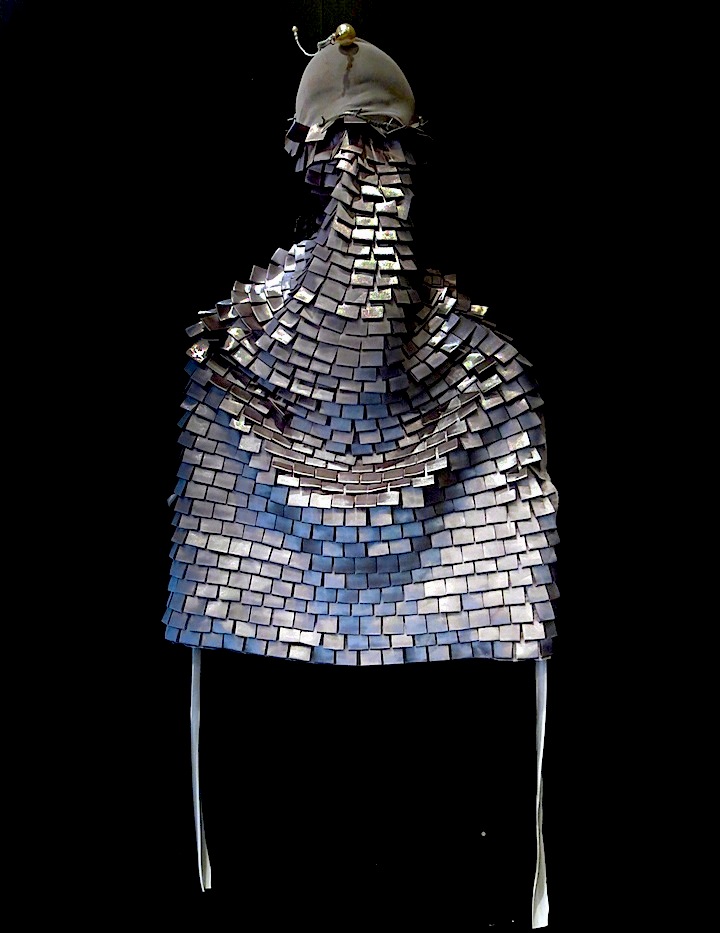 What about your characters? Can you tell us something about them?
The characters themselves tell me how to draw them. You would have to ask them.
What is like being a female in a male-dominated world?
I don't think about it. If you know who you are and where you are, you can manage just about everything going on around you. Most of the time, I paint on my own, and most of my friends are guys. I think I'm lucky, as I feel free from those mental prisons that a lot of girls feel enclosed in.  I don't, though, support the feminist way of thinking as it only increases the separation between us.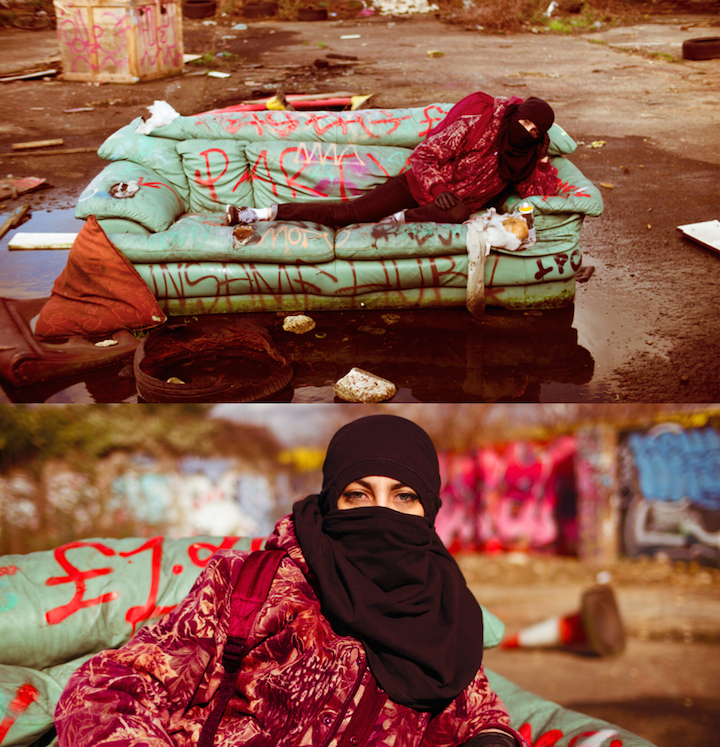 What is your impression of NYC?
Everything is really messed up, and I do love it.
Interview by Lois Stavsky with assistance by Daniela Croci aka Zoe;  Photos 1, 2, and 5 courtesy of the artist; 3 and 4 by Lois Stavsky