Connecting artists and businesses, the 100 Gates public art project continues to transform dozens of metal store shutters on the Lower East Side and in Chinatown into intriguing outdoor canvases.  What follows are just a few:
Mas Paz, X Cubicle, 25 Essex Street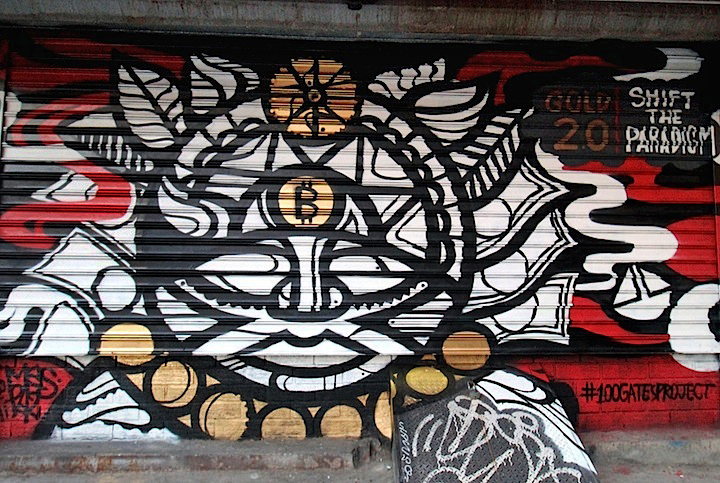 Damien Mitchell, Michele Olivieri, 118 Orchard Street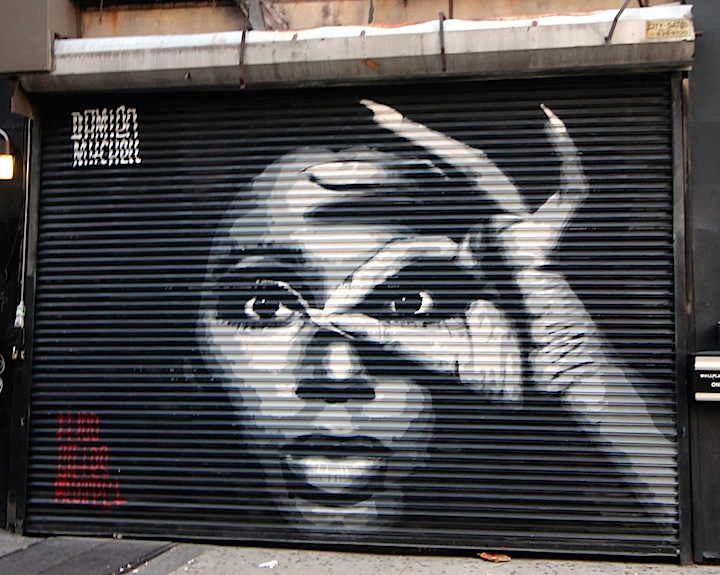 Billy the Artist, Michele Olivieri, 88 Delancey Street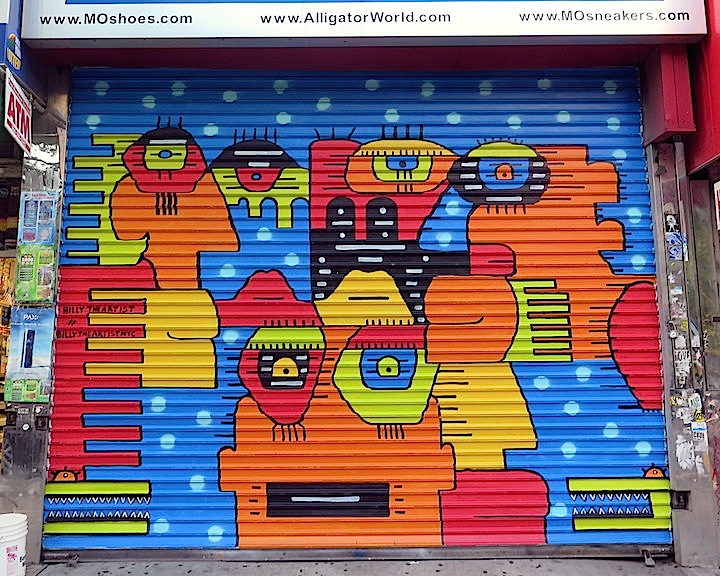 Ida Noelle, The Sill @ 84 Hester Street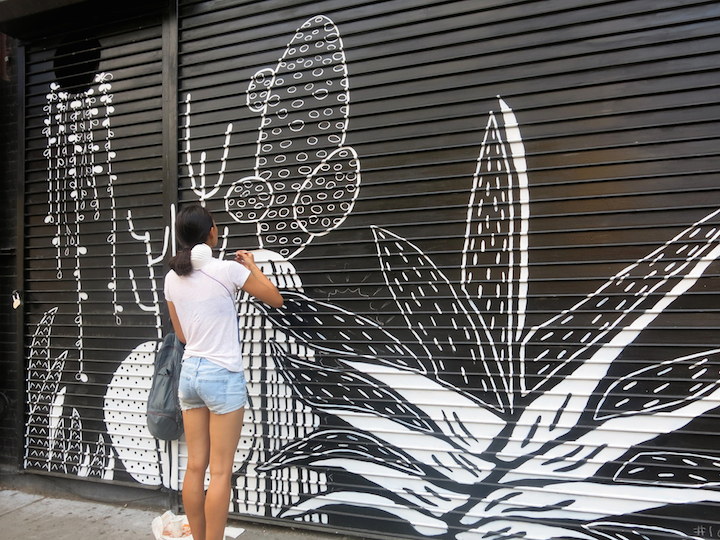 Abigail Kaage, Zest, 249 Broome Street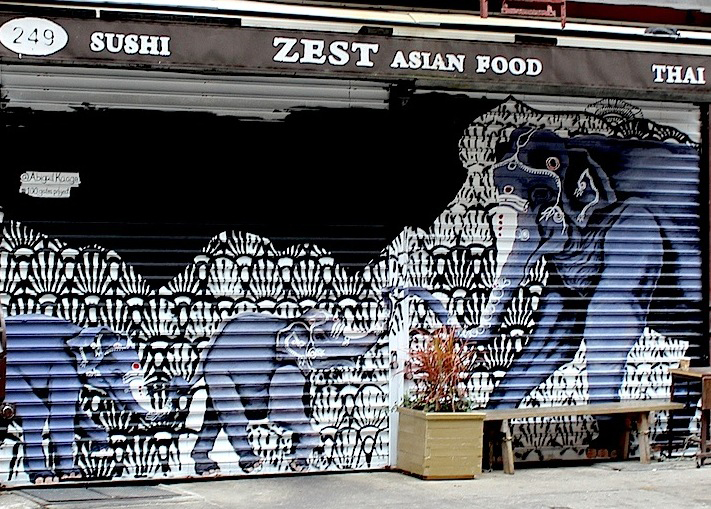 Claw Money & Miss 17, Red Mango, 145 Allen Street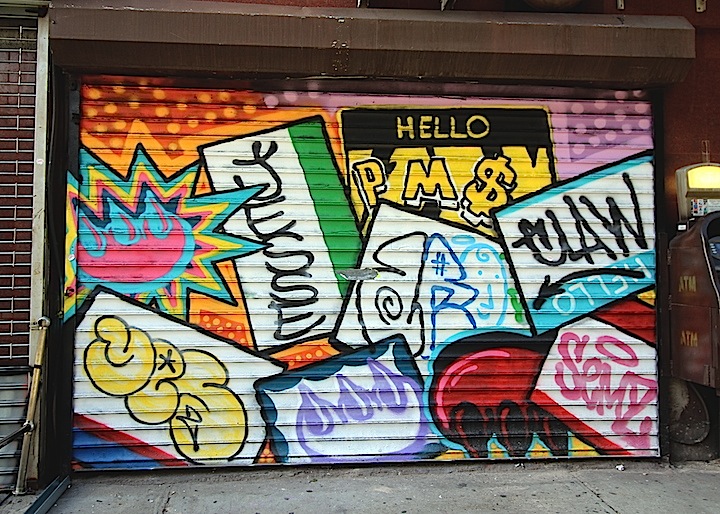 Faust and Shantell Martin, Lowline Lab/EDC Warehouse, 140 Essex Street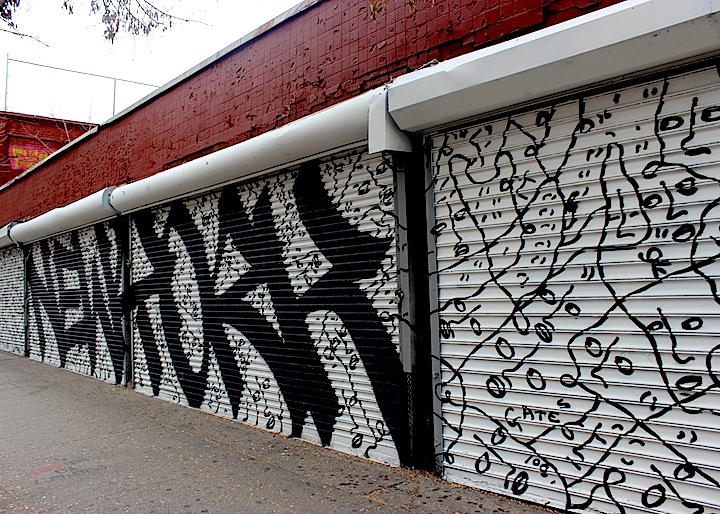 Jessica Deutch, Lucky Jack's, 129 Orchard Street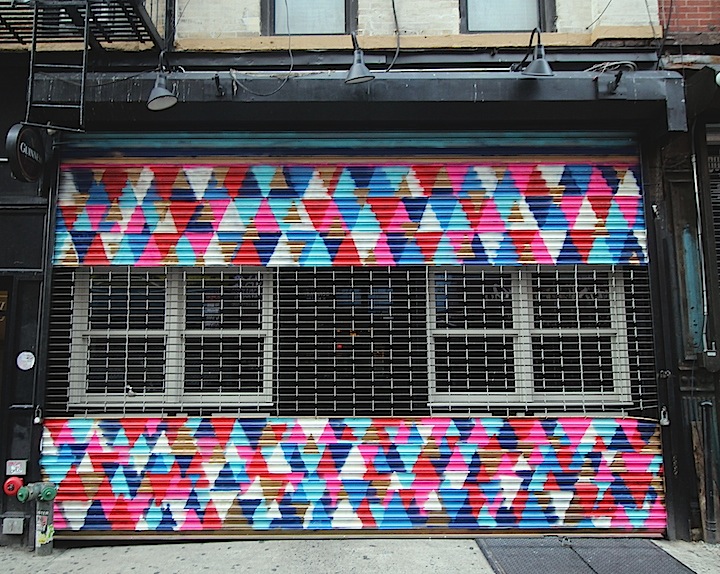 Buff Monster, Bondy Export Corp, 40 Canal Street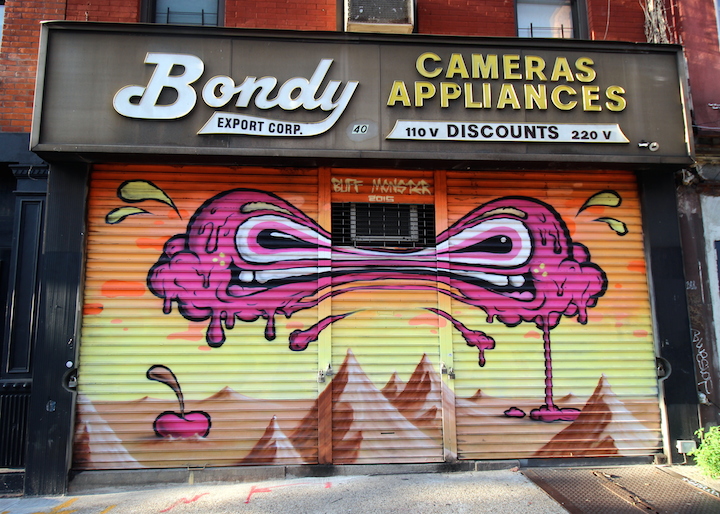 Founded by NYC artist and professional skater Billy Rohan, this public art project is managed by Natalie Raben, Director of Marketing and Communications at the Lower East Side Business Improvement District. If you own a business on the Lower East Side and would like to become involved with 100 Gates, check this out.
Photos: 1, 2, 5-9 Tara Murray; 3, 4 Lois Stavsky