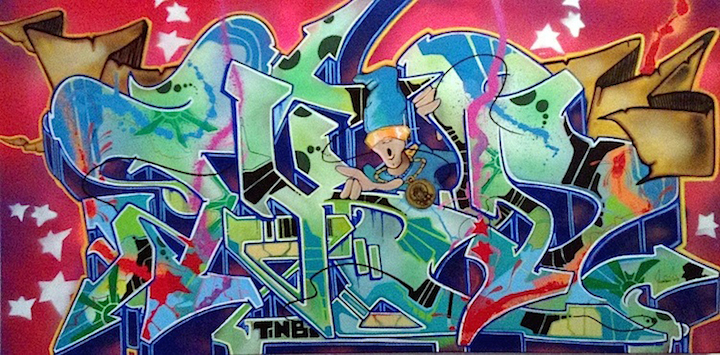 Continuing through March 8 at 212 Arts in the East Village is Graffiti Legends, an exuberant exhibit of artworks by legendary Bronx artists: Bio, BG 183, Ces, Crash, Nicer, Skeme and T-Kid.  What follows is a sampling:
Another by T-Kid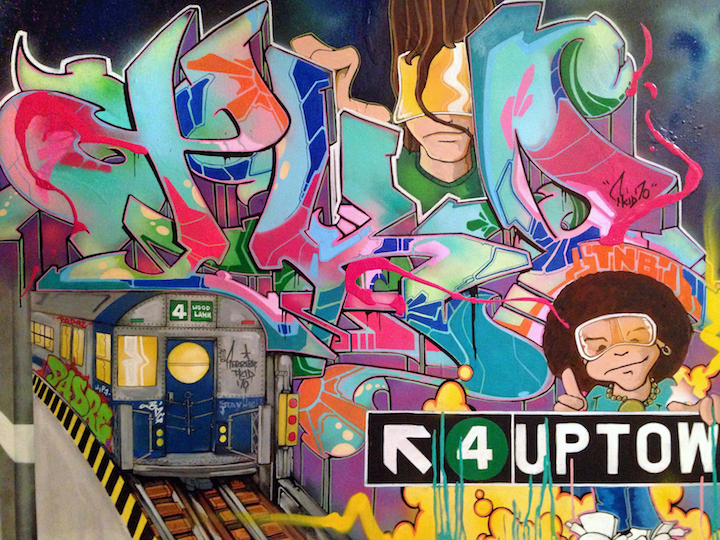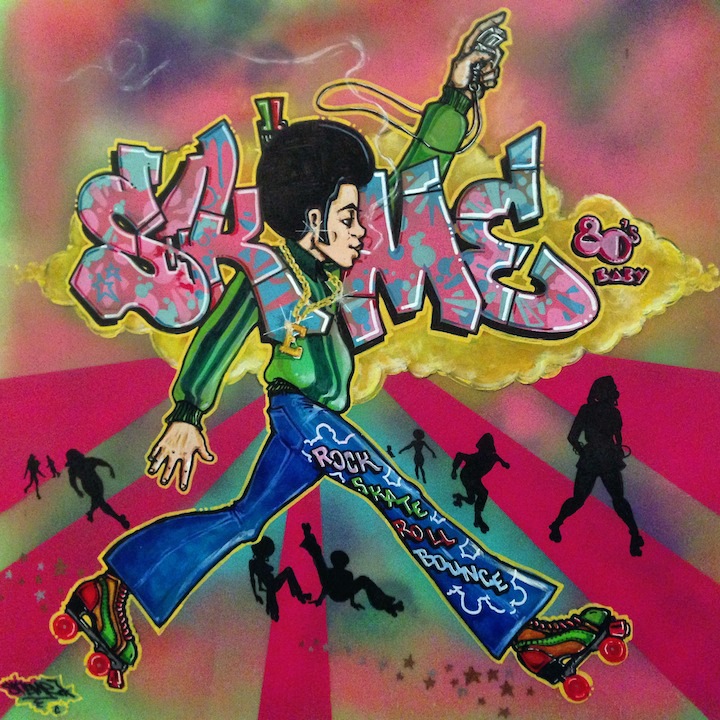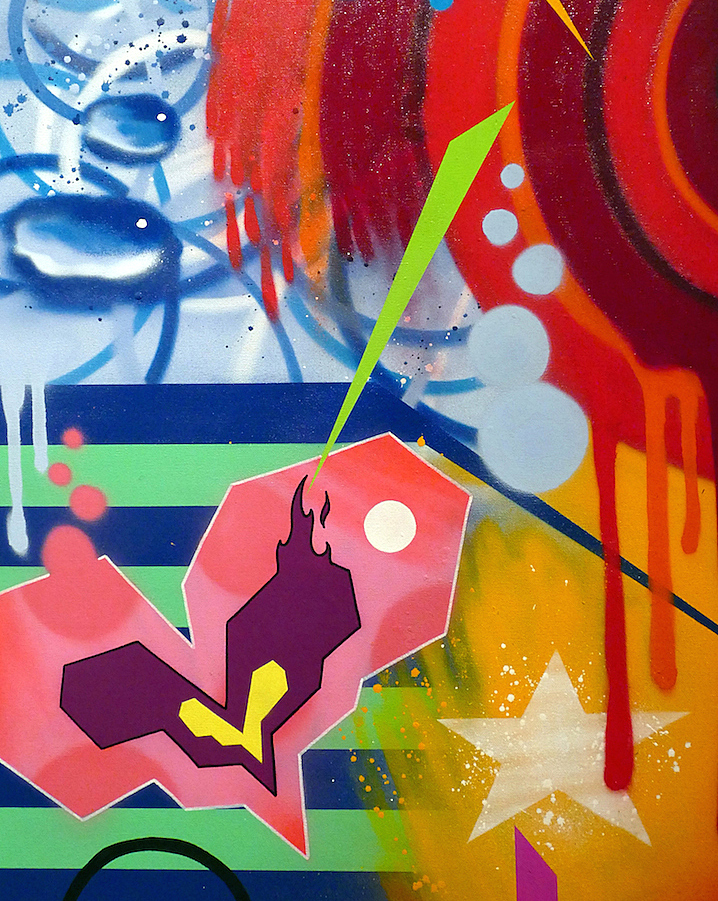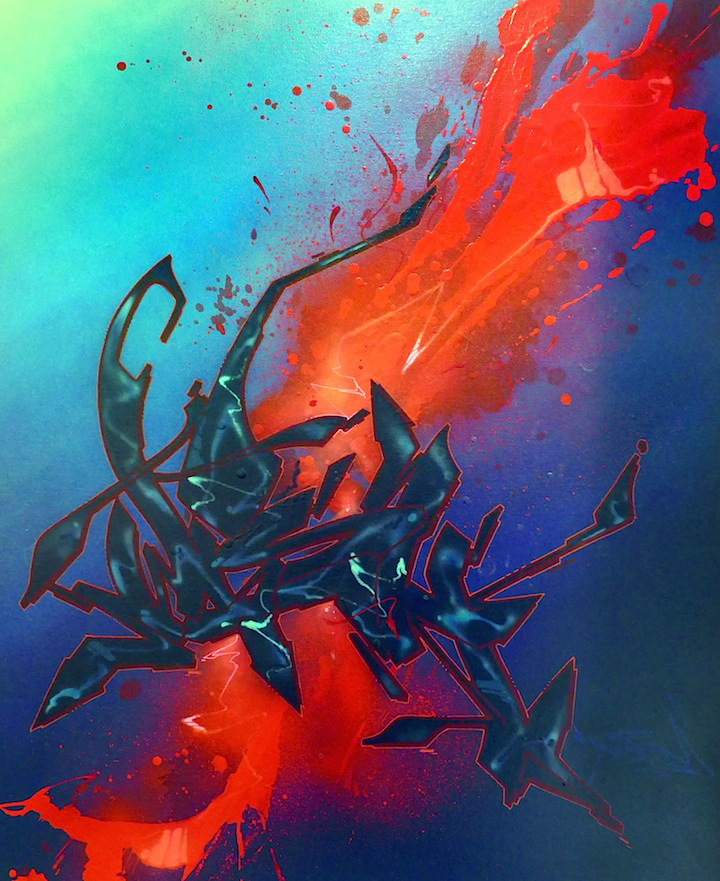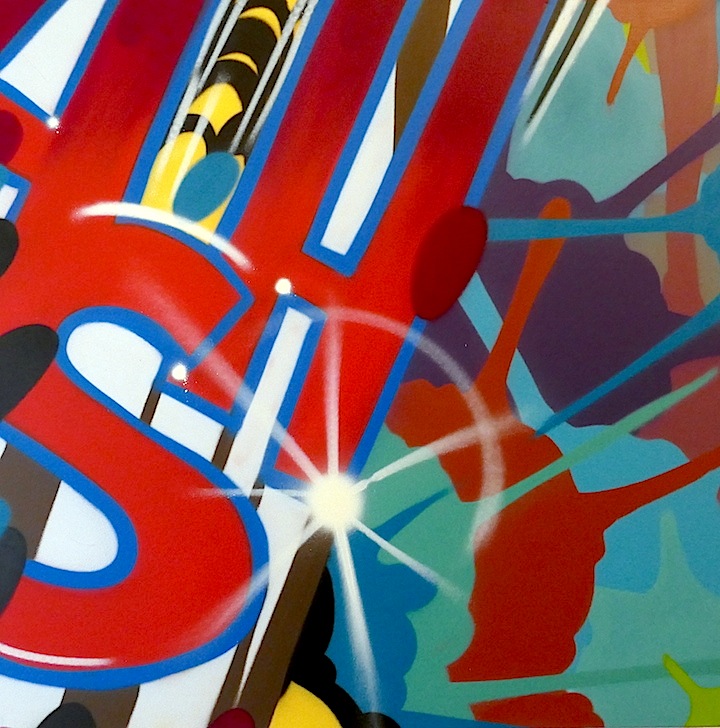 And a range of tags  — many, also, legendary — that surfaced on canvas opening night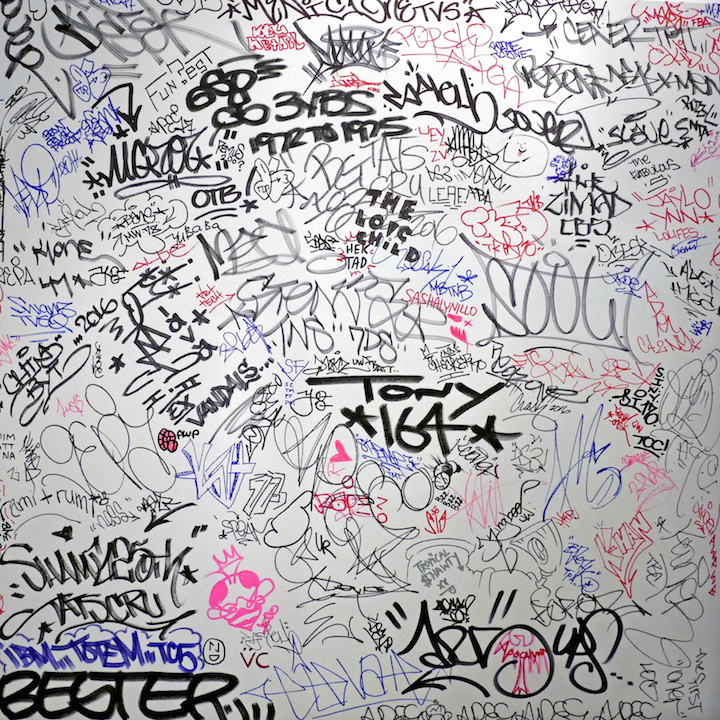 Curated by 212 Arts director Marc Leader, Graffiti Legends remains on exhibit through next Tuesday at 240 East 4th Street.  Hours are:  Tuesday through Saturday 2:00 pm – 8:00 pm, and Sunday 2:00 pm – 7:00 pm.
Photo credits: 1 Tara Murray; 2 Houda Lazrak; 3 Lois Stavsky and 4-7 Dani Reyes Mozeson
Note: Hailed in a range of media from the Huffington Post to the New York Times, our Street Art NYC App is now available for Android devices here.