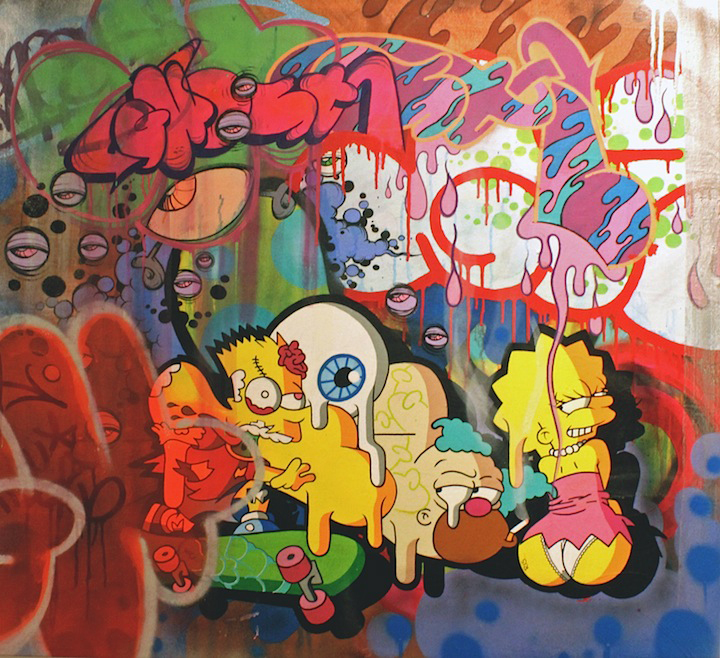 This past Friday, we visited Fillin Global's inaugural showing of curated art at Castle Fitzjohns on the Lower East Side. Featuring a diverse range of creative artworks by over two dozen artists in different media, the exhibit exudes a wonderfully expressive energy. Among the artists whose works we saw are many who also bring their talents to our city's streets. While there, we had the opportunity we had the opportunity to speak to Thomas Feinstein — of Fillin Global — who curated the exhibit with co-curator Jackie Collins.

This exhibit is amazing! There are so many different styles and techniques represented here, and everything seems to work together. Just what is Fillin Global?
FILLIN is an artist agency, representing innovative artists from across the globe.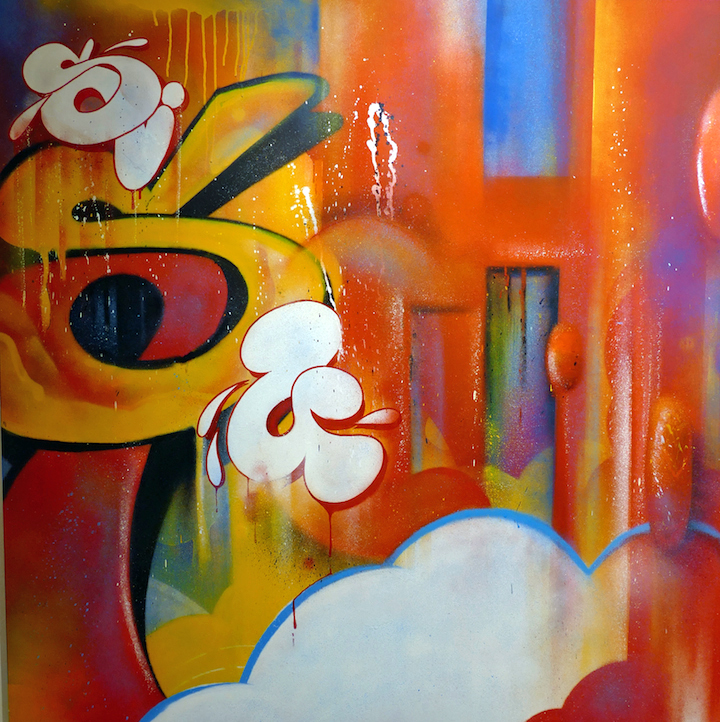 How did you get such a varied, talented group of artists together in one setting? 
Many are friends. Some I've known from my childhood growing up in Long Island. Let's just say I was a bad kid!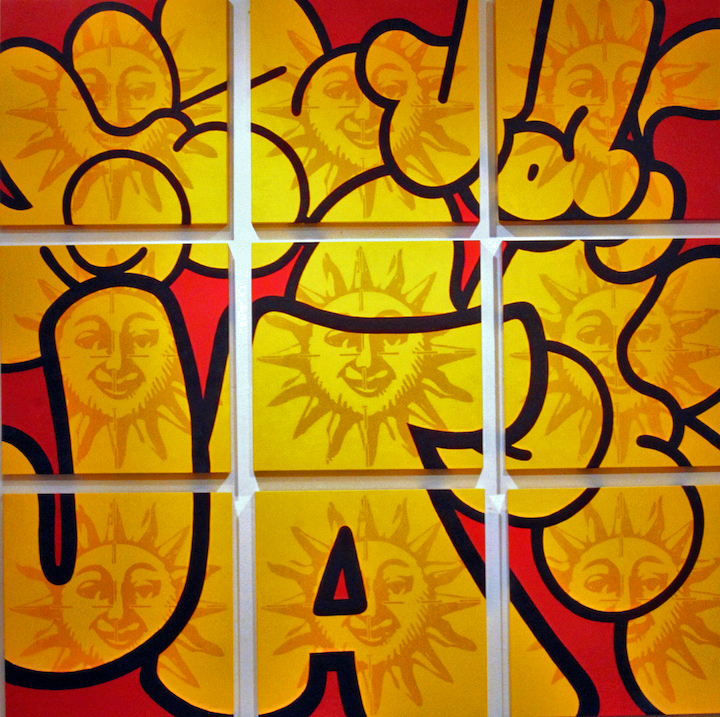 How long did it take you to get this exhibit together?
I began working two months ago for a February 19 launch. But during the final week, I barely slept at all.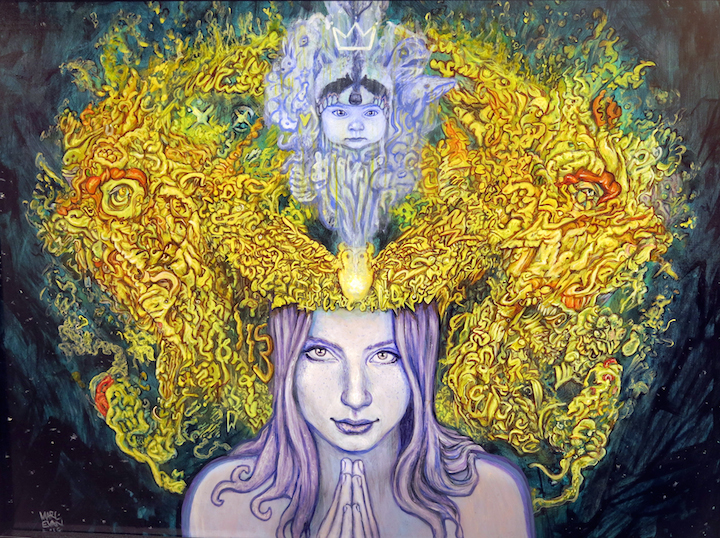 What were some of the challenges that came your way in getting this all together?
The biggest challenge was working with such a wide range of styles and media and making it all flow.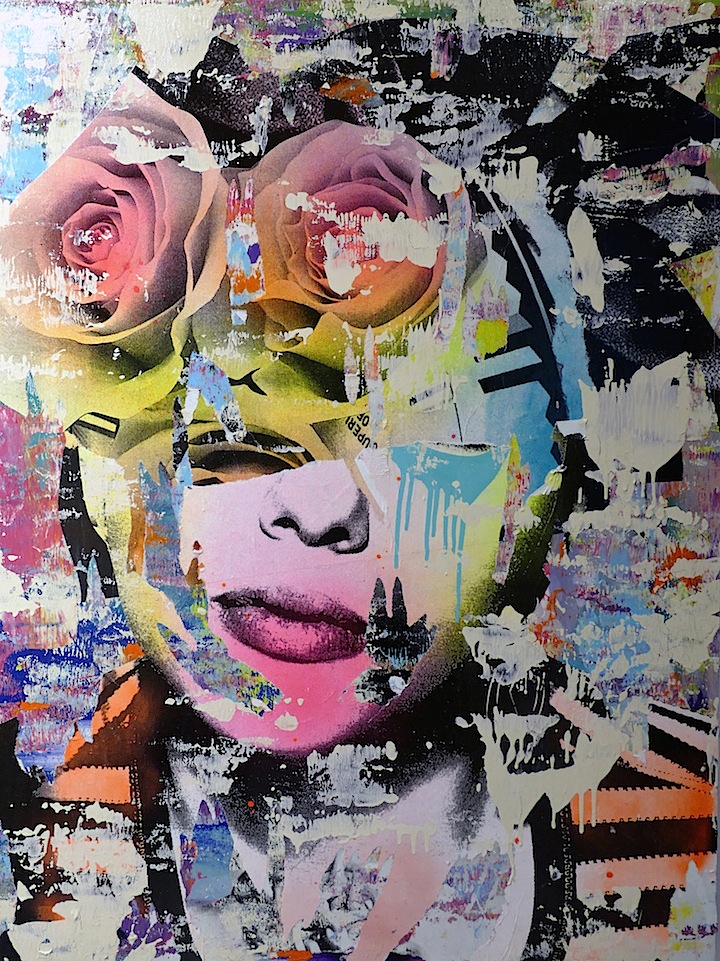 How have folks responded to the exhibit?
They love it!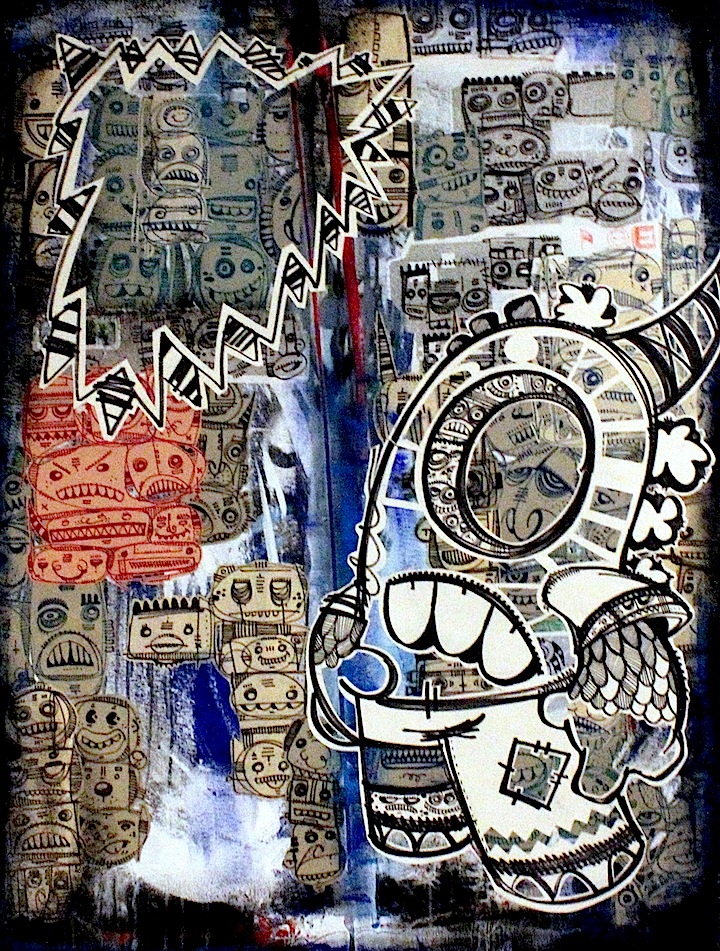 What's ahead?
We are planning an event in a huge warehouse where artists will be able to paint directly on the walls. It will take place this summer.
That sounds great! Good luck and congratulations on this inaugural show.
Note: Today, Sunday, Feb 28, is the final day to check out the Fillin Global's inaugural exhibit. The gallery — located at 98 Orchard Street — will remain open until 10pm.
Images:
2. Such, The Big 'H'
3. JA & Giz, Tabs of the Rising Sun
4. Marc Evan, Limitless Undying Love
5. Dain, I Wasted Time on You
6. Phetus, Untitled
Photo credits: 1, 3 & 6 Tara Murray; 2 & 5 Dani Reyes Mozeson and 4 Lois Stavsky
More artworks and info about them can be seen here.
Note: Hailed in a range of media from the Huffington Post to the New York Times, our Street Art NYC App is now available for Android devices here.