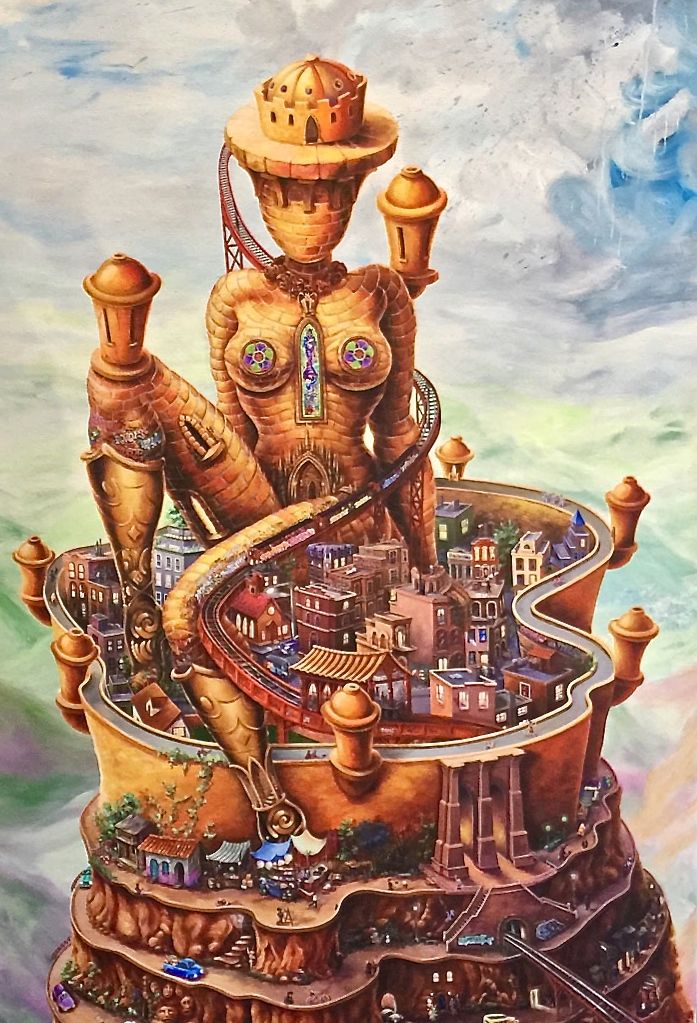 Curated by Alice Mizrachi, Fem-is-in is an homage to the female spirit in this time of female-led activism.  Featuring a diverse range of work by female artists who have forged their distinct paths, Fem-is-in engages and entices.  The artwork pictured above is by the legendary Lady Pink. What follows is a small sampling of works that can be seen at Fat Free Art through next Saturday.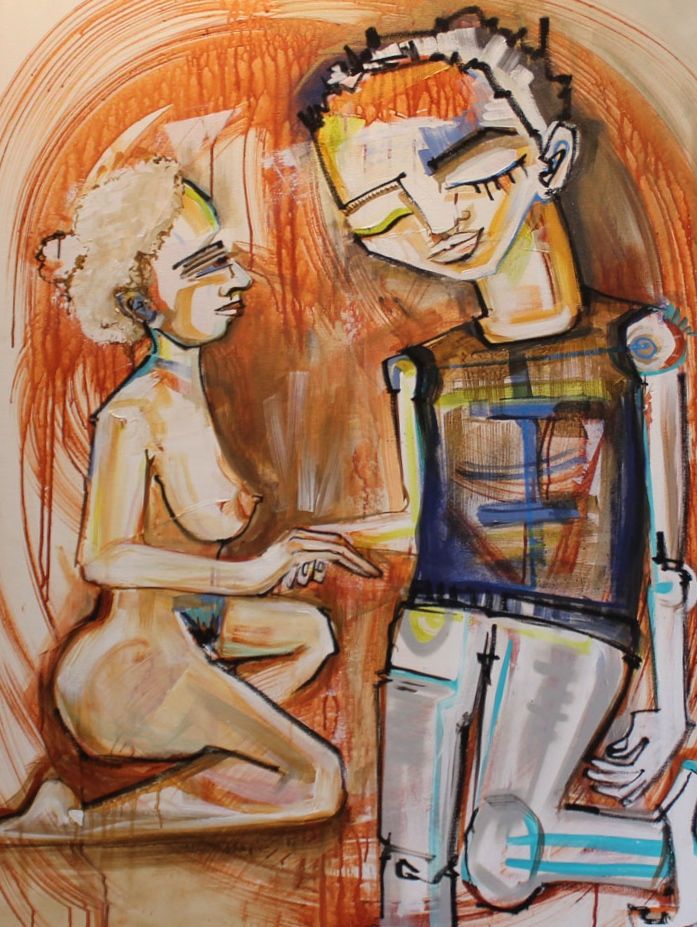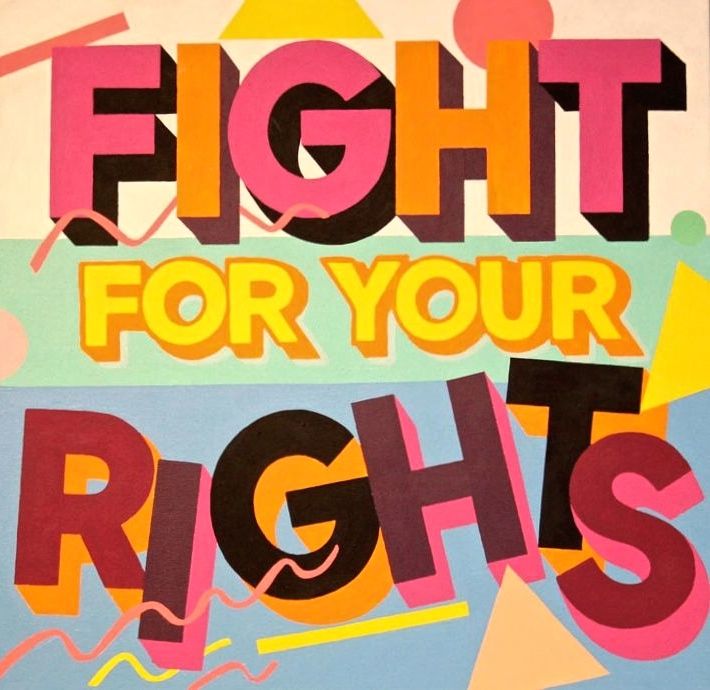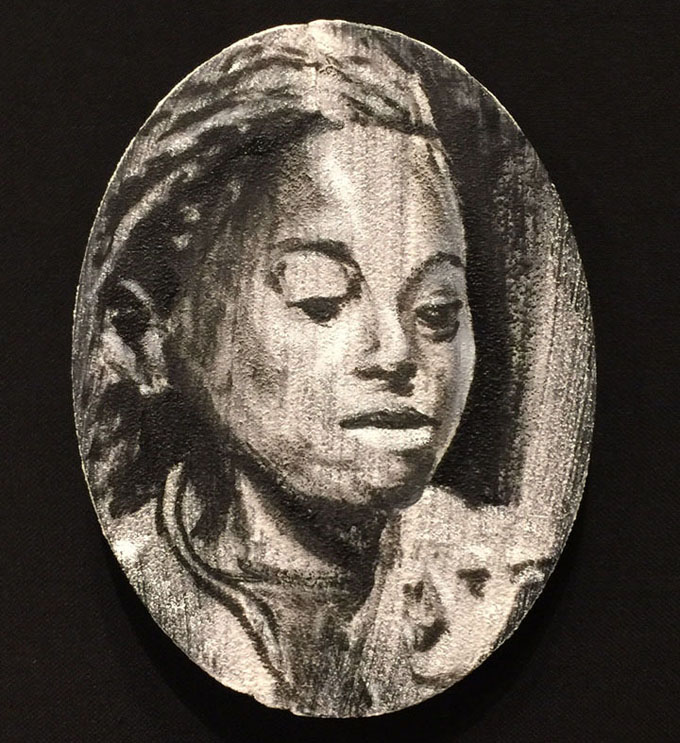 Swoon, close-up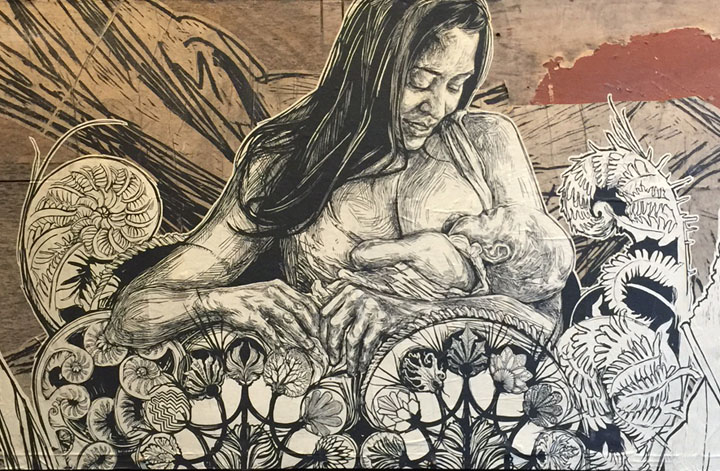 Also featured in Fem-is-in are works by: Lady Aiko, Diane McClure, Ann Lewis aka Gilf!, Janette Beckman and Martha Cooper.
Located at 102 Allen Street on Manhattan's Lower East Side,  Fat Free Art is open Tuesday-Saturday 11AM-7PM and Sunday 12PM-5PM.
Photos of images: 1, 4 & 5 Lois Stavsky; 2 & 3 Tara Murray