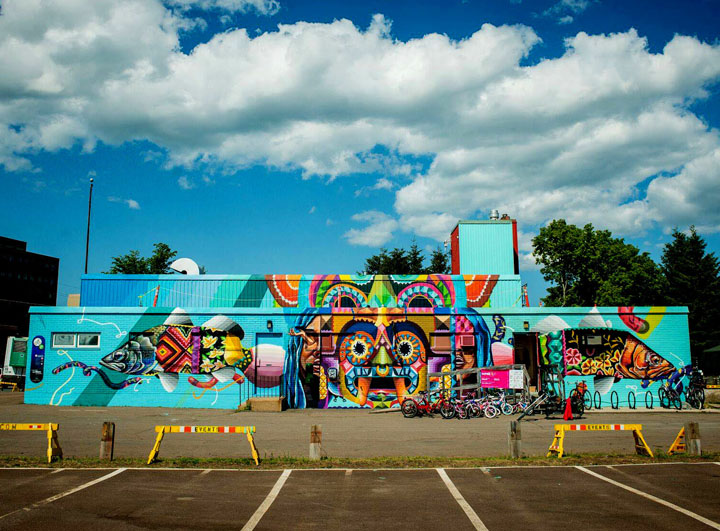 The third edition of Festival Inspire — held earlier this month in Moncton, New Brunswick — has brought 13 wondrous new murals to the Canadian city's urban landscape. Greater Moncton is now home to 31 strikingly beautiful murals by international and local artists. The artwork pictured above was painted by Mexican artist Senkoe. What follows are several recent murals:
UK-based Wasp Elder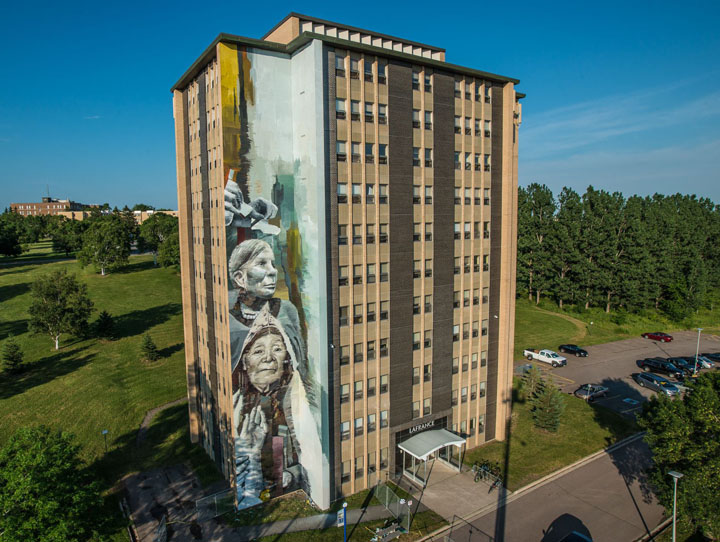 Portuguese artist Bordalo II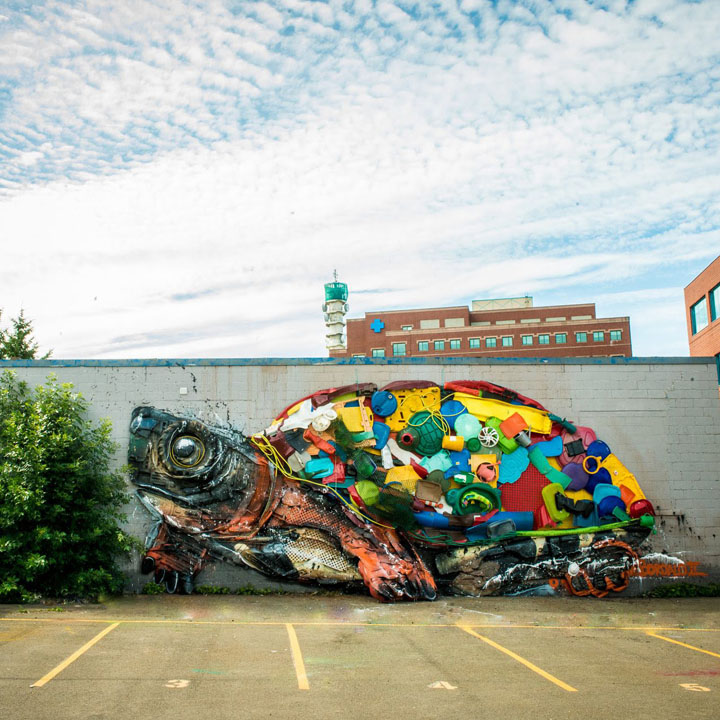 Toronto-based Jerry Rugg aka Birdo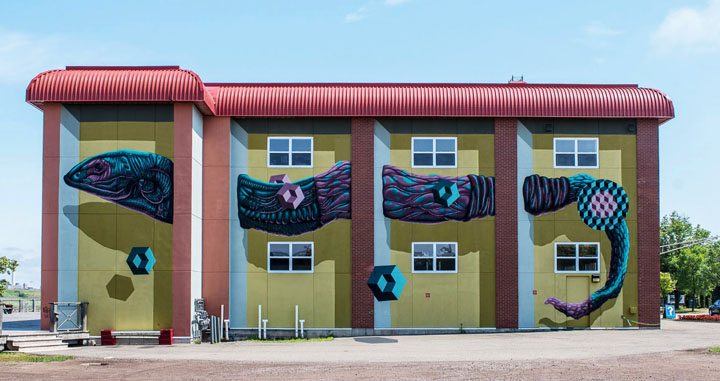 Athens-based WD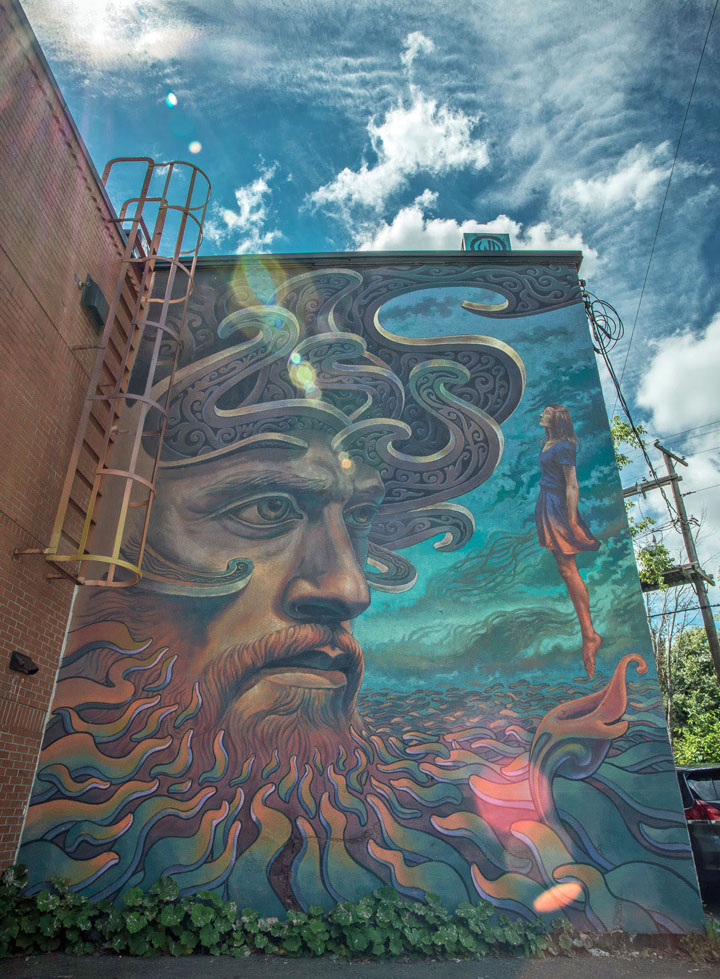 French artist Etien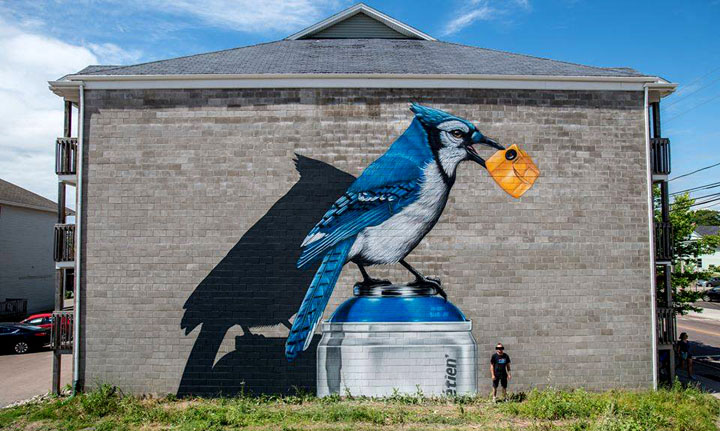 Mexican artist Eva Bracamontes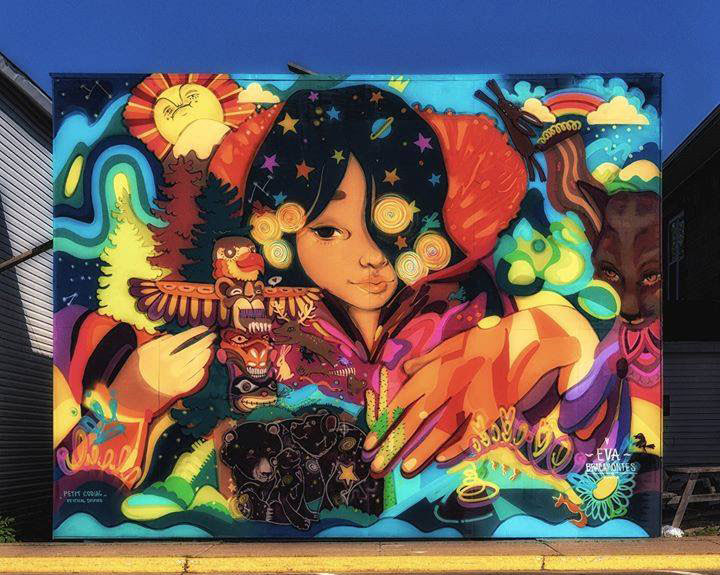 All photos courtesy Festival Inspire: 1 -6 Louis Philippe Chiasson; 7 Edward deo Dingle
Note: Hailed in a range of media from WideWalls to the Huffington Post to the New York Times, our Street Art NYC App is now available for Android devices here.