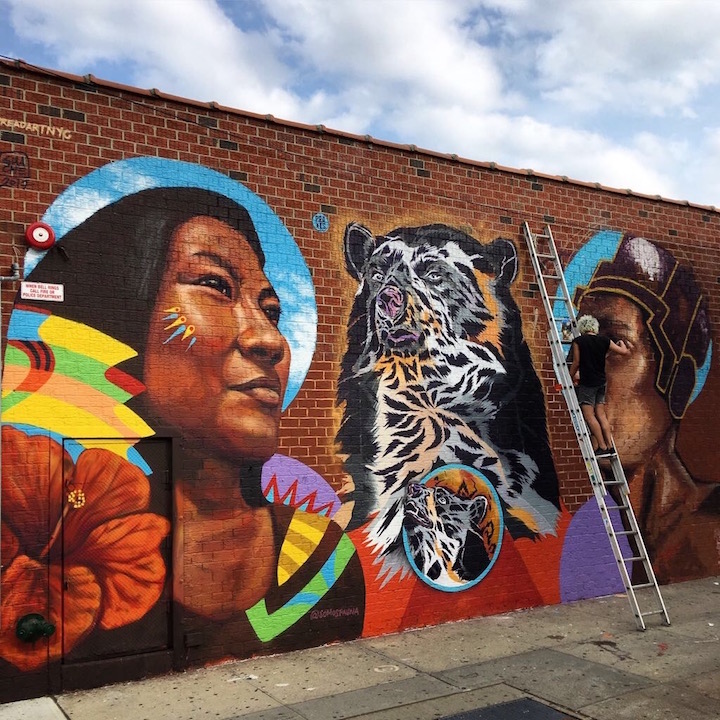 Four new murals — all fashioned by South American artists — have found a home on Harman Street off Knickerbocker Avenue in Bushwick, Brooklyn. Curated by Spread Art NYC, each is distinctly intriguing. The wall segment pictured above features Colombian artists Guache and Praxis and Ecuadorian artist Irving Ramó. Several more photos captured at this space follow:
Guache at work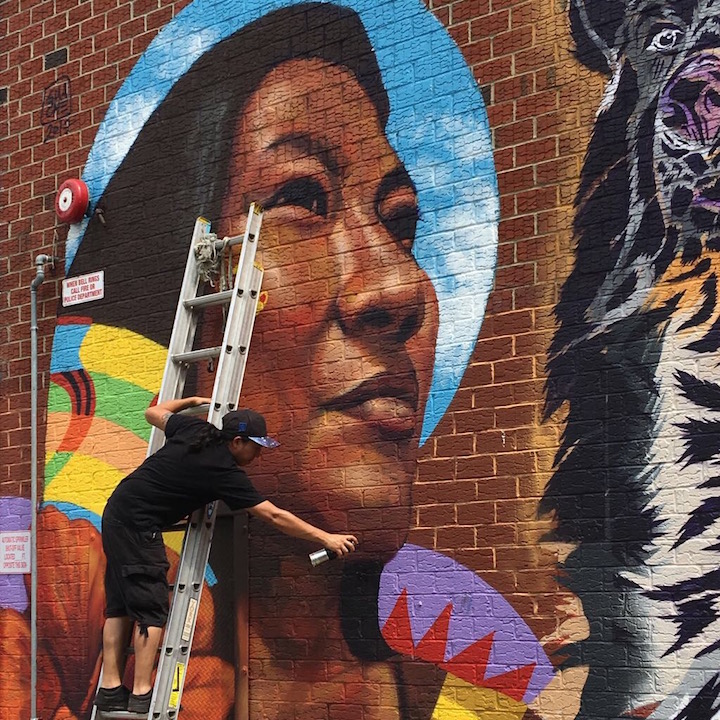 Praxis gets some assistance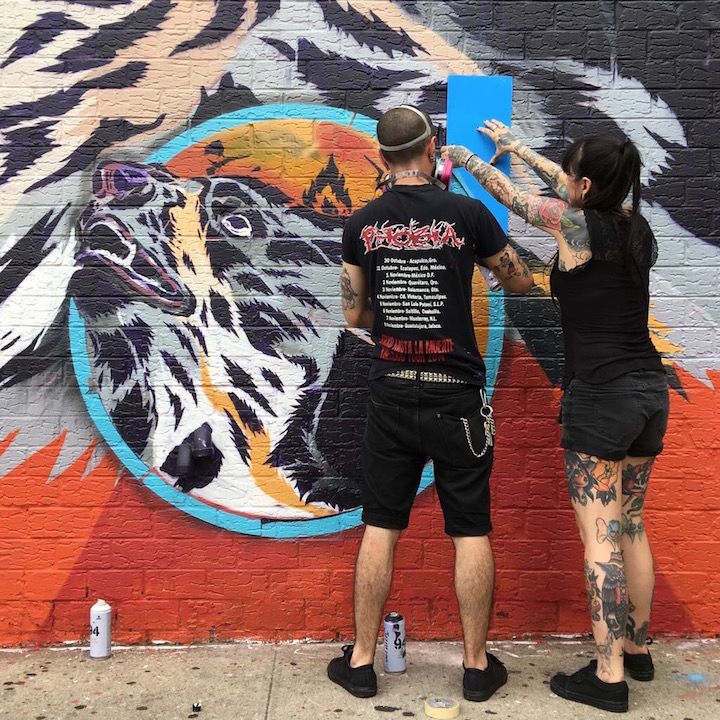 A close-up from Irving Ramó's completed mural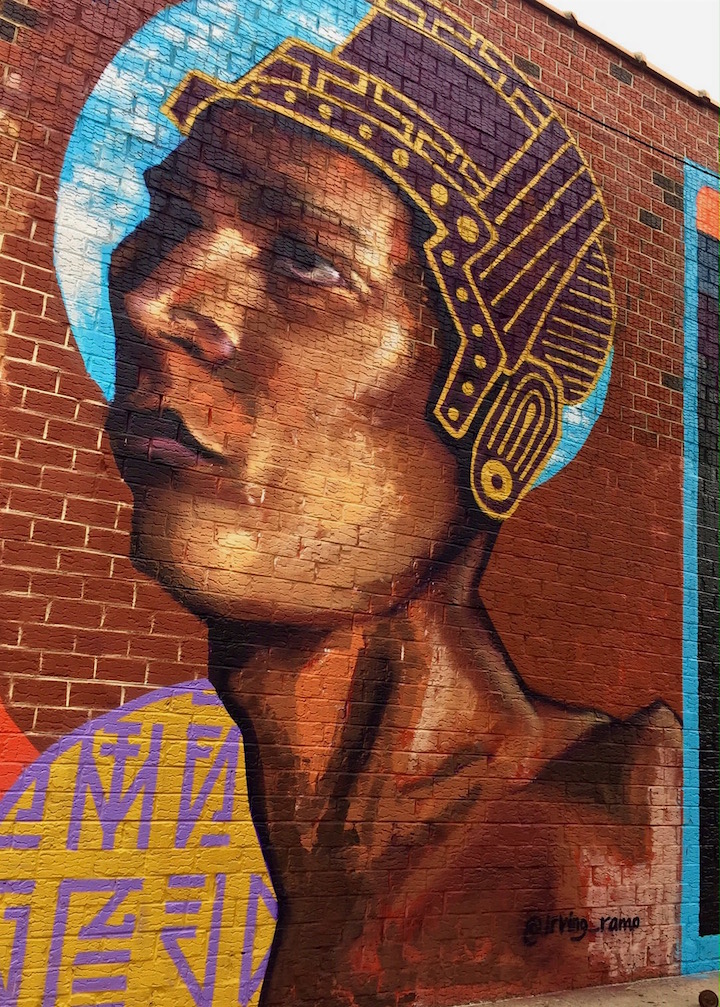 And the most recent addition to the wall — painted by  by Brazilian artist Raul Zito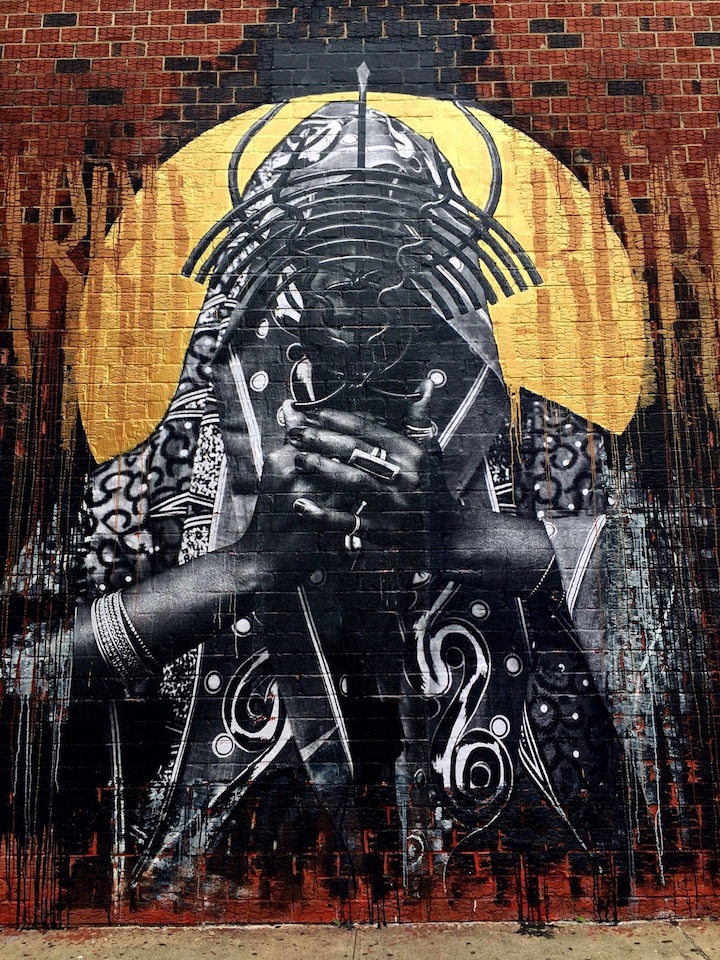 Photo credits: 1-3  Karin du Maire; 4 & 5 Lois Stavsky
Note: Hailed in a range of media from WideWalls to the Huffington Post to the New York Times, our Street Art NYC App is now available for Android devices here.