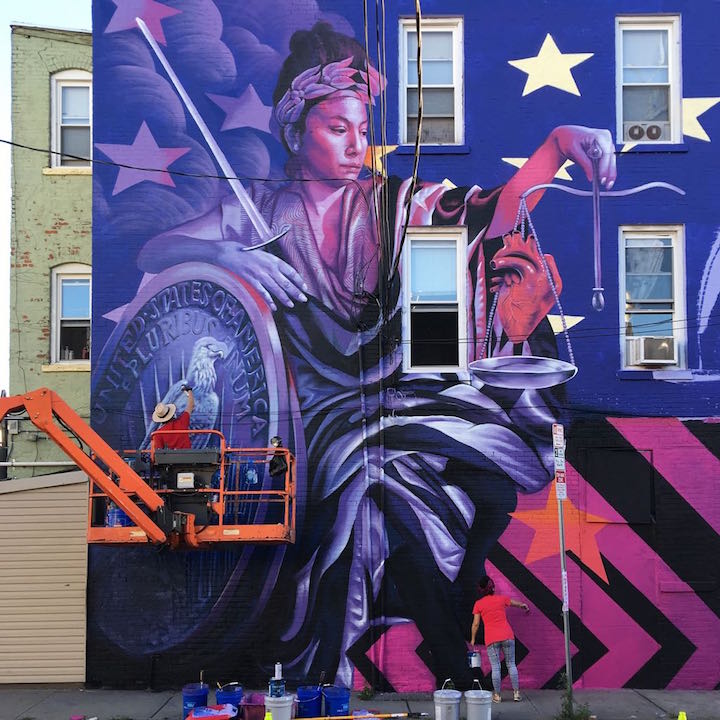 A strikingly beautiful mural has surfaced across the street from the Jersey City Municipal Court. Spearheaded by the Jersey City Mural Arts Program, it is the work of the incomparable duo, Werc and Gera Luz. Contemplating the theme of justice, it features Maat, the Egyptian Goddess of Justice. Pictured above are the two artists at work. What follows are additional photos — all captured on site by street and travel photographer Karin du Maire.
Gera Luz, posing beneath Maat — the Egyptian Goddess of Justice — whom she remarkably resembles!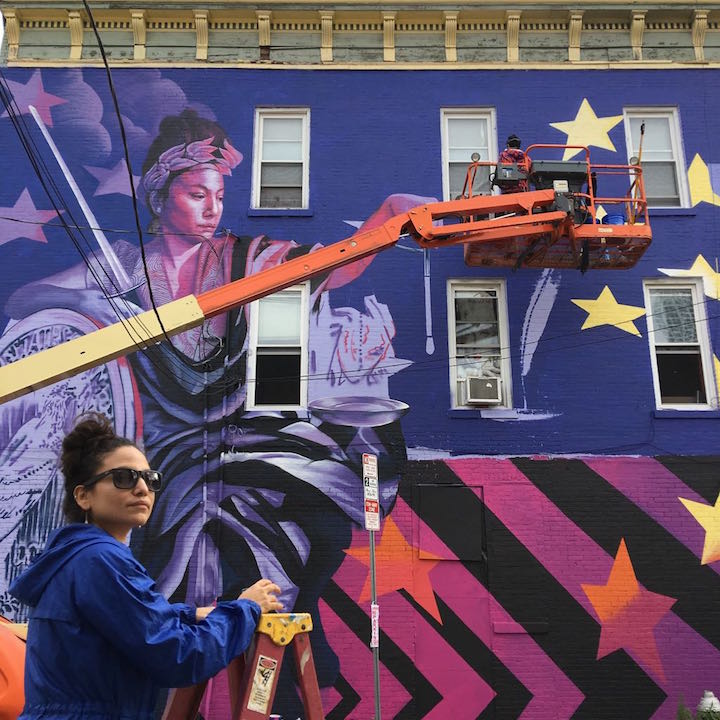 An admirer with a gift for Gera Luz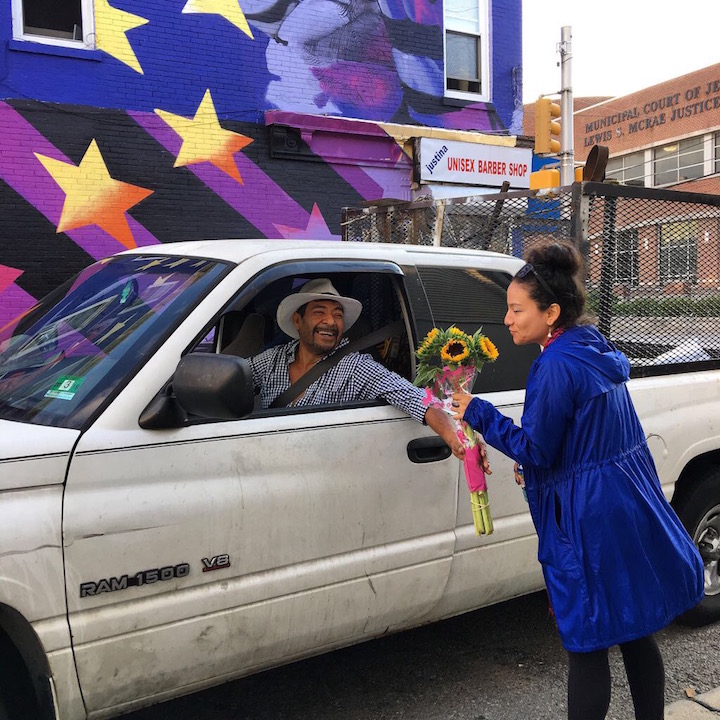 Close-up featuring the weighing of the heart with a feather — that determined the fate of the departed soul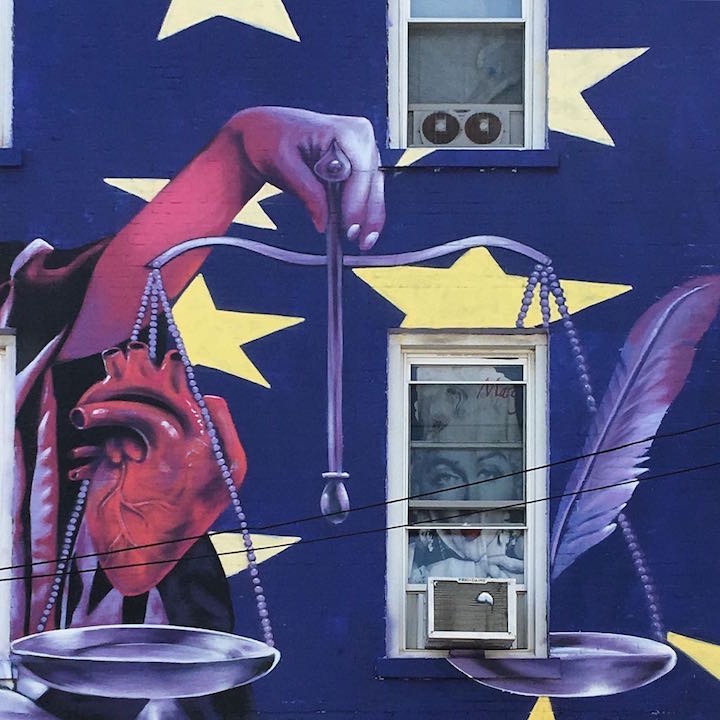 Werc and Gera Luz pose in front of their completed mural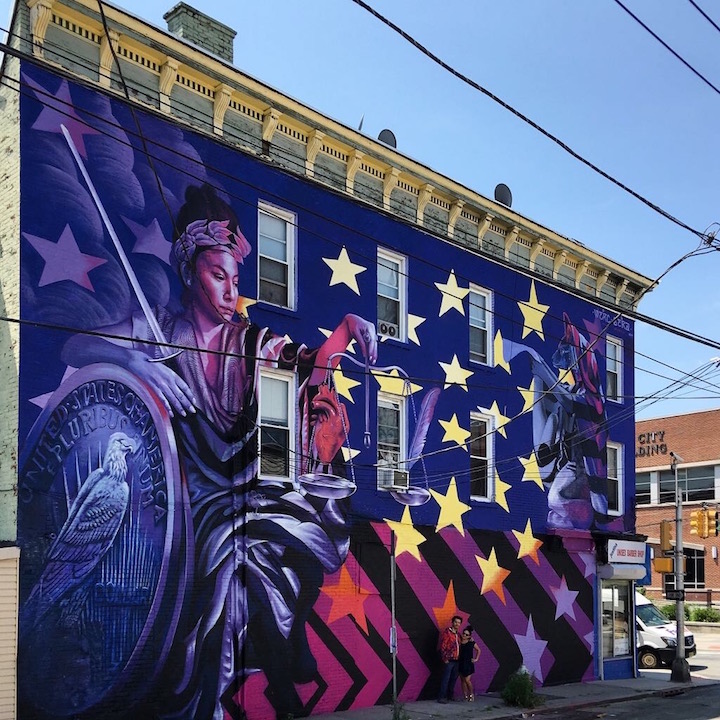 Special thanks to Karin du Maire for capturing and sharing these images.