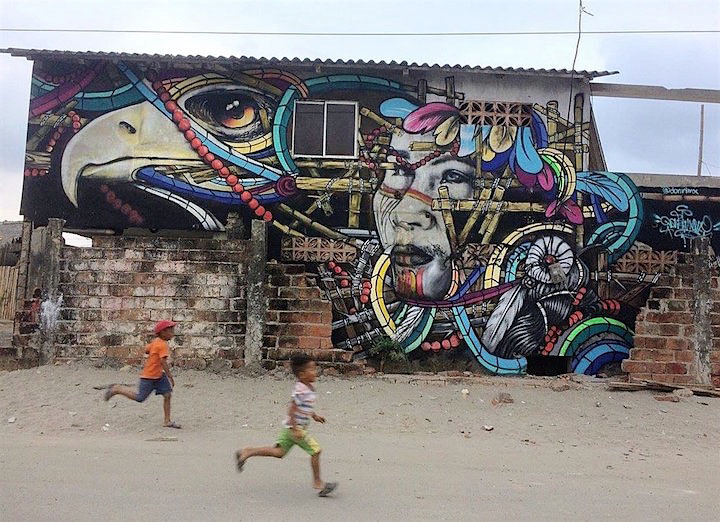 A global art movement connecting world-wide artists with local artists in Ecuador, Fiesta de Colores brought together 25 international, national and local artists to collaborate with the community of Canoa last year. Six months after the earthquake had destroyed much of the Ecuadorian coast and killed hundreds of people, Fiesta de Colores created an outdoor mural gallery of over 30 large-scale murals, while sharing skills and ideas with the community.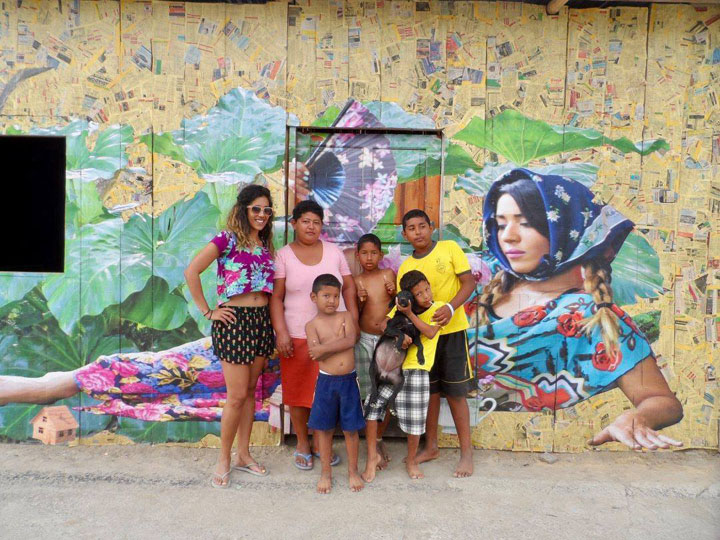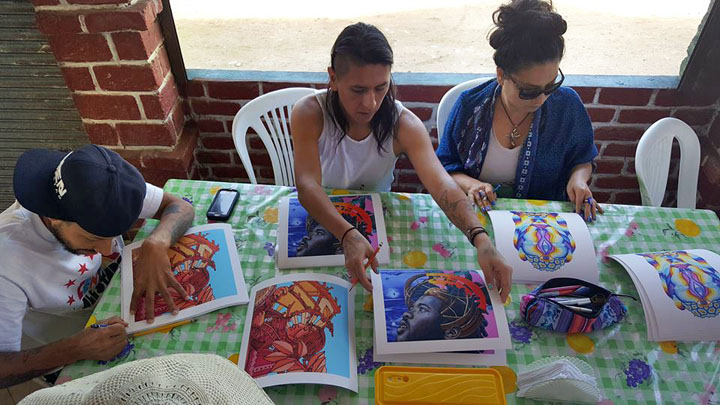 This November the project will be expanded with an additional 30 murals, along with a deepening of the partnership with the local high school. It will also be extended to the Amazonian region of Ecuador, where artists and the community will work together to create public art projects and bio-murals to promote environmental awareness.
Tomorrow, September 28,  you can support the project by joining Fiesta de Colores, the Public Service Artists Guild, and Chemistry Creative for an evening of art, music, food, spirits and camaraderie.  Tickets can be purchased here. If you are unable to attend the fundraiser, but would still like to support these projects, you can donate to its online fundraiser here.
What follows are a few of the many works that will be on exhibit and for sale at tomorrow's fundraiser: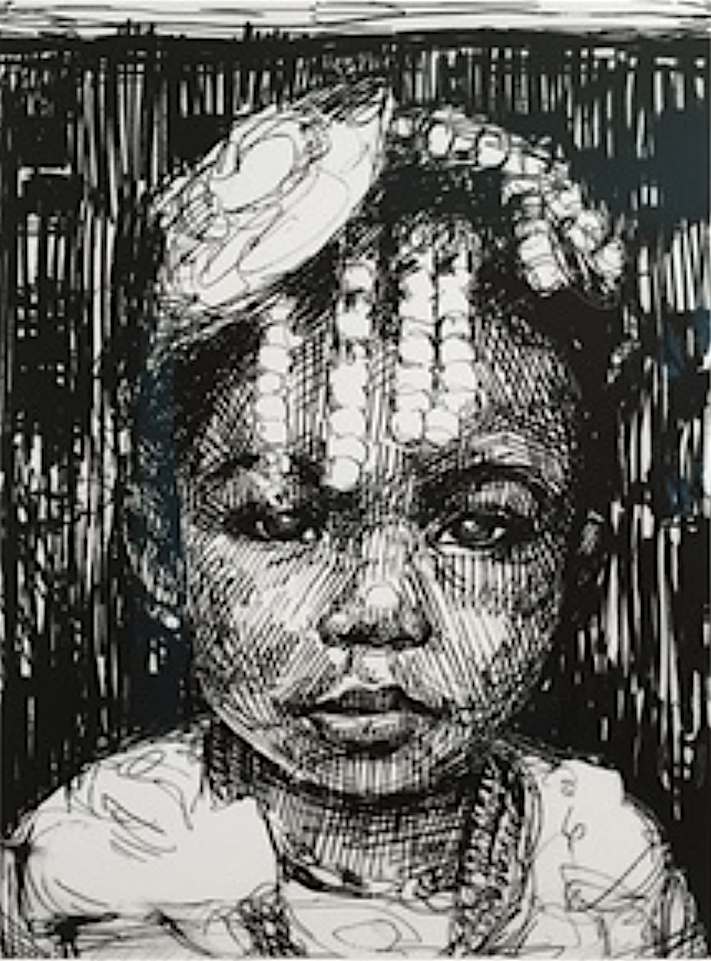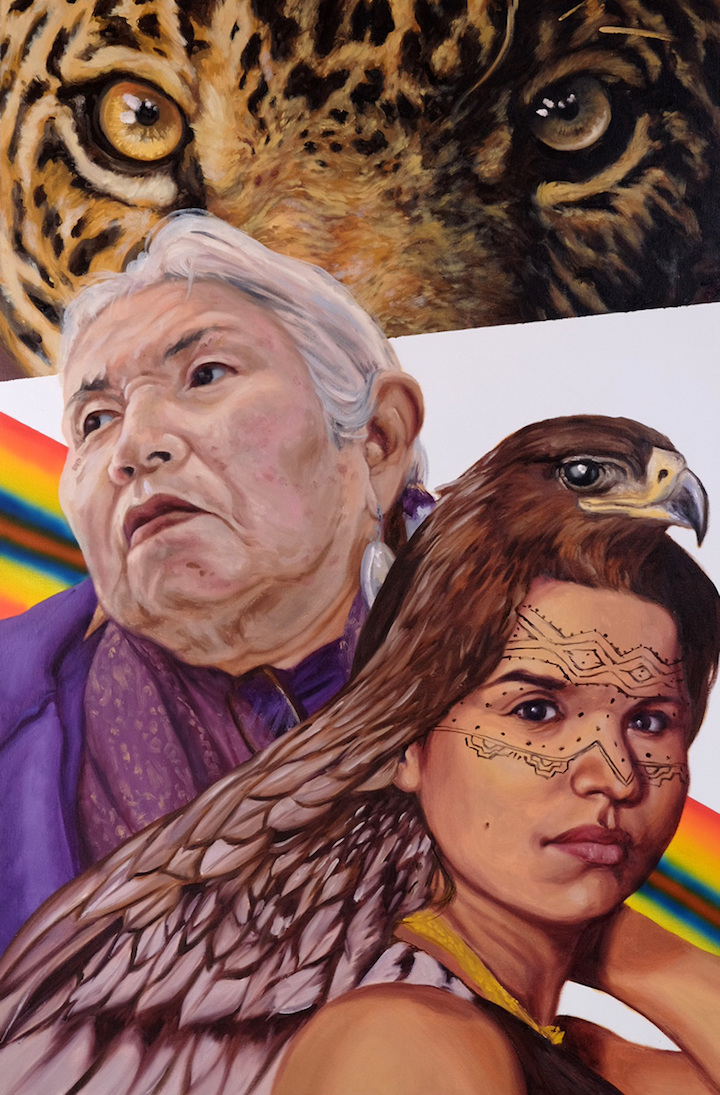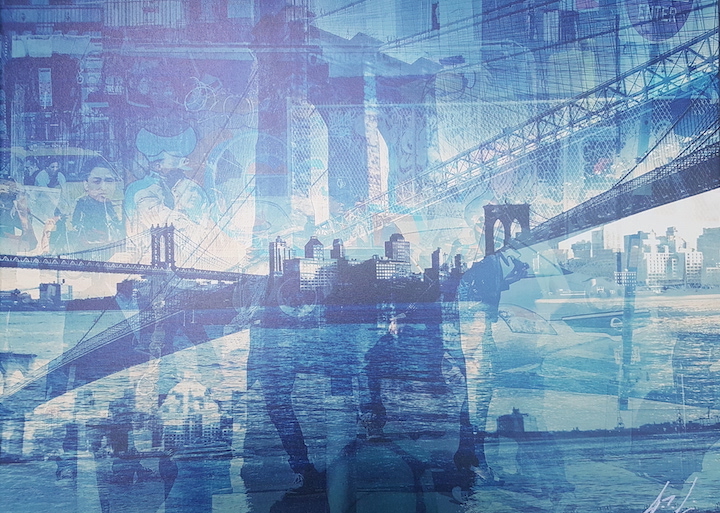 The event takes place from 7-11PM at Chemistry Creative, 315 Ten Eyck in Williamsburg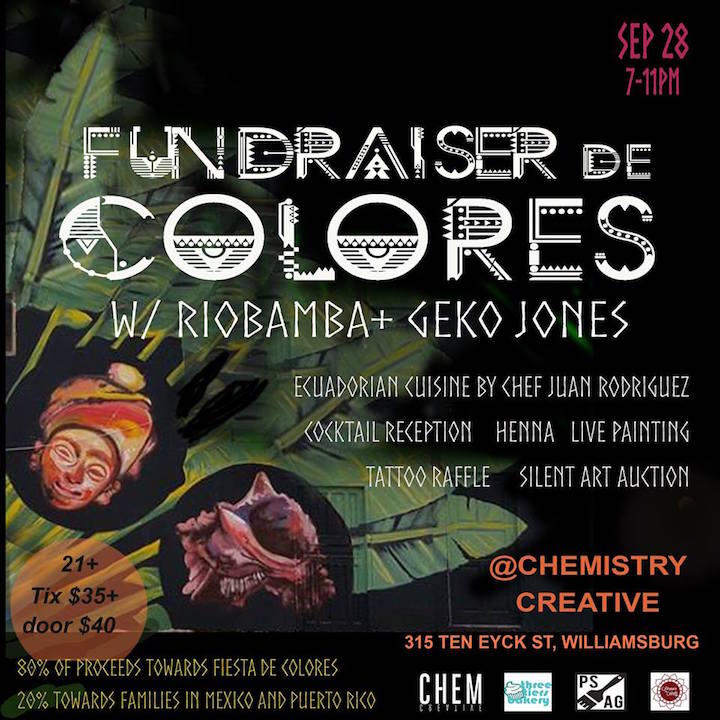 Note: The first three photos are from Fiesta de Colores, 2016
1 Don Rimx
3 Don Rimx, Layqa Nuna Yawar and Gera Luz
All images courtesy Kristy McCarthy