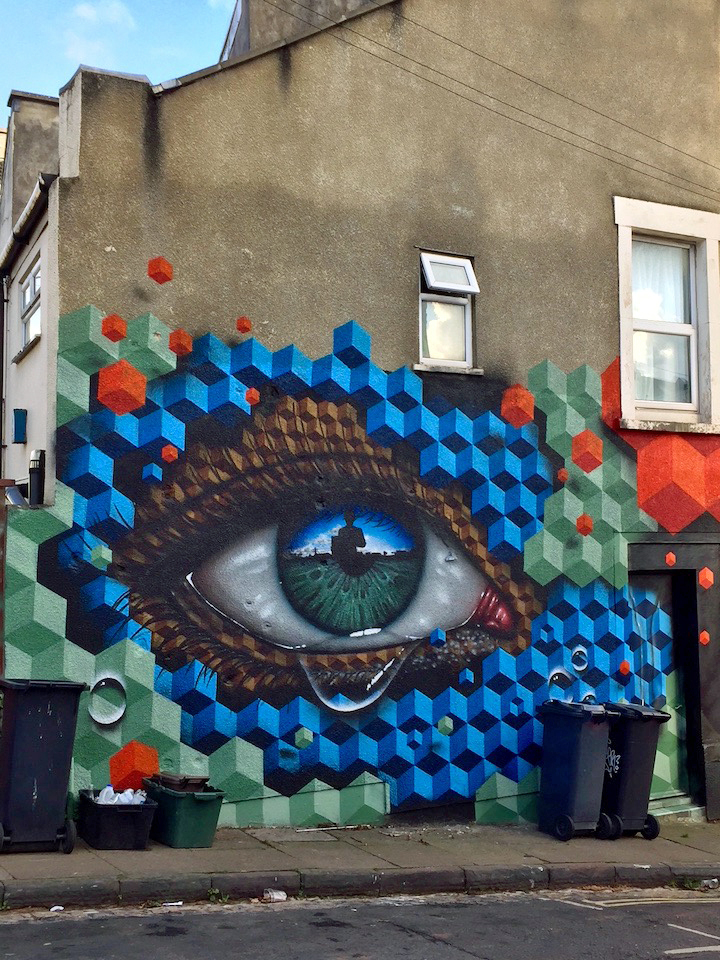 The streets of Bristol — the home of the annual Upfest, Europe's largest street art and graffiti festival — brim with energy and intrigue. Pictured above is a huge segment from a collaborative mural by UK-based My Dog Sighs and Snub23. What follows are several more I captured on my recent visit to Bristol, UK.
Bristol-based Jody Artist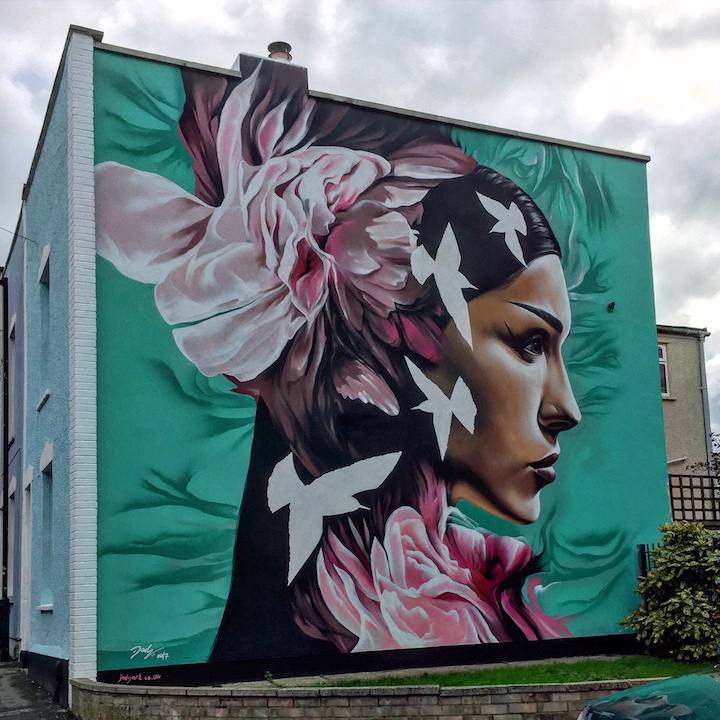 Brazilian artist Eduardo Kobra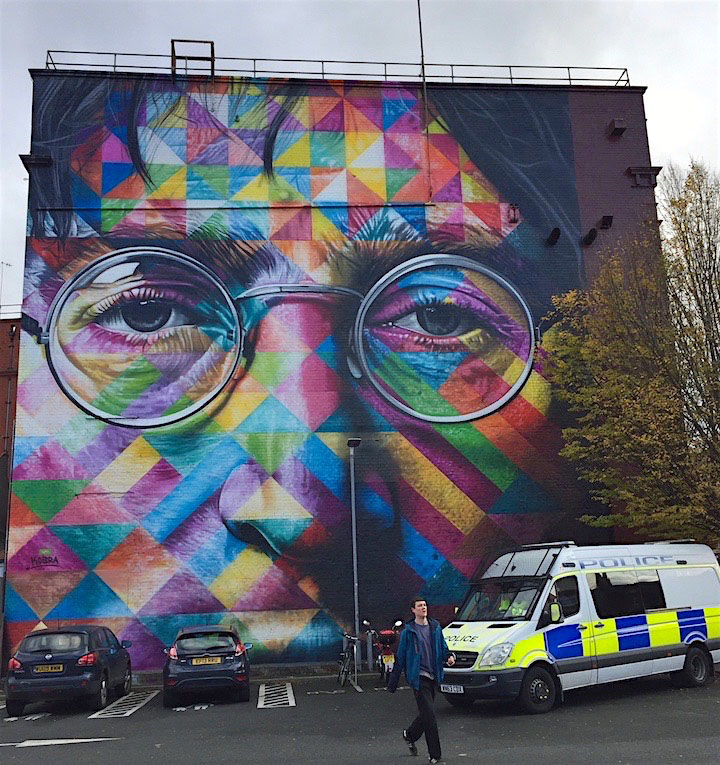 UK-based The Nomad Clan, close-up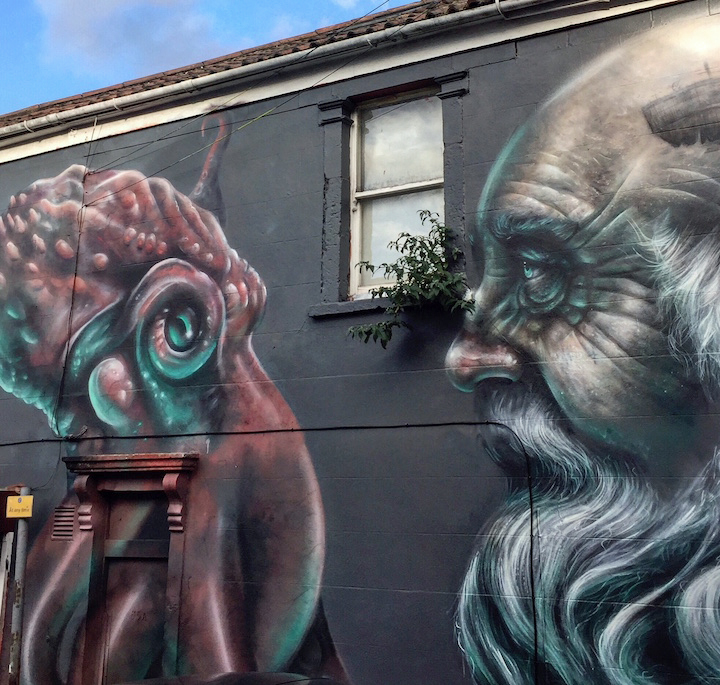 Bristol native Guy Denning in collaboration with Oklahoma native Yatika Fields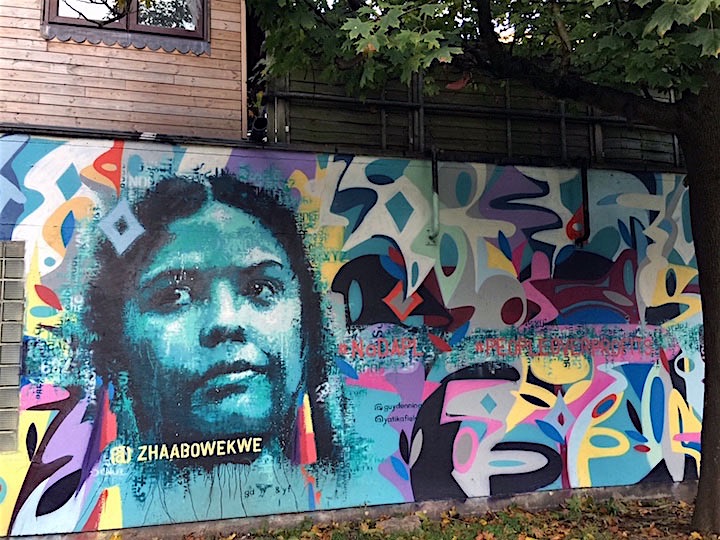 Bristol-based 3Dom22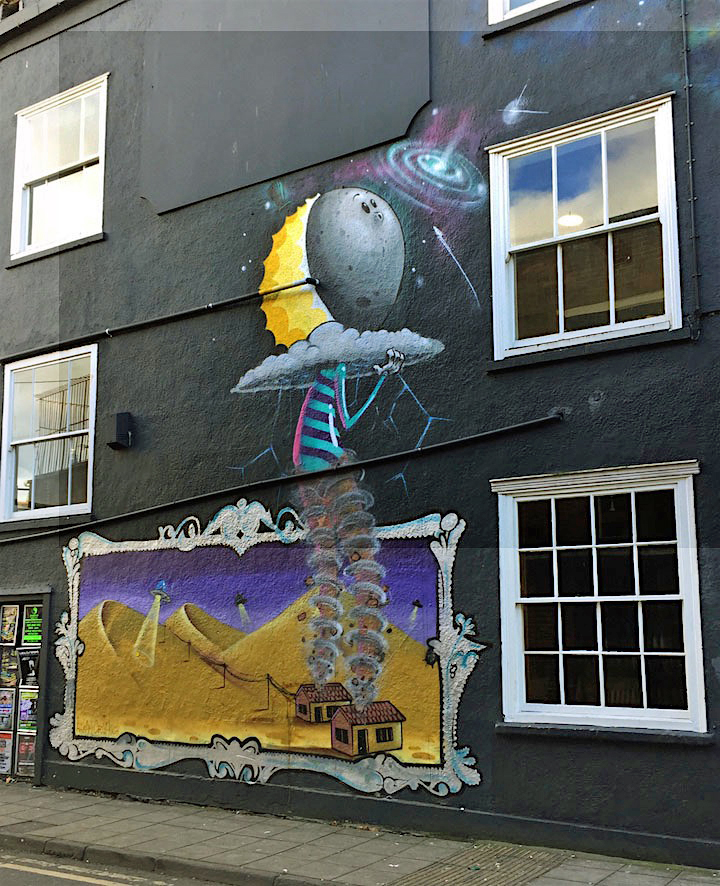 Buenos Aires-based Caro Pepe in collaboration with German artist Age Age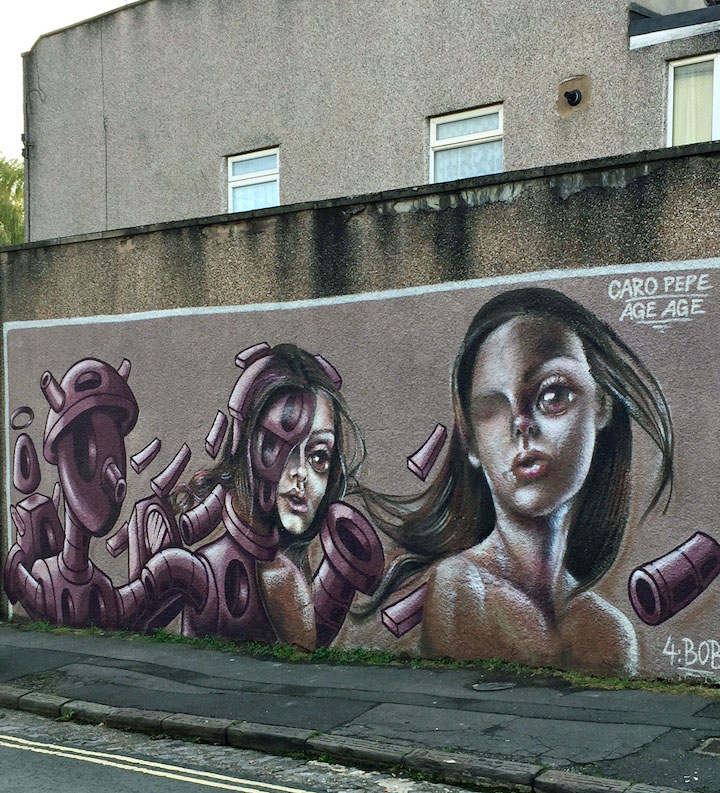 Photos by Lois Stavsky
Note: Hailed in a range of media from WideWalls to the Huffington Post to the New York Times, our Street Art NYC App is now available for Android devices here.