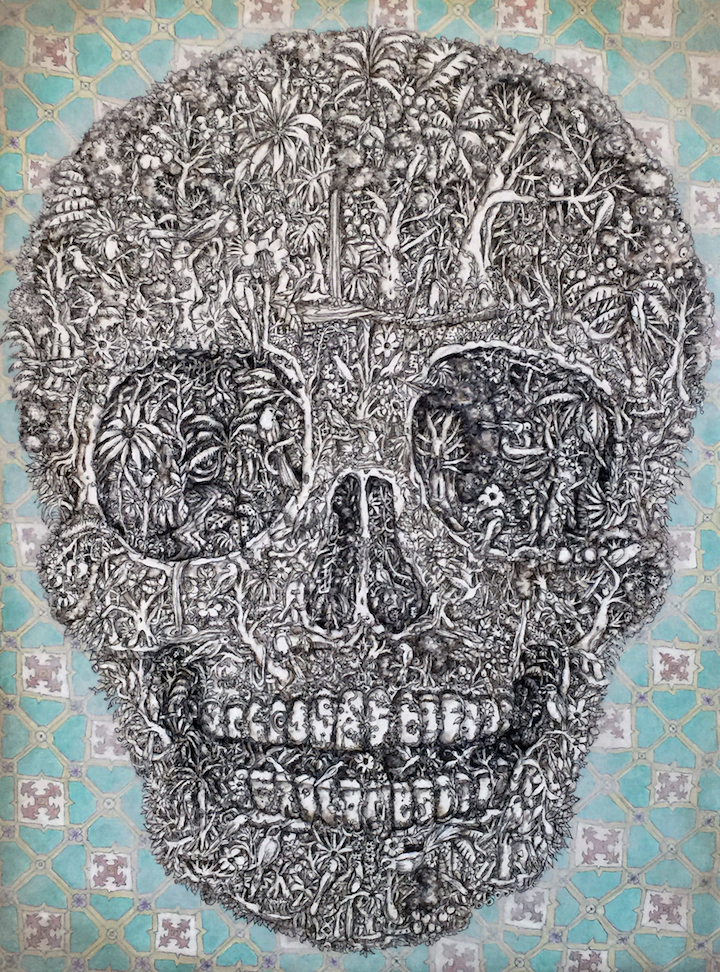 We first came upon Alexis Duque's tantalizing aesthetic several years ago, when we discovered a meticulously detailed wheatpaste of his on Manhattan's Lower East Side. We've been huge fans ever since. His rich and inventive sensibility is now on view in Paradise Lost— a solo exhibition opening tonight, March 7, and continuing through March 31 — at Paul Calendrillo New York.  Pictured above is Calaveras X, rendered with acrylic on canvas against a background inspired by post-colonial floor tiles of traditional Latin American homes — as seen by the artist on his many visits to his native country, Colombia. Several more masterfully crafted images, all suggestive of a world in which Paradise is lost, follow:
Truck, Acrylic on canvas, 2017, 16″ x 12″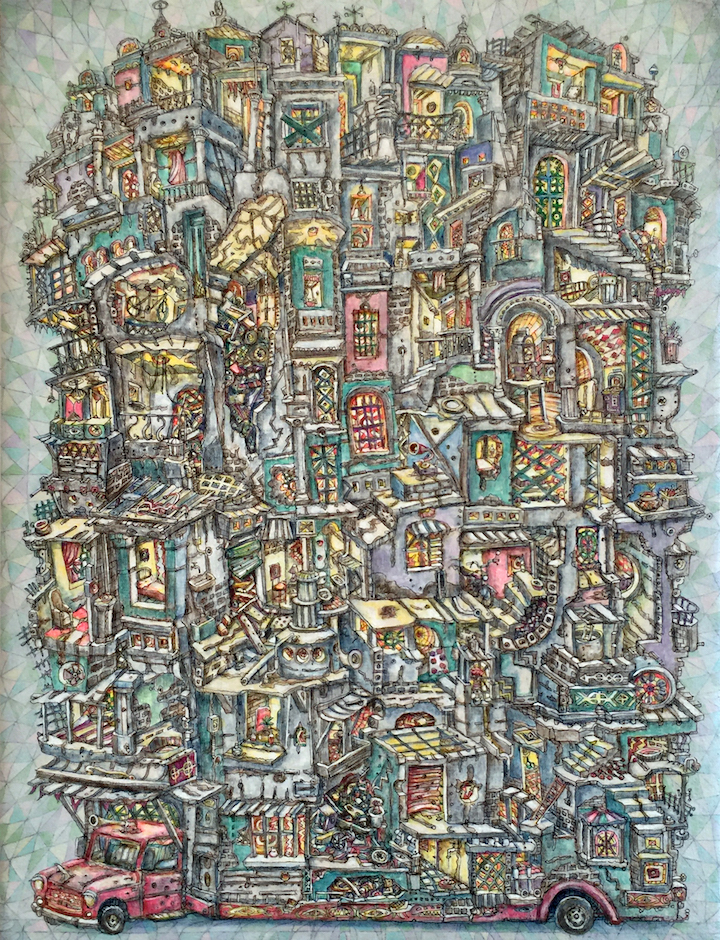 Diana, Acrylic on canvas, 2017, 24″ x 16″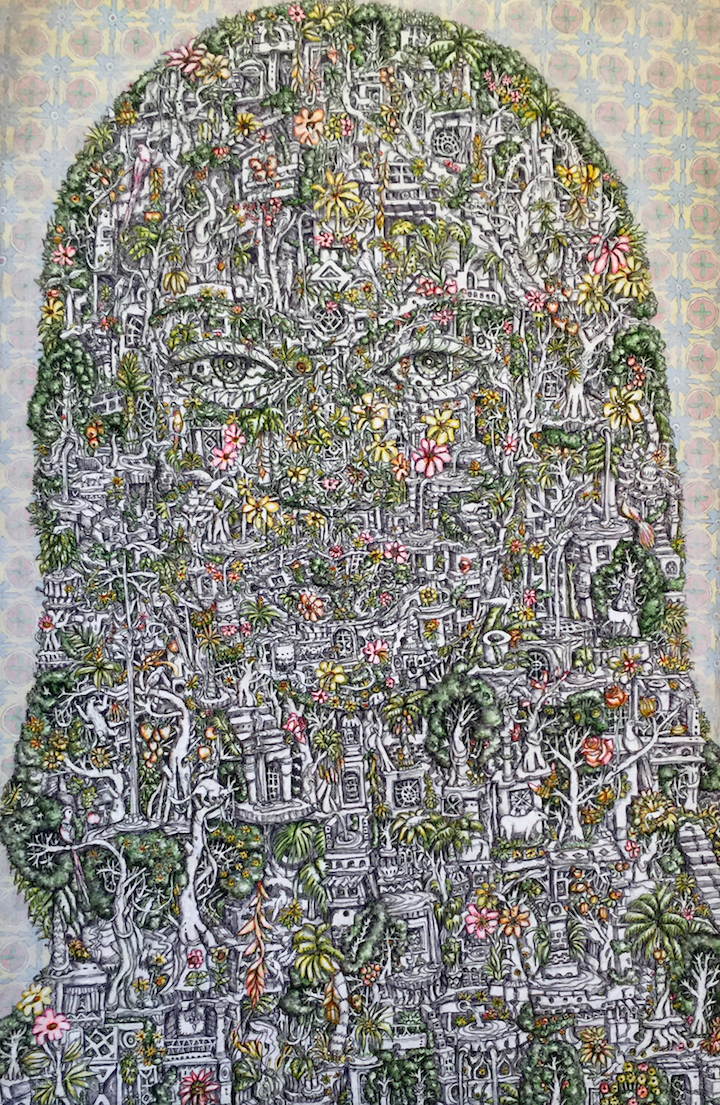 Slum, Acrylic on canvas, 2013, 31.5 x 23.5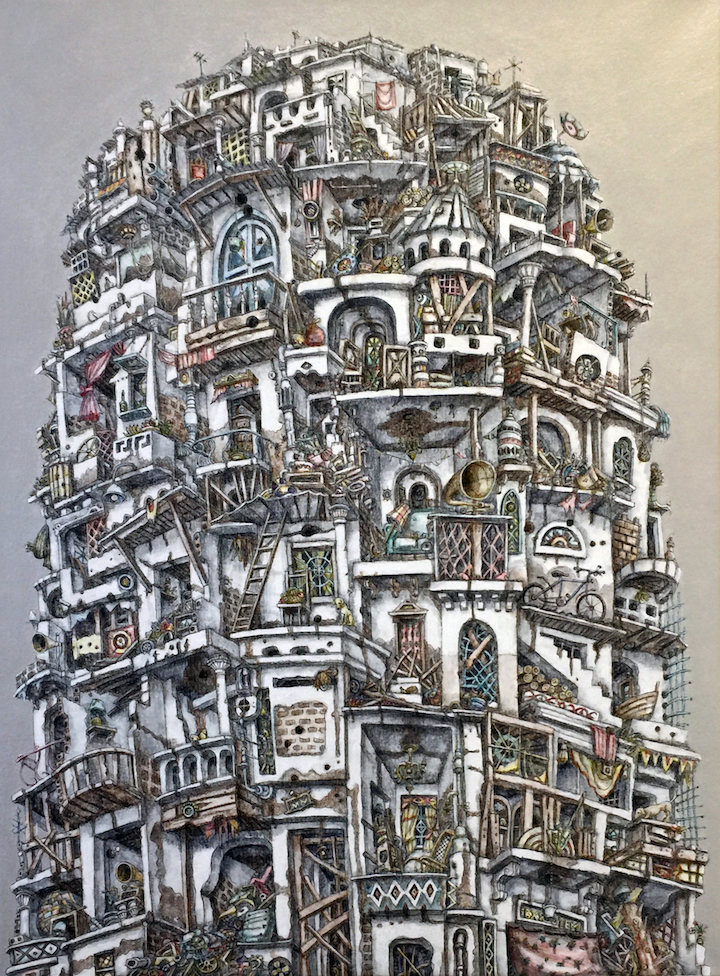 And one of several sculptures on exhibit —
Dwelling, Cardboard, modeling paste, ink and acrylic, 2018, 20″ H x 10″ W x 10″ D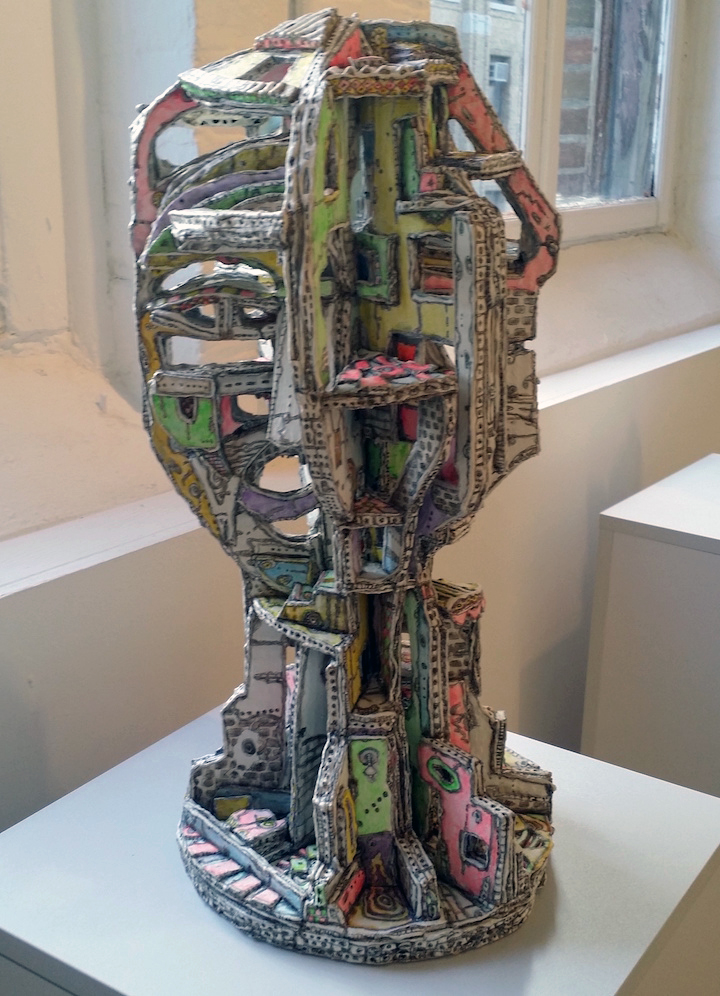 Paul Calendrillo New York is located at 547 West 27th St, Suite 600, in Chelsea and is open 11:00am to 6:00pm Tuesday – Saturday with extended hours on Thursdays that offer an opportunity to meet the artist. Tonight's opening reception takes place from 6:00 to 8:00pm.
Photos of images: 1-4, Lois Stavsky & 5 Tara Murray
Note: Hailed in a range of media from WideWalls to the Huffington Post to the New York Times, our Street Art NYC App is now available for Android devices here.