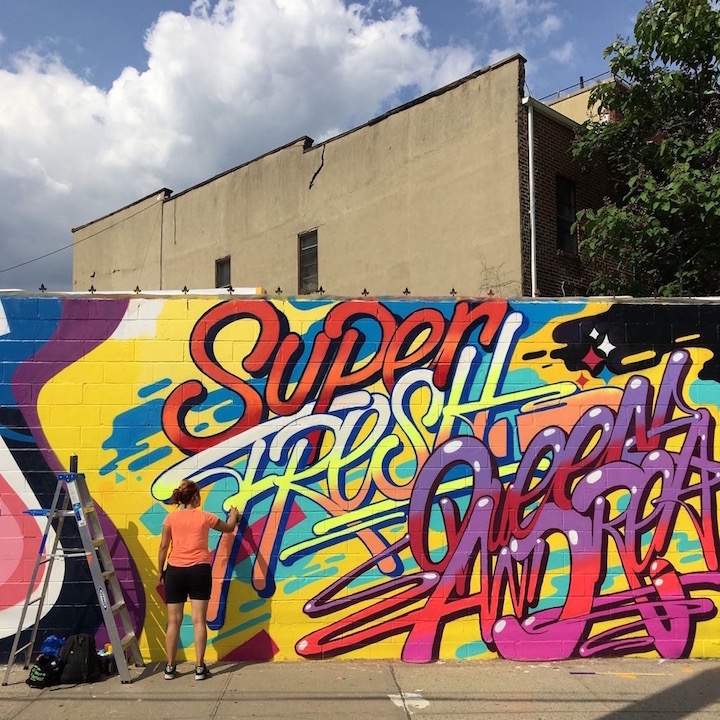 Today, Saturday, June 9th, marks the ninth anniversary of the extraordinary community-driven Welling Court Mural Project, conceived and curated  by Ad Hoc Art. While visiting yesterday, travel and street photographer Karin du Maire aka Street Art Nomad captured several artists at work, as well as a few completed murals. Pictured above is the wonderfully talented Queen Andrea at work. Several more images follow:
John "Crash"  Matos — posing in front of his mural, based on a painting of his from 1980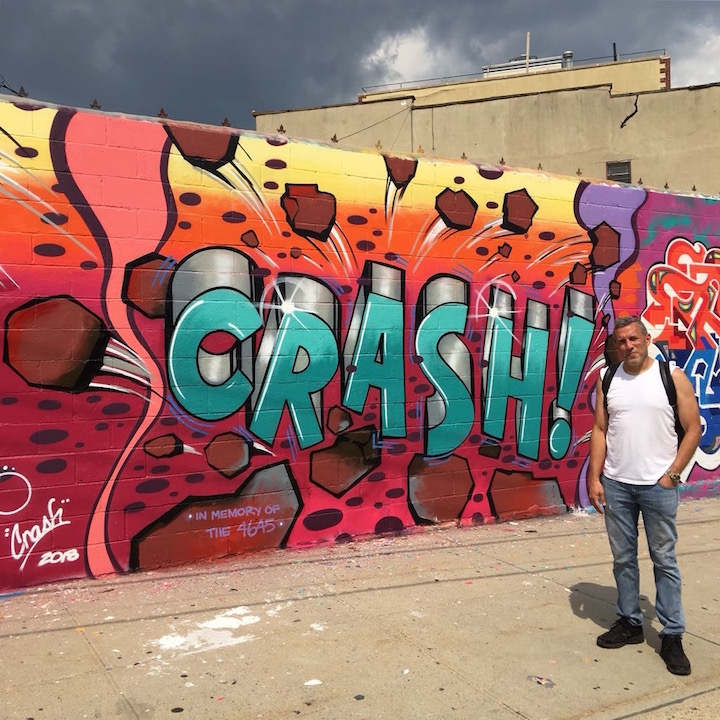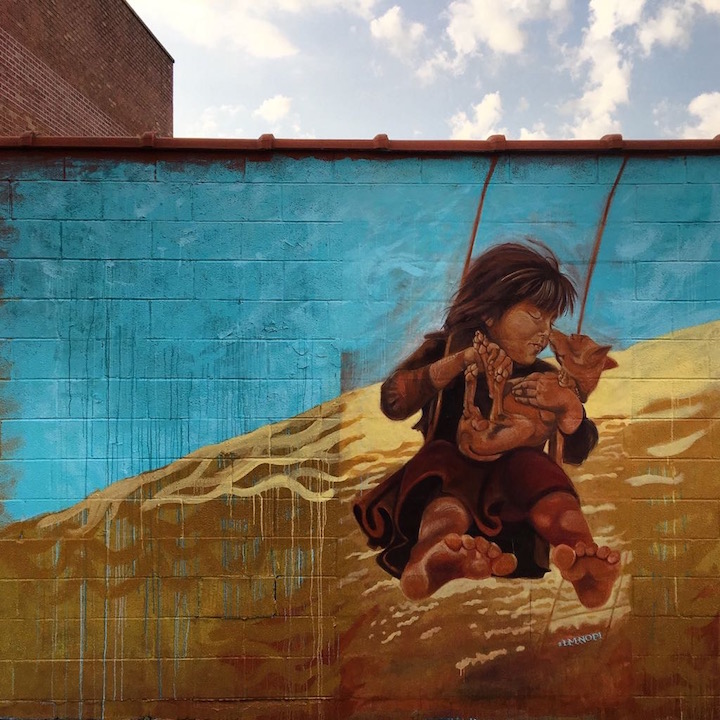 Joel Artista and Marc Evan at work on collaborative wall with Chris Soria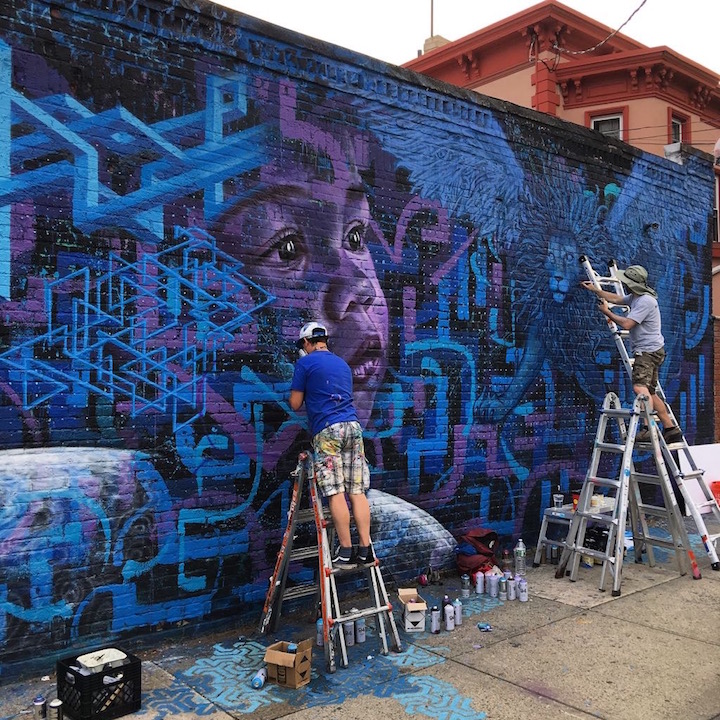 Netherlands-based Michel Velt at work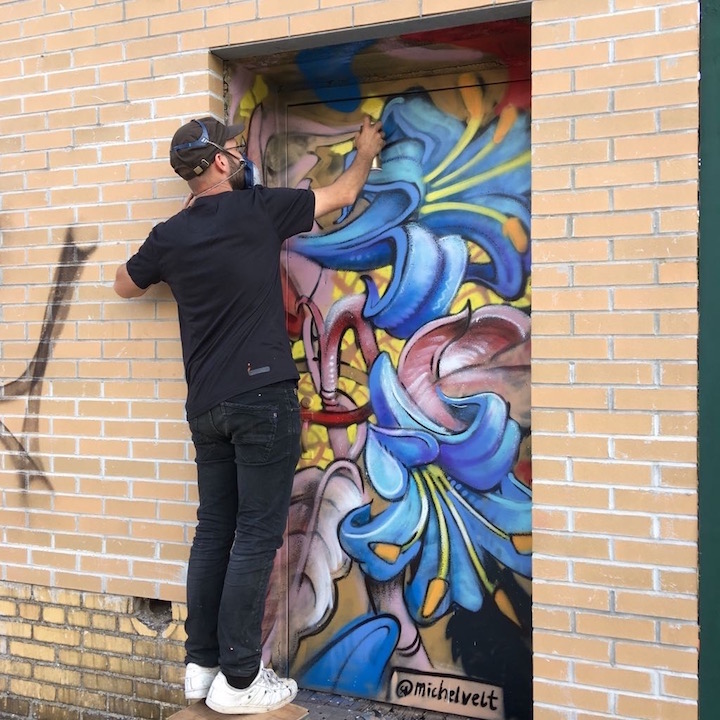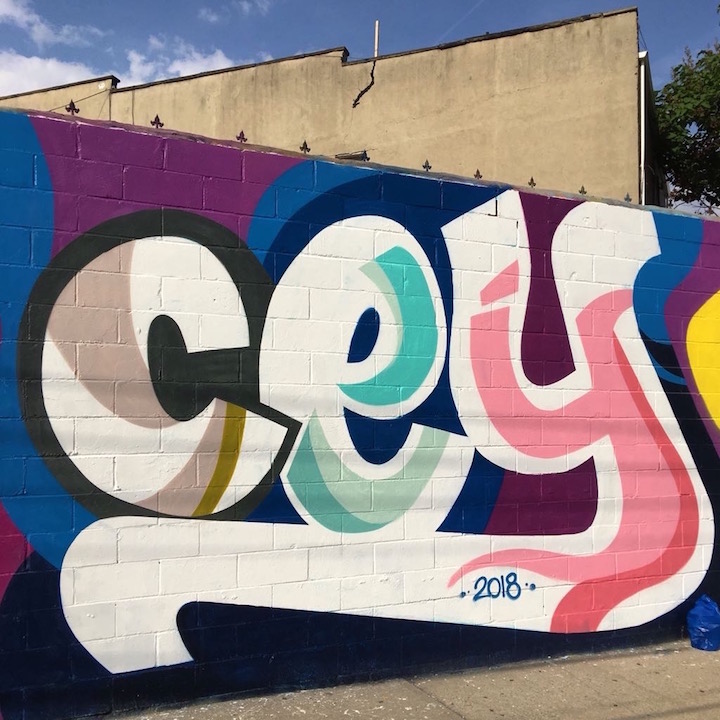 KingBee at work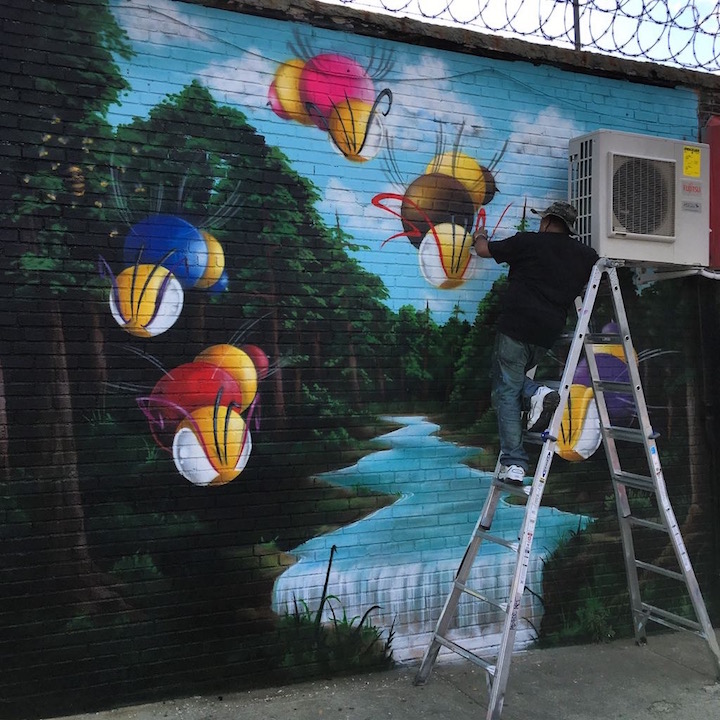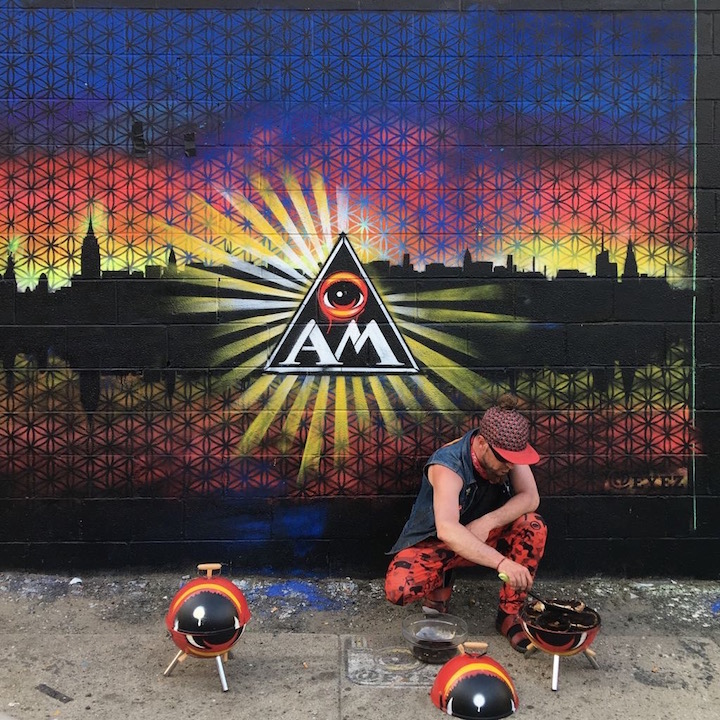 Herb Smith aka Veng, RWK, alongside his mural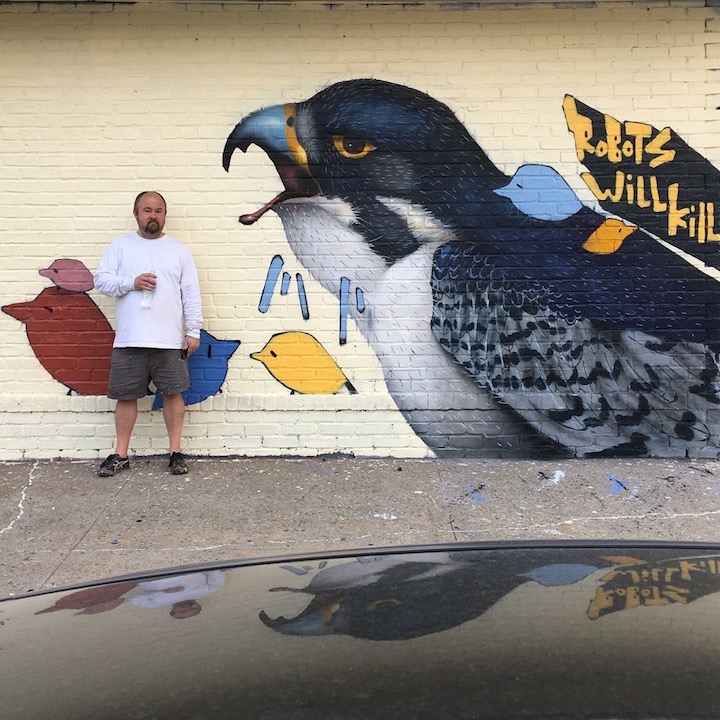 Celebrate the launch of this model community-based mural project from 12pm – 8pm today at 11-98 Welling Court in Astoria, Queens. Check here for directions.
Photos by Karin du Maire