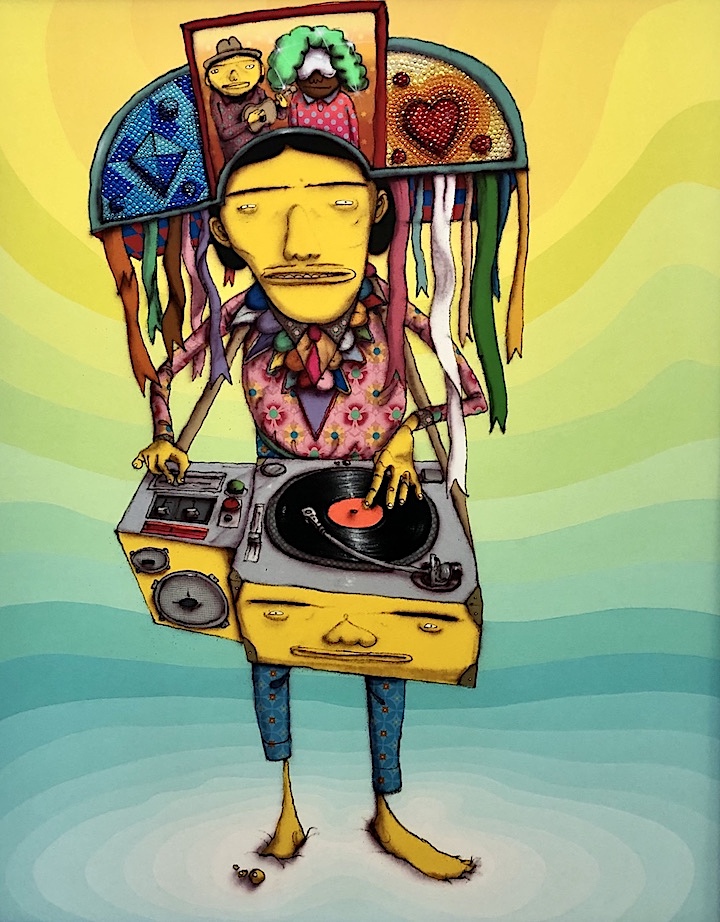 Twin brothers Gustavo and Otavio Pandolfo aka OSGEMEOS returned this fall to Lehmann Maupin with their magic.  Portal, their second exhibition at the Chelsea gallery, draws us into a fantastical dreamworld at a time when we most need to escape the "real" one we have been living in. The wonderfully gifted artists' fanciful characters — fashioned in their iconic bright yellow tones in a range of uncanny settings — delight and intrigue. The image featured above, Mix Master Coconut, is is one of 13 new mixed media artworks that — according to the artists — "are like PORTALS or windows into a new dimension."
Several more images captured on my visit to PORTALS follow:
The Pretty Island, 2019, Mixed media and sequins on MDF board (medium-density fiberboard)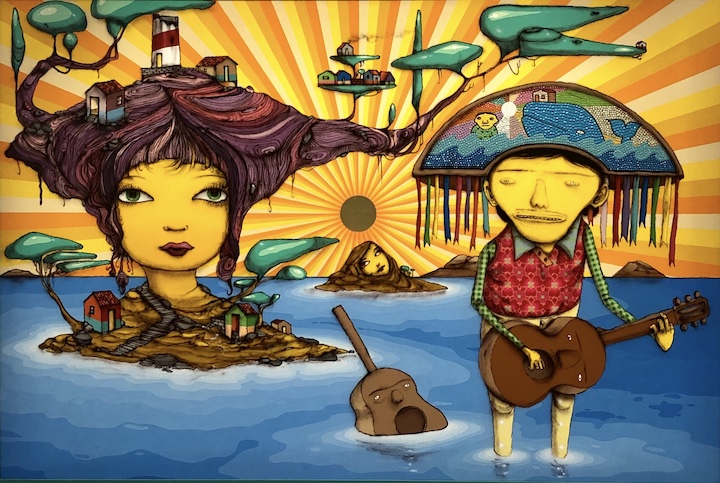 The Composer, 2019, Mixed media on MDF board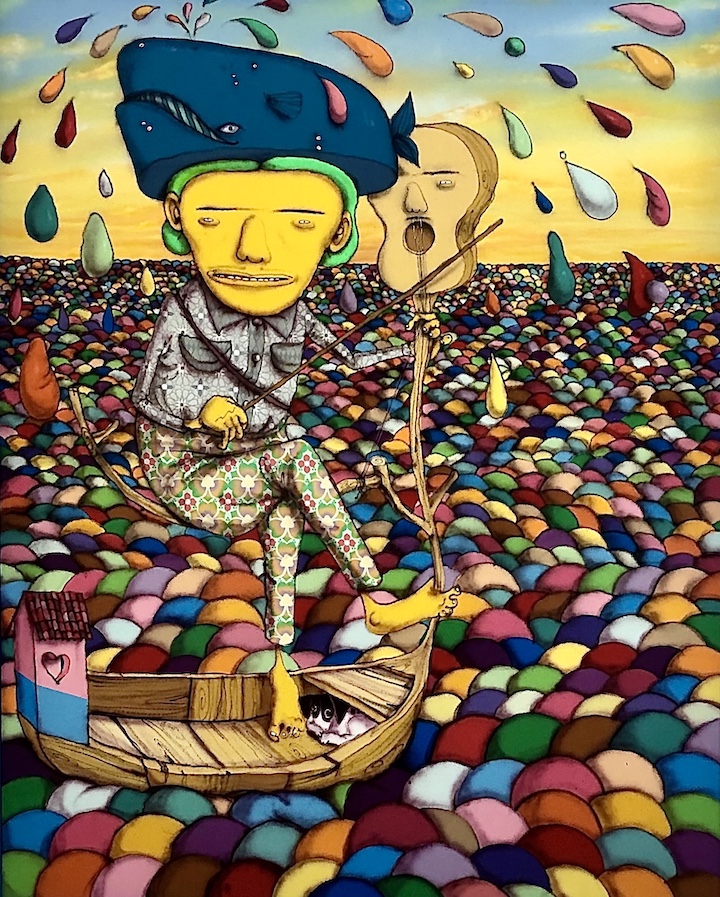 All Connected, 2020, Mixed media on MDF board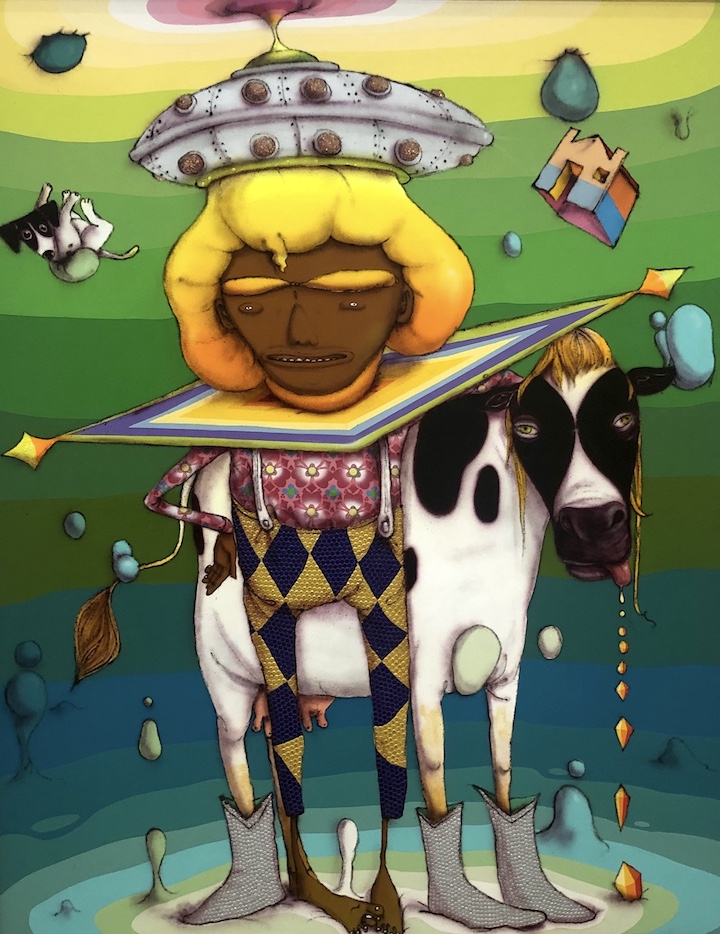 Taking the Dog for a Walk, 2019, Mixed media on MDF board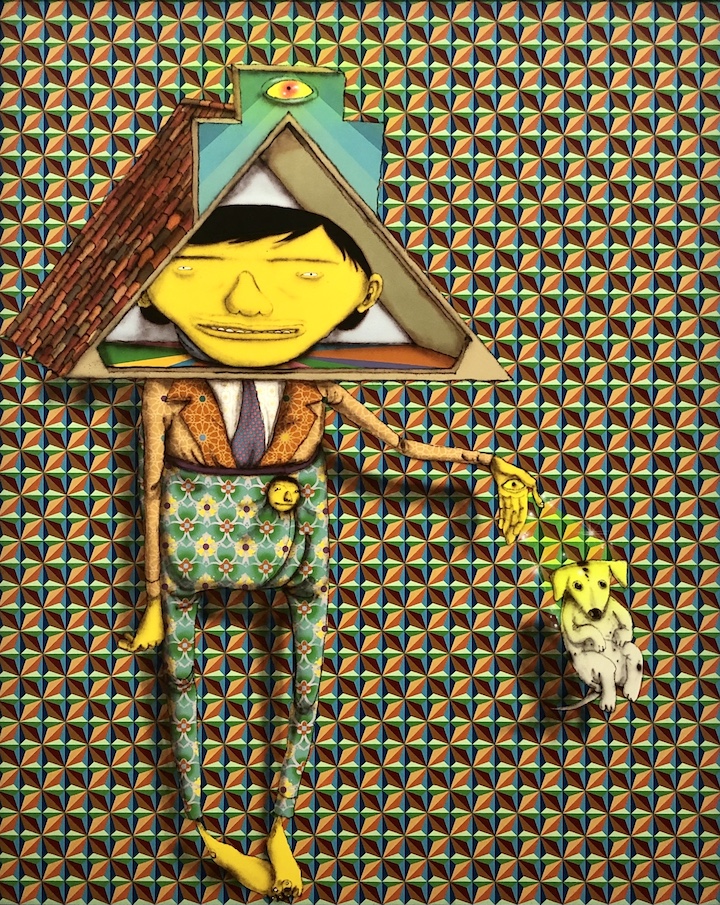 Liquid Room, 2019, Mixed media on MDF board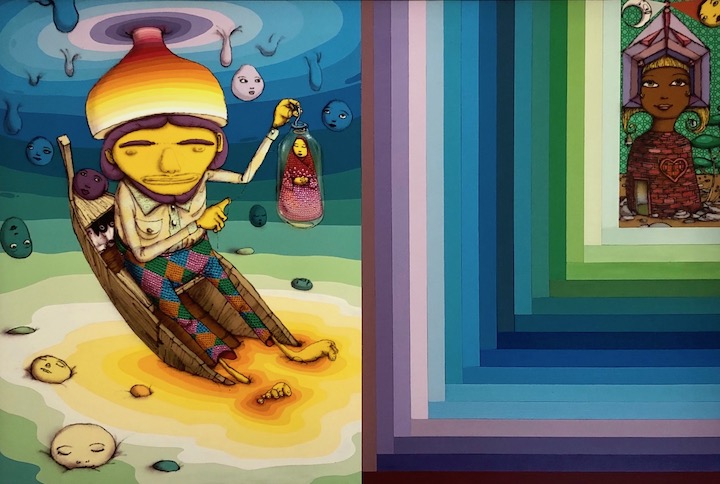 The gallery is located at 501 W 24th Street and is open Tuesday – Saturday, 10 AM – 6 PM.
Photos of images by Lois Stavsky