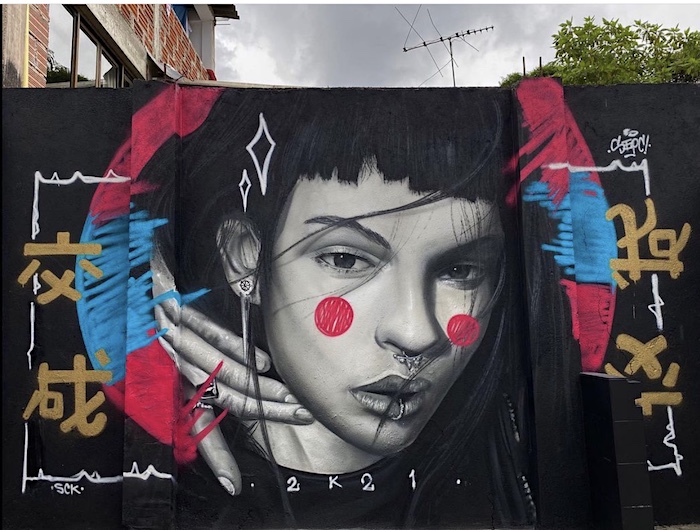 Based in Manizales, Colombia, Sebastian Jiménez aka SEPC first hit the walls of his hometown with letters 12 years ago. "I never would have imagined at that time that my entire life would revolve around urban art," he relates. "My whole life is now focused on going out and leaving a little of my art everywhere that is possible."
The image featured above was recently painted by SEPC in his hometown of Manizales. Characteristic of the artist's public art, it is wonderfully photorealistic with elements reflecting his career as a visual designer. And like most of his street art, it is specific to the culture of its particular site.
Several more images of SEPC's artworks follow:
Painted in La Dorada, Caldas for Festival Territorio Urbano with the support of Fundación REDES, 2020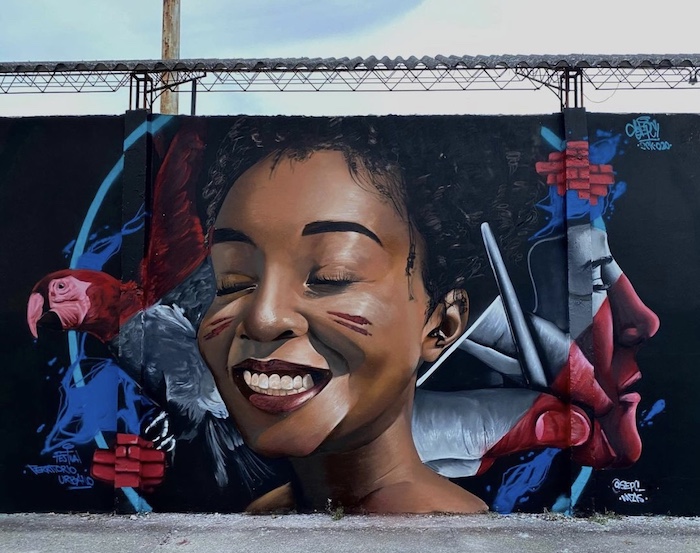 Painted in Playa del Carmen, Mexico, 2018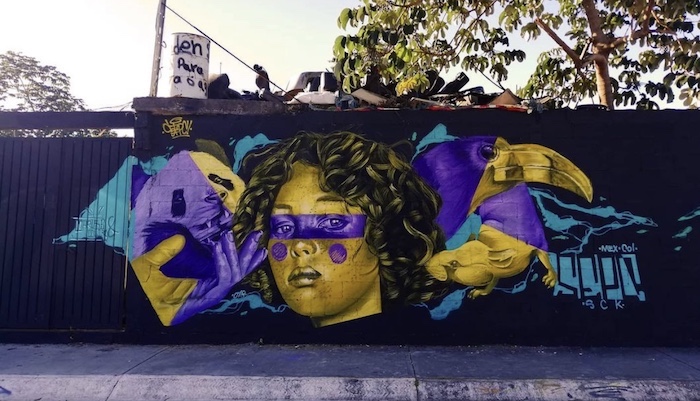 Painted in Manizales, 2018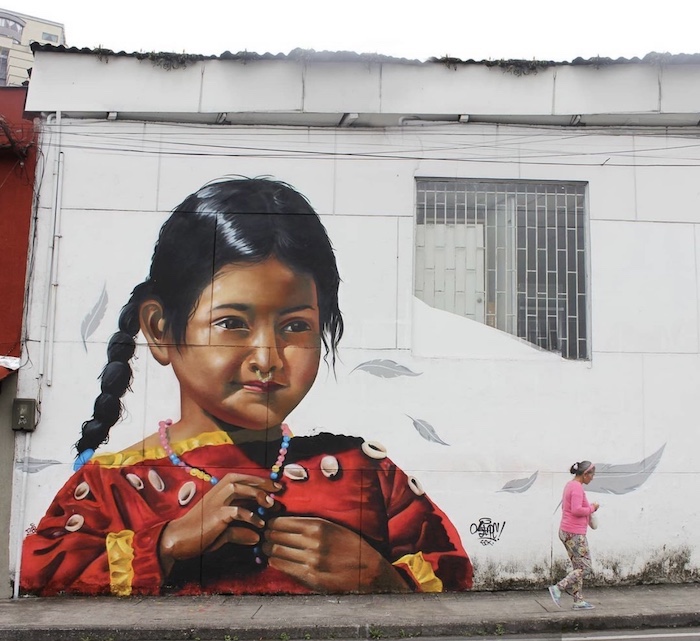 Painted in Bahai, Brazil for Festival Bahia de Todas as Cores, 2018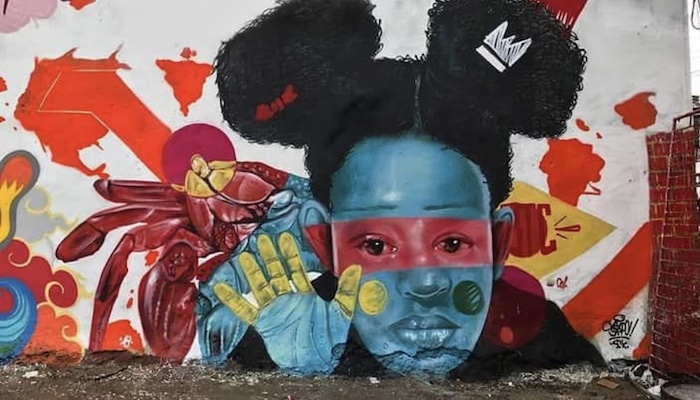 And like so many street artists across the globe, SEPC has paid also homage to several NYC-based hip-hop legends. The following mural featuring Nas was painted last year in SEPC's hometown, Manizales.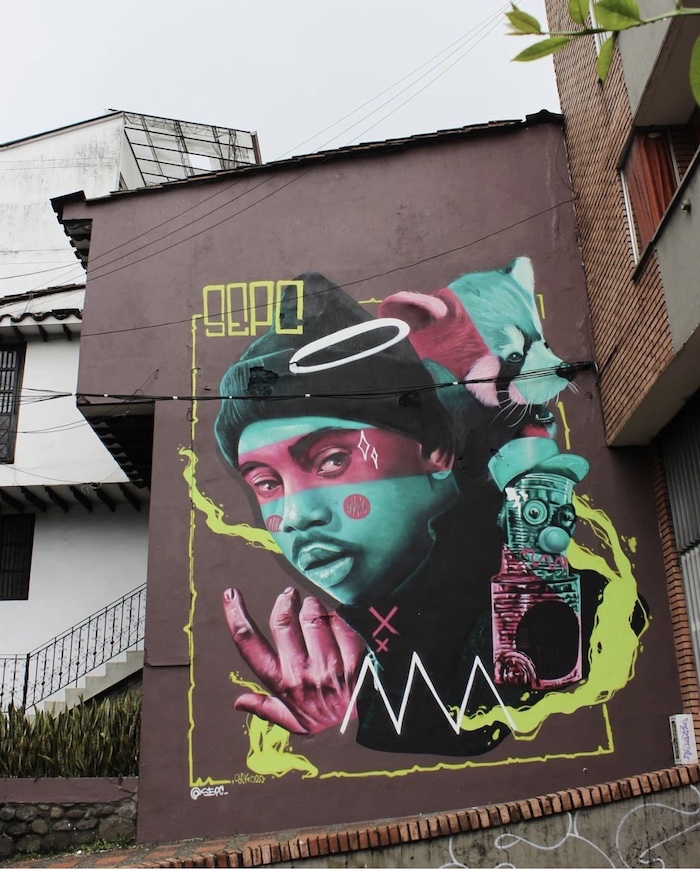 SEPC will be visiting NYC for the first time in mid-June and is seeking opportunities to share his talents with us. The artist can be contacted at juan.jimenez.dv@gmail.com.
All photos courtesy of the artist