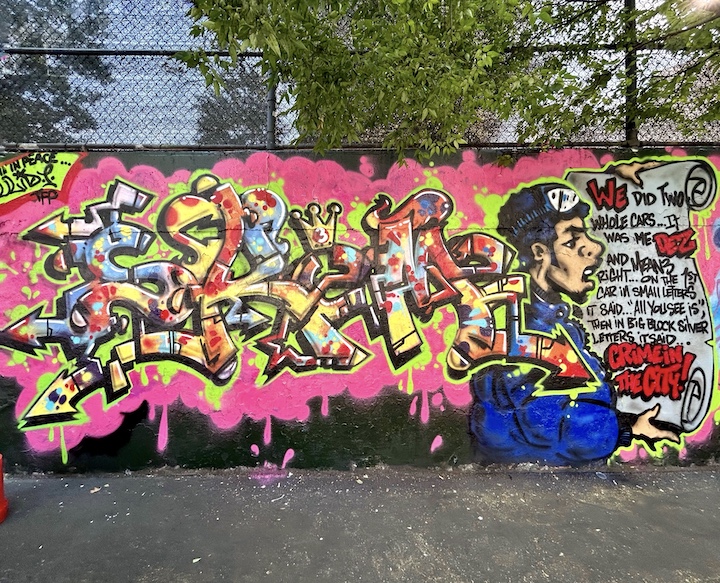 Under the curatorial direction of Sharif Profit, this past weekend's Graffiti Hall of Fame — located on 106th Street and Park Avenue in East Harlem — teemed with tantalizing talent. Among the featured pubic artworks in this event's 43rd annual edition were walls and cubes fashioned in a wide range of styles by legendary writers and noted urban artists from NYC and beyond. The scintillating piece pictured above was painted by graff master Skeme, also known as 3 Yard King. Several more images of artworks captured this past Sunday afternoon follow:
BedStuy Walls founder and curator Miki Mu at work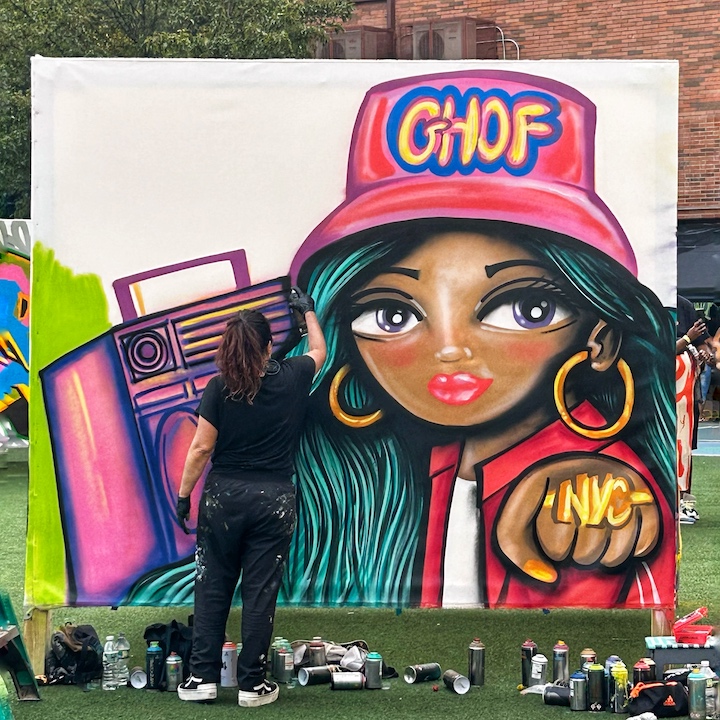 Veteran writer and aerosol artist Renard Kelley aka Vens adding the final touches to his mural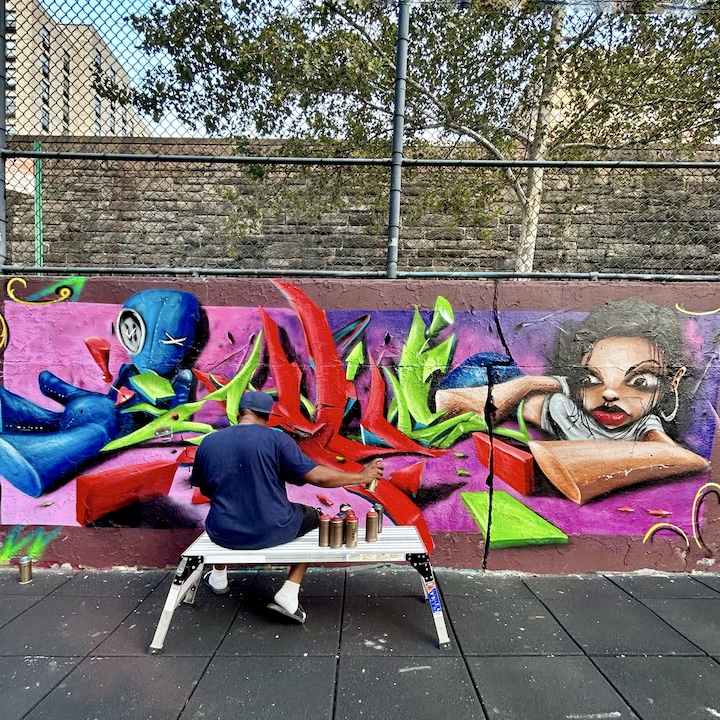 Delta 2's masterful mural complemented by an adorable passerby who instantly poses!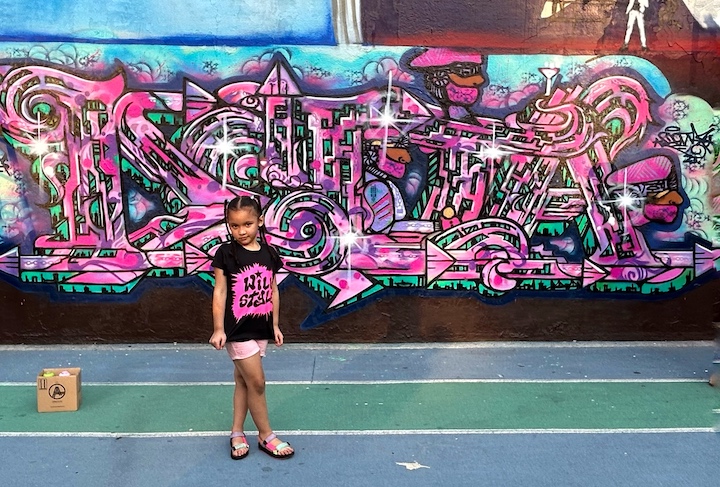 The wildly prolific Cope 2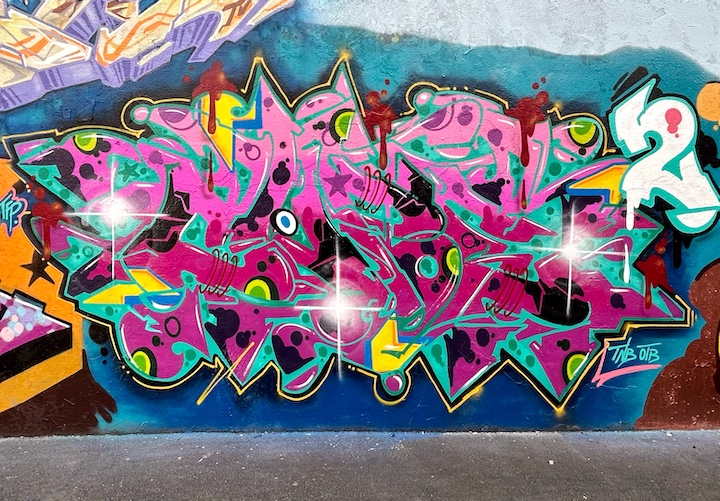 French artist Louis Vicius aka Jaek El Diablo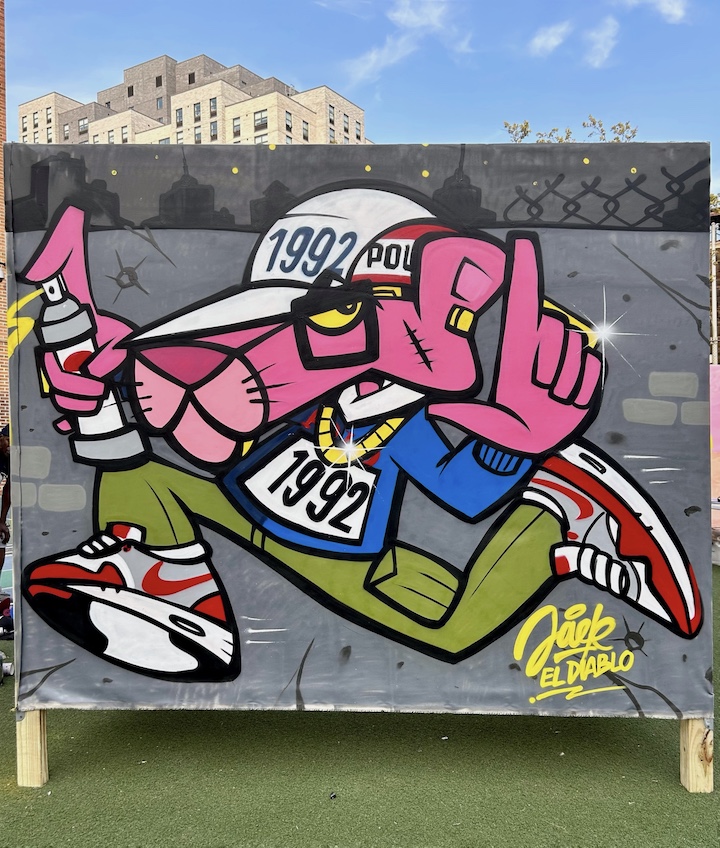 Will Power's tribute to the late writer and DJ Dez aka Kay Slay— with Al Diaz's iconic tag finding its way to the bottom!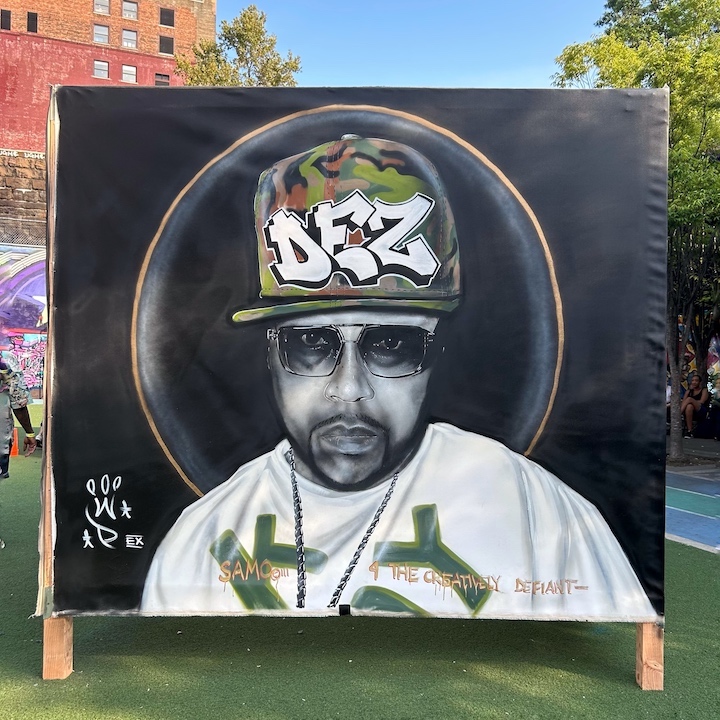 Barcelona-based artist and tattooist Phen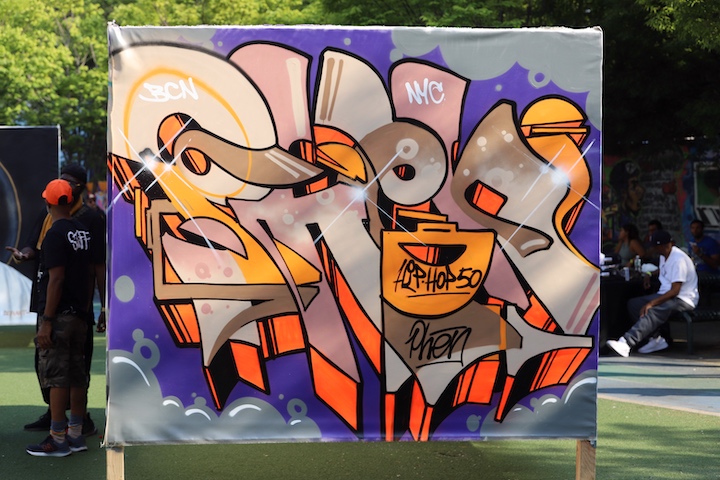 Bronx-native NAC 143 at work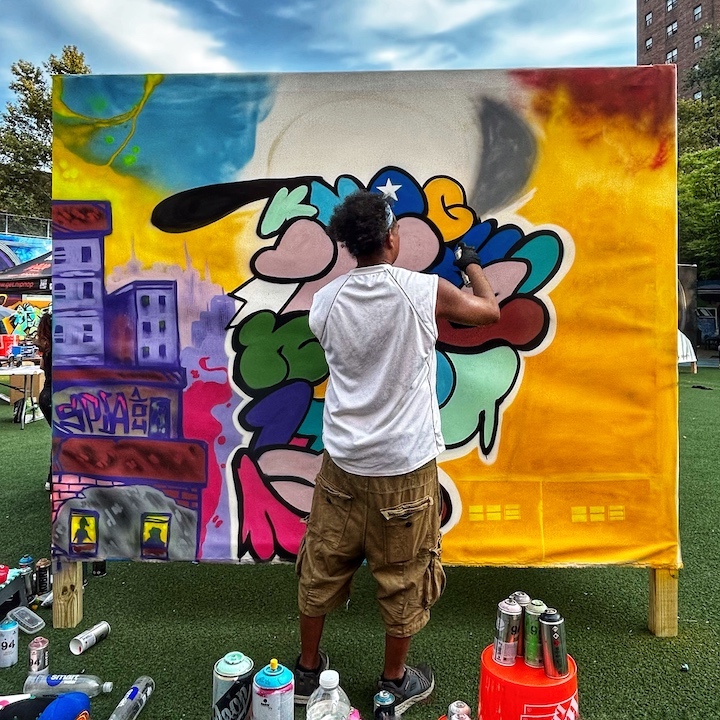 Stockholm-born, East Harlem-based Scratch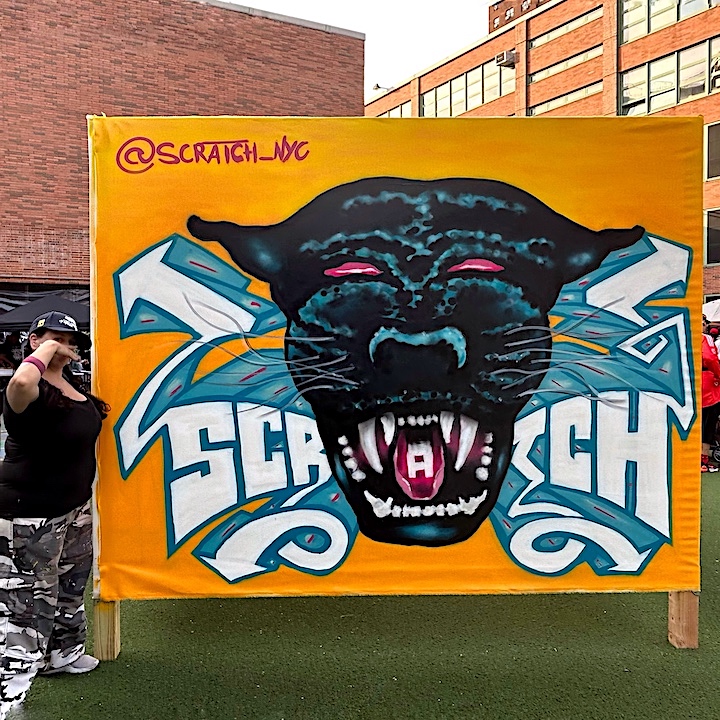 Note: Keep posted to the Street Art NYC Instagram and Threads for more images of artworks that surfaced in this year's Graffiti Hall of Fame .
Photographs by Lois Stavsky and Dani Reyes Mozeson