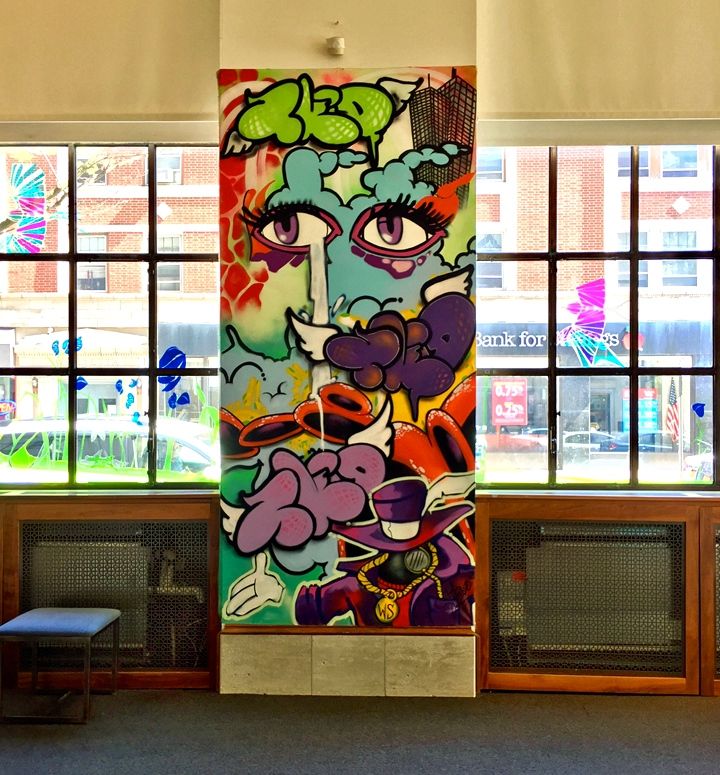 Scrupulously researched and splendidly presented,  From the Streets: An Exhibition of Urban Art at ArtsWestchester is the perfect homage to the graffiti culture and the modern street art movement it spurred.  Curated by Marc Leader of 212 ARTS and Melissa McCaig-Welles of Curator 19.90, it presents murals, paintings, photography, sculpture and installations from graffiti writers who first made their mark on our subways to contemporary multi-disciplinary artists. Picture above is by the legendary TKid 170.  Here are several more images I captured while visiting the landmark exhibit.
The wonderfully prolific Wane COD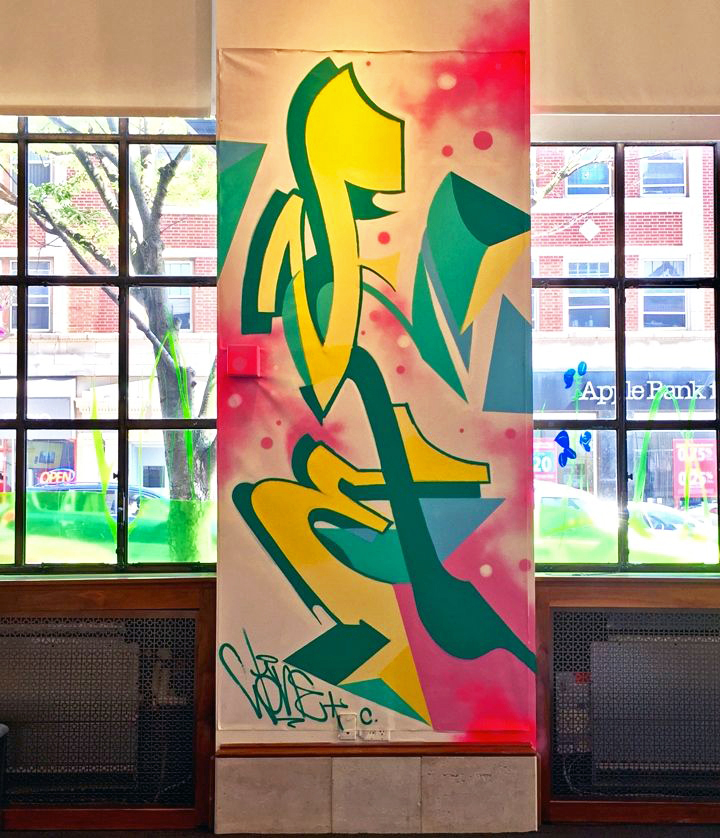 Legendary NYC artists Chris Ellis aka Daze and Carlos Mare aka Mare 139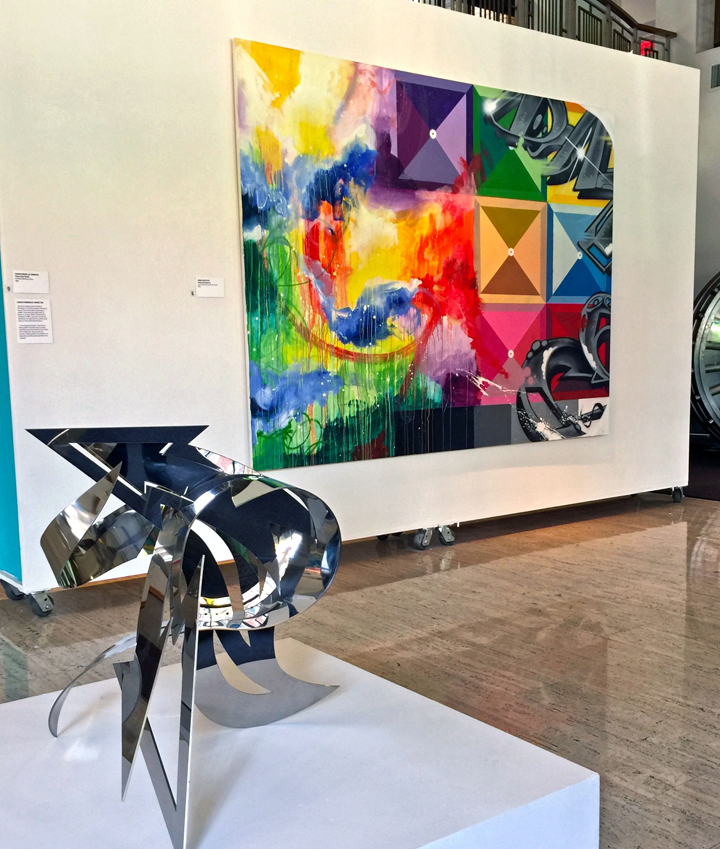 BG 183, close-up from huge mural by the Mural Kings, Tats Cru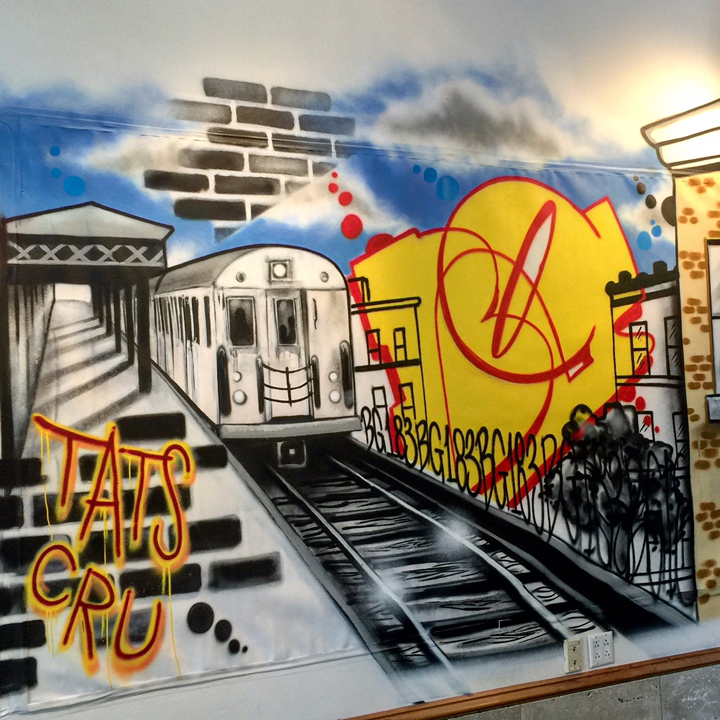 Damon Johnson, close-up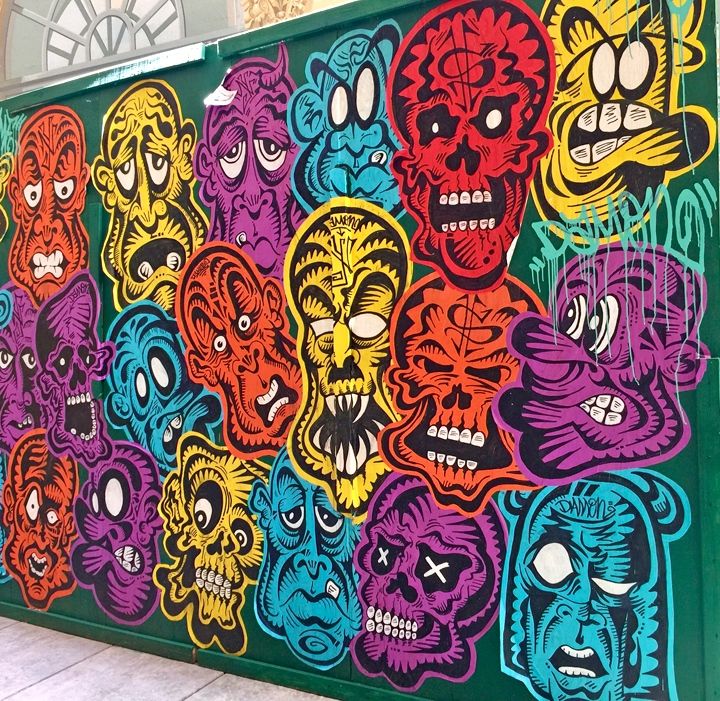 Chilean muralist Dasic Fernandez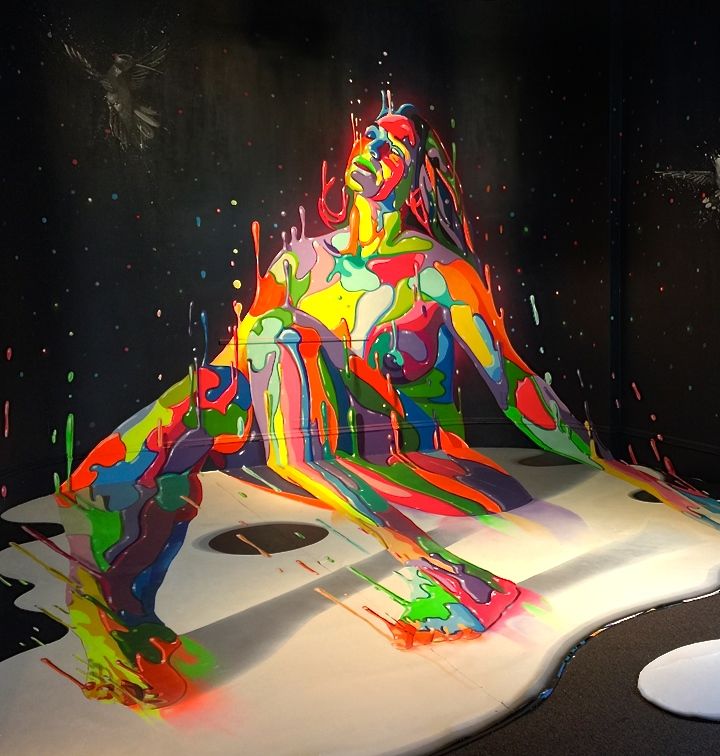 Multidisciplinary artist Li-Hill,  "Time Marches On"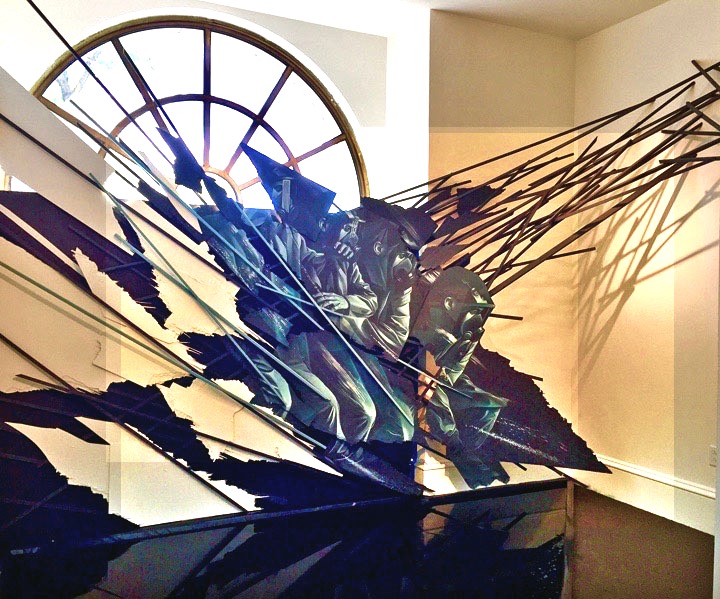 Among the many special events in association with From the Streets: An Exhibition of Urban Art is the upcoming July 14 screening of Saving Banksy, the story of one art collector's attempts to save a Banksy painting from destruction and the auction block.  ArtsWestchester is located at 31 Mamaroneck Ave, a short walk from the White Plains Metro North station. The exhibit ends Sunday, July 15 at ArtsWestchester. It would be great if it could then travel, as it deserves a wide audience.
Photos by Lois Stavsky
Note: Hailed in a range of media from WideWalls to the Huffington Post to the New York Times, our Street Art NYC App is now available for Android devices here.

{ 2 comments }