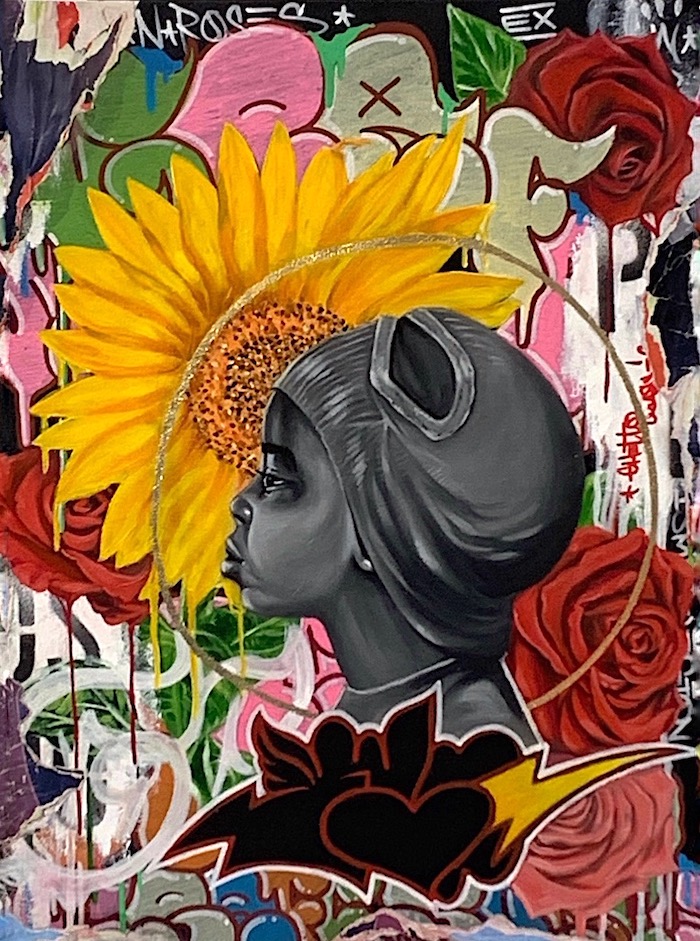 The following post is by student/intern Samantha Sabatino
On view now at Vanderplas Gallery on Manhattan's Lower East Side is "Messenger." Featuring an eclectic selection of works by artists who have been active on the streets of NYC and beyond, the exhibition continues through February 26th. Featured above is an untitled mixed-media work by self-taught artist Will Power. A small sampling of artworks by artists showcased in "Messenger" follows:
The NYC-born graffiti artist and SAMO© collaborator Al Diaz, "In the Future All Art Will Be Fake," 2023, Mized media on canvas, 23″ x 20″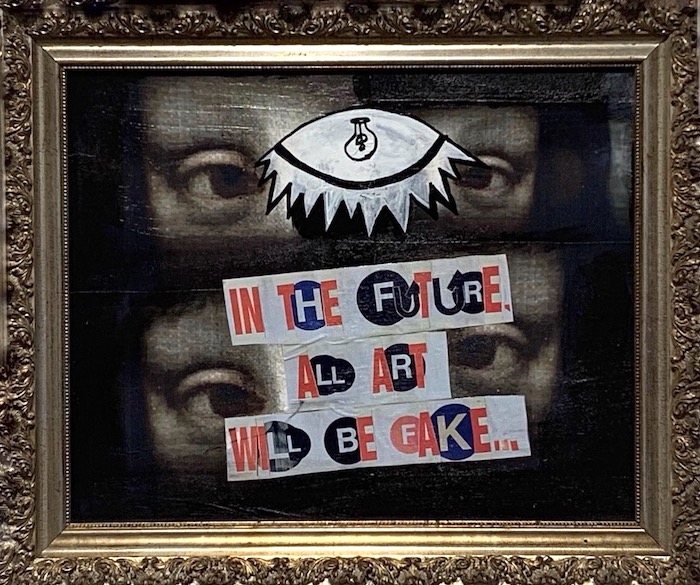 NYC/Buenos Aires/Miami — itinerant artist Magda Love, "Galaxy Inside 1," 2023, Painting with Embroidered Frame, 24″ x 19″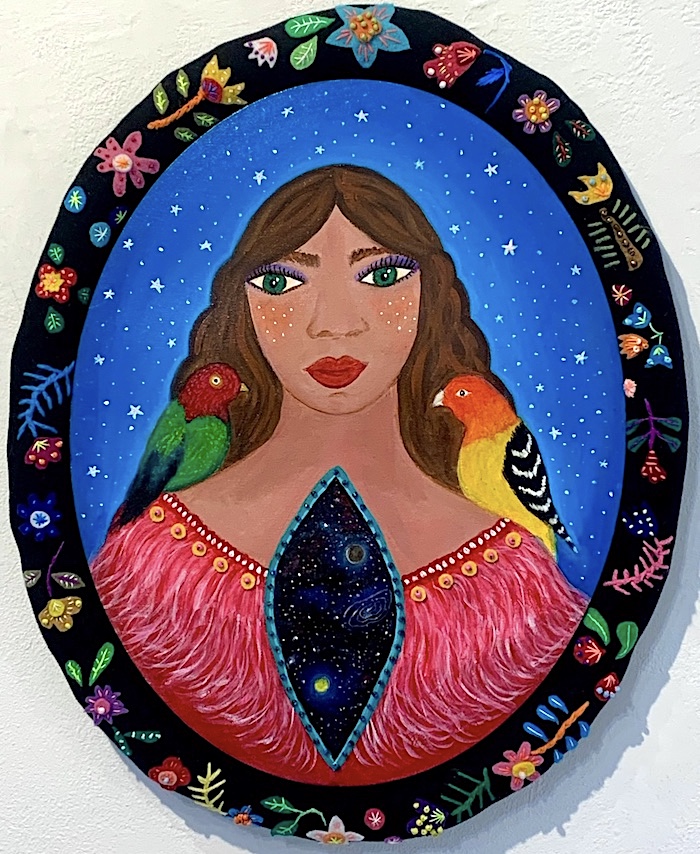 Veteran Bronx graffiti artist Cope2, 8th Street R W Lines Subway Sign with blue Cope2 bubble, 2023, Mixed media on original metal subway sign, 27″ x 55″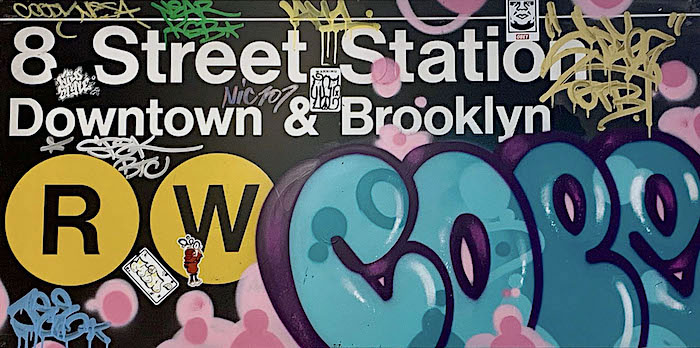 NYC-based Argentine artist Sonni, "Starman," 2022, Acrylic on canvas, 60″ x 48″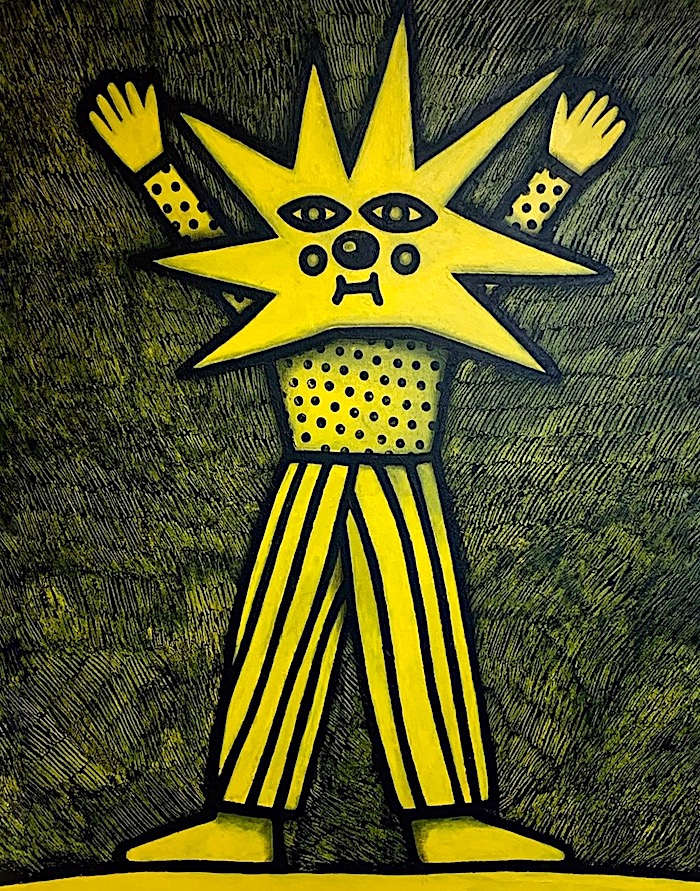 Located at  156 Orchard Street, the gallery is open Wed-Sat: 11am-6pm and Sunday: 11am-5pm.
Photos of artworks by Samantha Sabatino
{ 0 comments }