The founder of New York Street Gallery, a collective of international artists working together in NYC, Dariel MTZ is committed to providing outdoor canvases to a global network of street art and graffiti artists.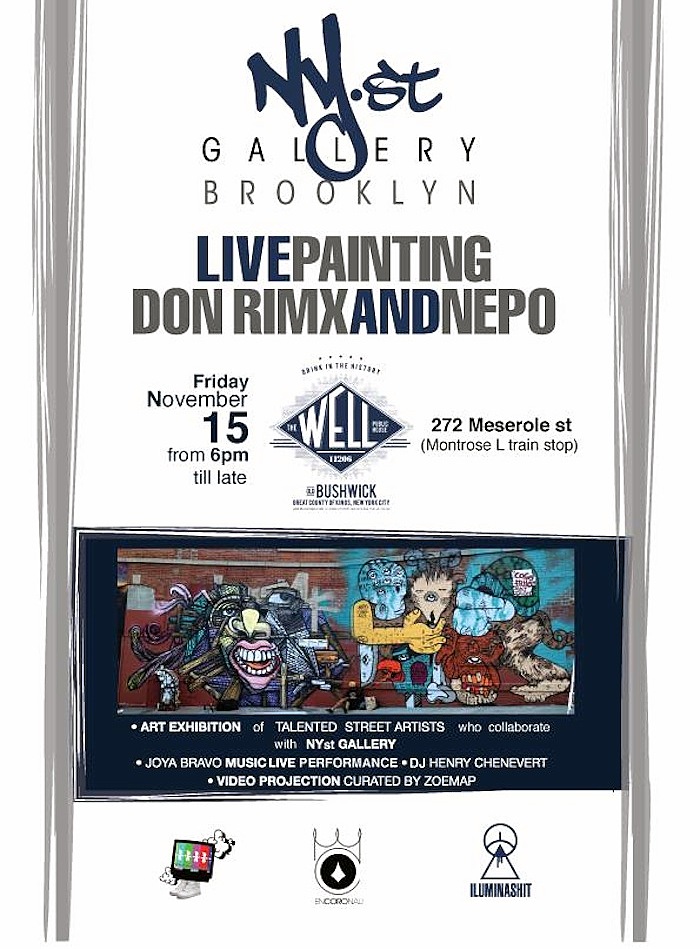 Tell us a bit about New York Street Gallery.
I started this project with my girlfriend, Daniela Croci aka Zoe, in January, 2013. We wanted to provide a platform for street artists to collaborate with those artists who may have never used the streets as a canvas.
How did it all begin?
We started by painting the exterior walls of my father's tire shop in Bushwick. The response was so positive that we expanded to other walls, including some in Williamsburg.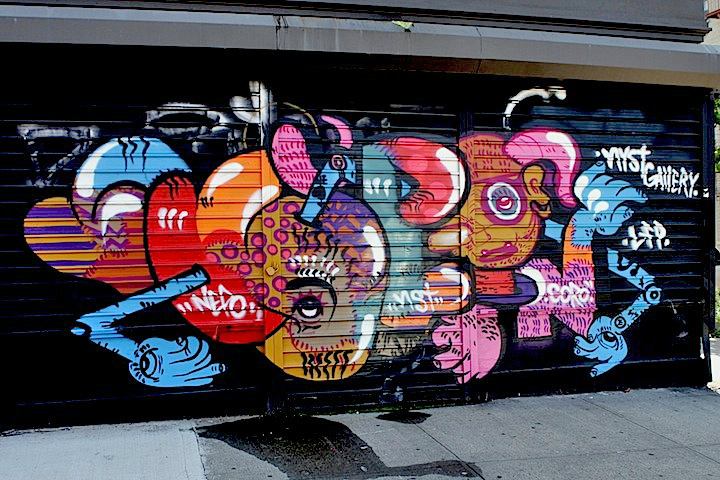 Who are some of the artists involved in your project?
Among the many talents are: Nepo, Don Rimx, Iena Cruz, Vato, Alex Seel, Pixel Pancho, LNY, Guillermo Perez III, David Rothman and Kike Seba.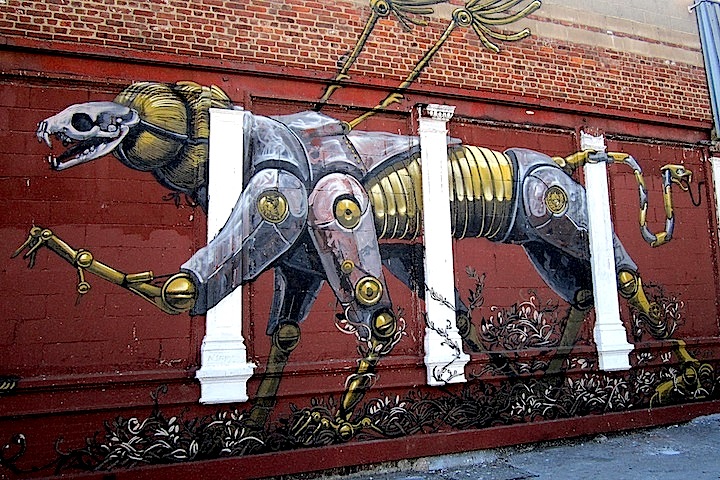 How has this project impacted you personally?
This project was an invitation to the culture.  It has given me the opportunity to learn first-hand about street art and graffiti.
What about Zoe? What is her role?
She is the official filmmaker of this project. She has documented all that has happened so far.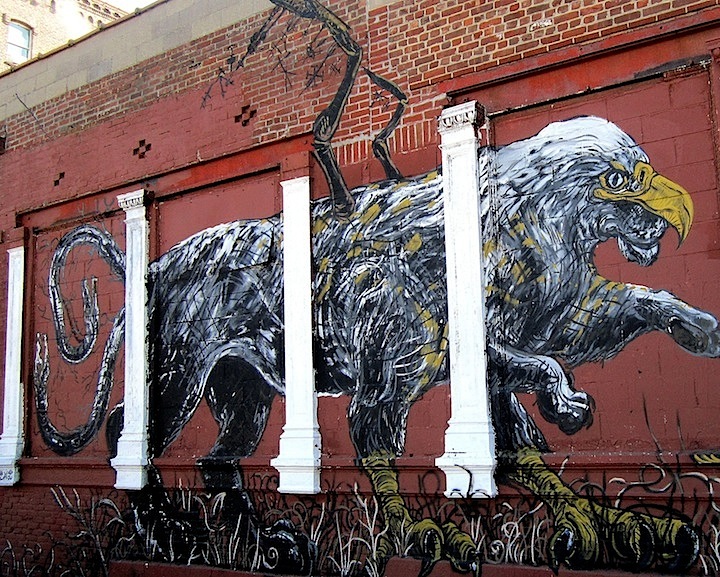 What's ahead?
This coming Friday, November 15, we will be showcasing the works of a group of extraordinarily talented artists at The Well on 272 Meserole Street in Bushwick.
Where would you like to see your project in five years?
I'd like to see us manage a gallery space, organize festivals and provide opportunities for artists to do big productions. It's all about creating opportunities for the artists. You can follow us on Intagram @nystgallery.
 Good luck! It all sounds great.
Interview by Lenny Collado; photos of Nepo, Pixel Pancho and LNY by Tara Murray
Editor's note: Our blog will be on vacation through Monday, November 25. You can follow us on Facebook and on Google+. And be sure to keep posted to The Aqueduct Murals. Organized by the always-wonderful Joe Iurato, this meeting of street art and horse racing features an amazing array of artists including Logan Hicks, Chris Stain, Zed1, Faith47 and Rubin 415. It opens to the public at noon on Saturday, November 23 followed by a reception from 6-10pm, with an opportunity to meet the artists, along with the jockeys and trainers of New York racing.  Lois Stavsky