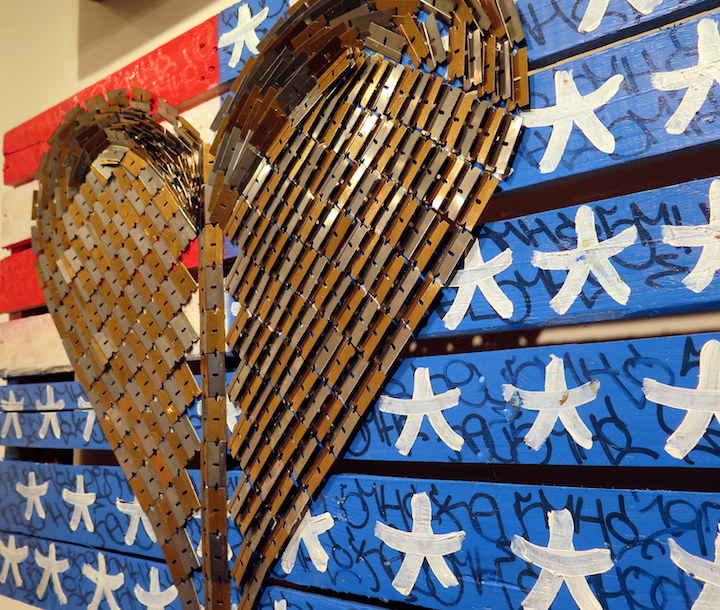 Featuring the artwork of a dozen talented Brooklyn and Queens natives, BQE: Brooklyn Queens Elite continues through this Sunday, August 24th at Dumbo's powerHouse Arena.  Here are a few more images from this exhibit curated by Queens native Yvette "Yvey" Hidalgo.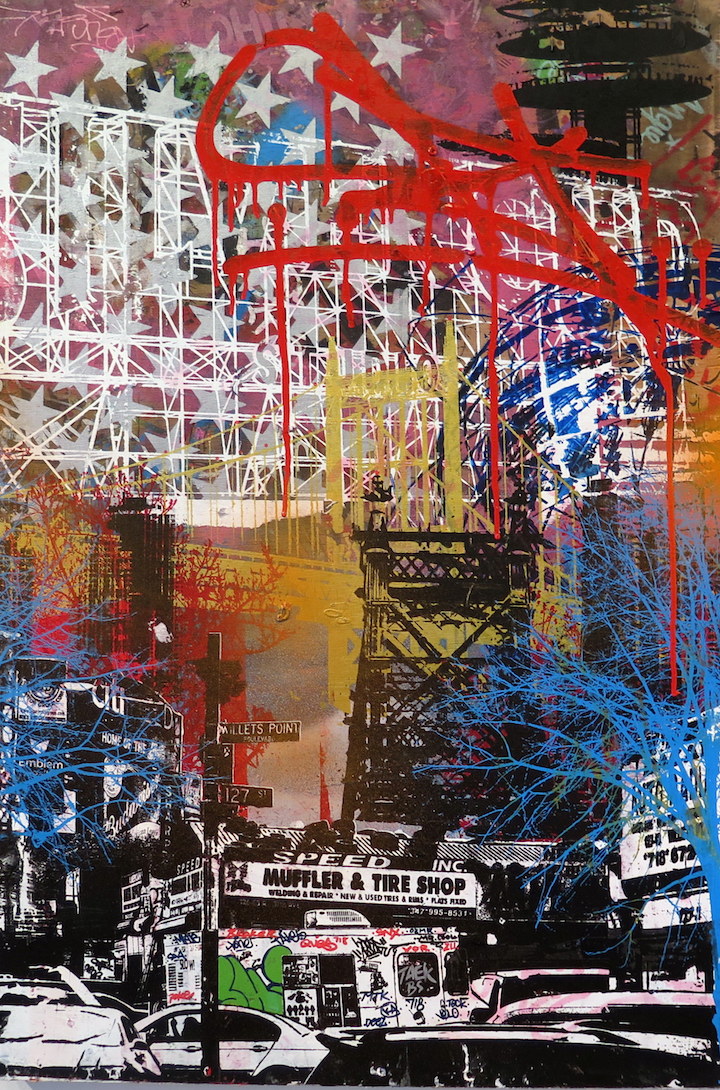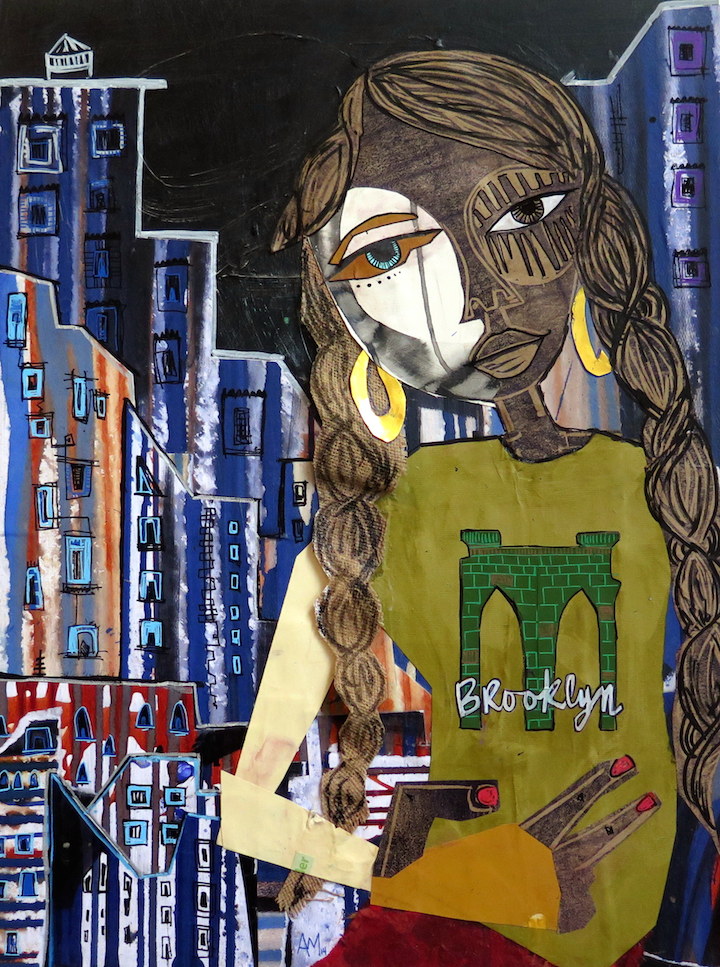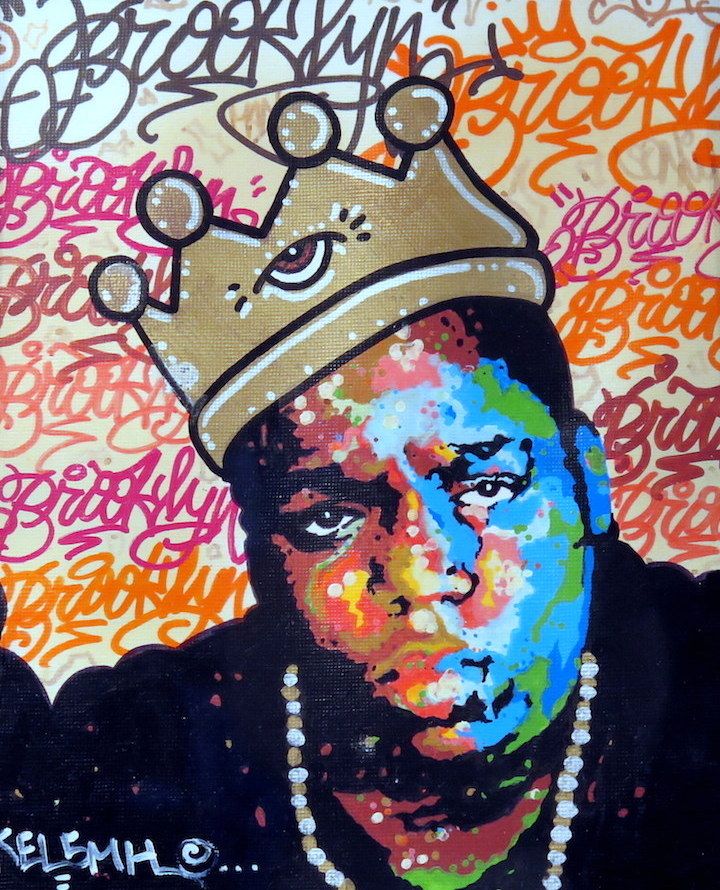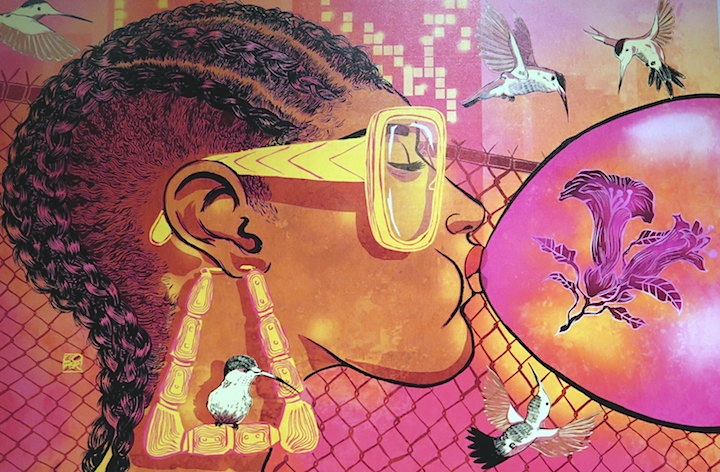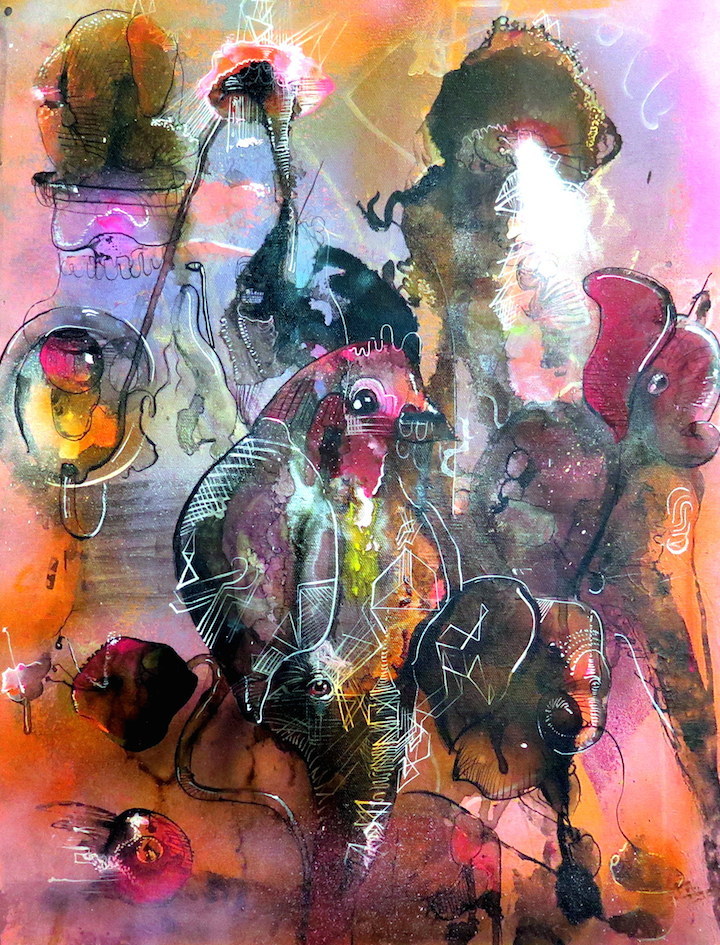 Included, too, are works by Ernie Paniccioli, Greg Larmache, Olivia Jarowski-­Lovera, TooFly, Tommy Rebel and WRY TCK. The powerHouse Arena, also home to a wonderful bookstore and more, is located at 37 Main Street in Dumbo, Brooklyn.
The first image is a close-up from a mixed-media work by Ambi67. Photos of images by Dani Reyes Mozeson.