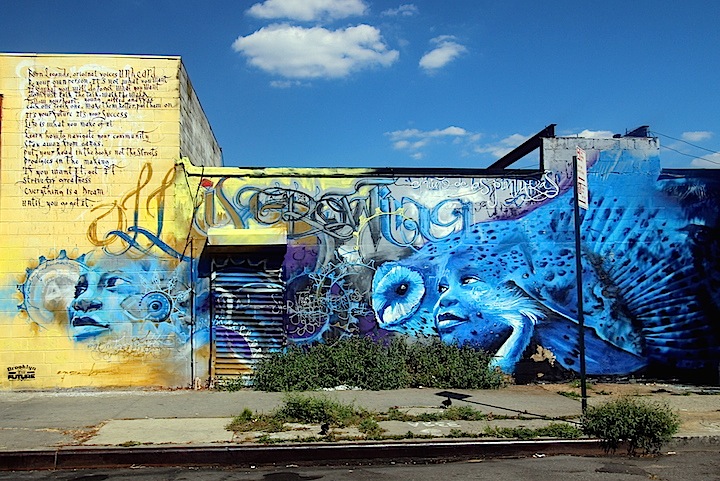 Conceived and facilitated by N Carlos J — noted artist, community revitalizer and founder of Brooklyn Is the Future — Writing on the Walls is a Brownsville-based mural arts initiative. Inspired to launch this project for his father, a Brownsville native who was diagnosed with cancer last year, N. Carlos's Jay has engaged over a dozen artists in transforming his dad's former stomping grounds into a vibrant outdoor canvas.
Another close-up from Werc and El Nino de las Pinturas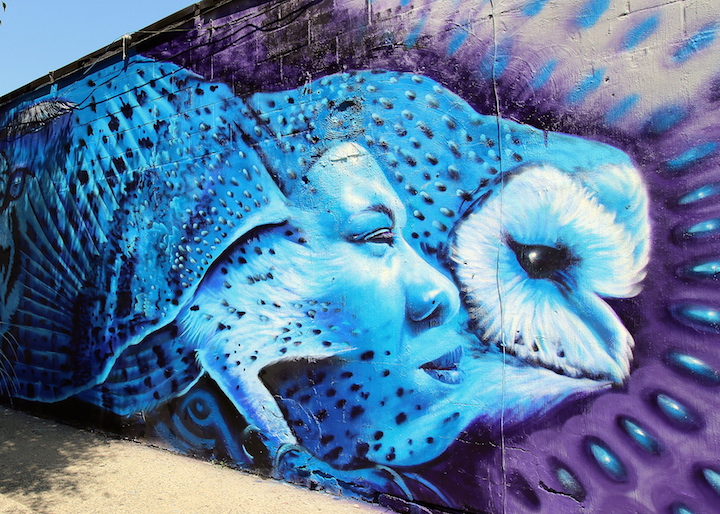 Eelco, close-up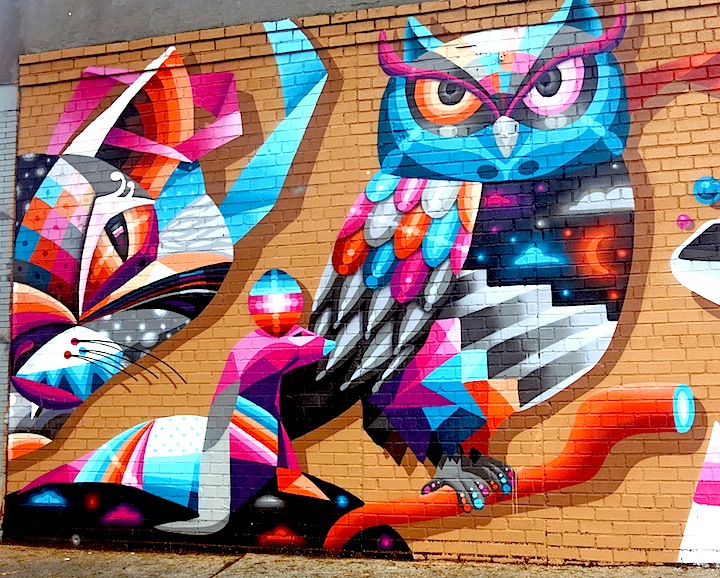 BK Foxx based on photo by Bytegirl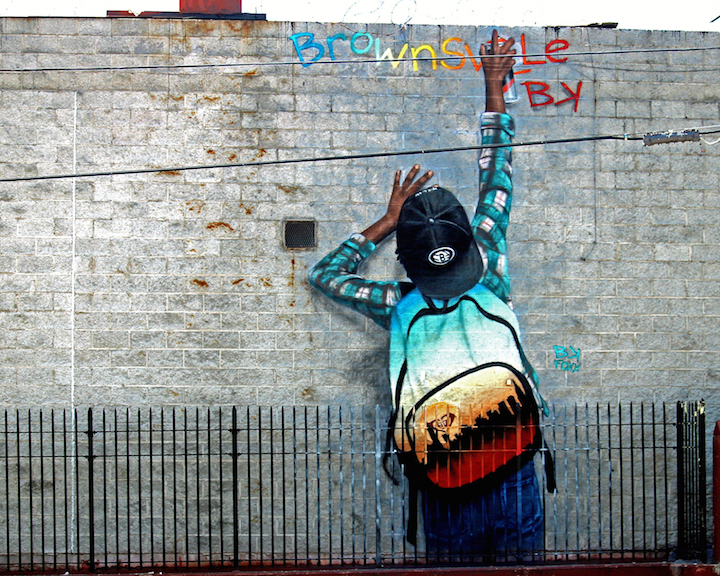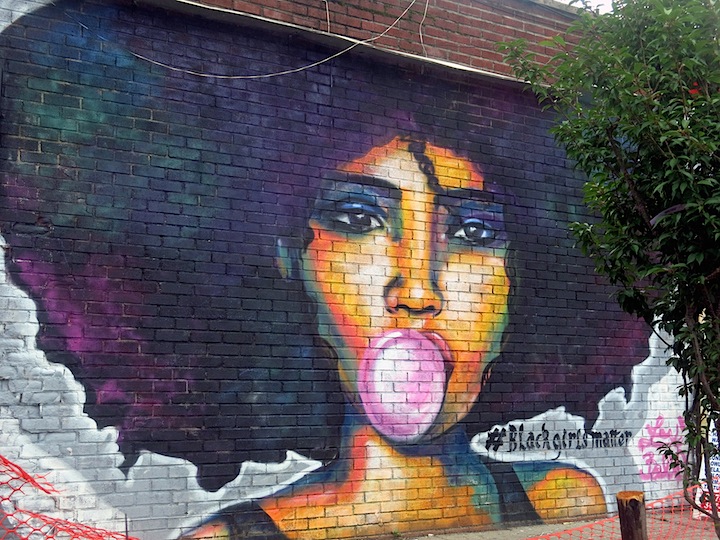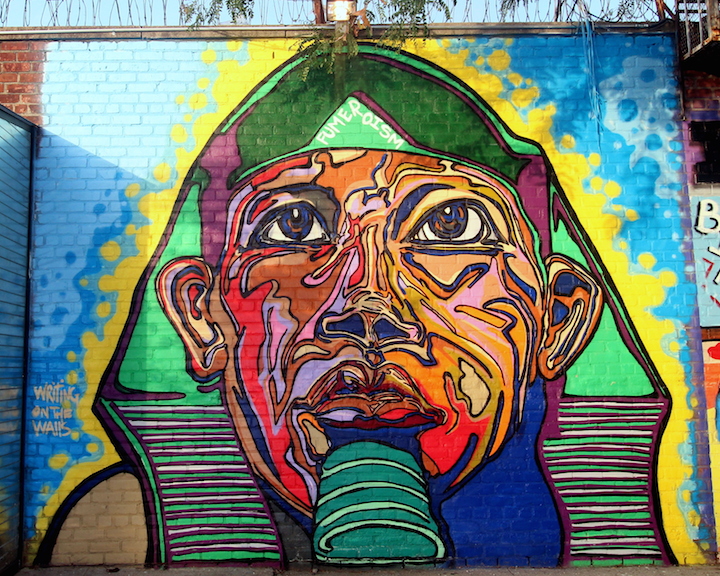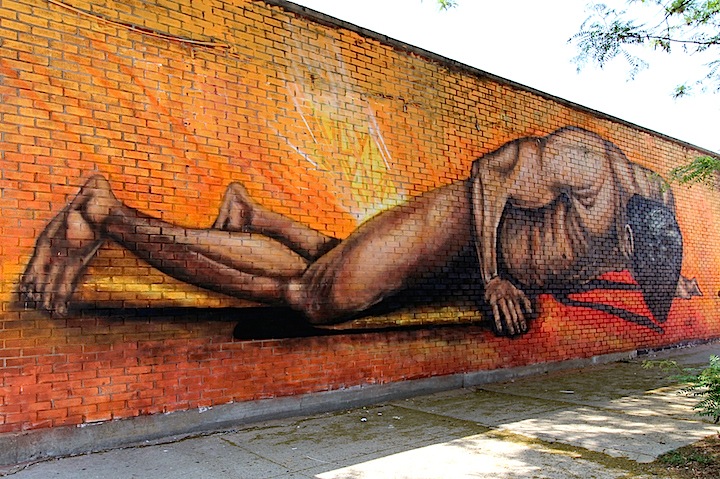 Note: This blog will be on vacation through mid-September. You can follow us on Instagram and on our Facebook page. Part II of Writing on the Walls to be featured on our return.
Photo credits: 1, 4 & 6 Tara Murray; 2, 3, 5 & 7 Lois Stavsky