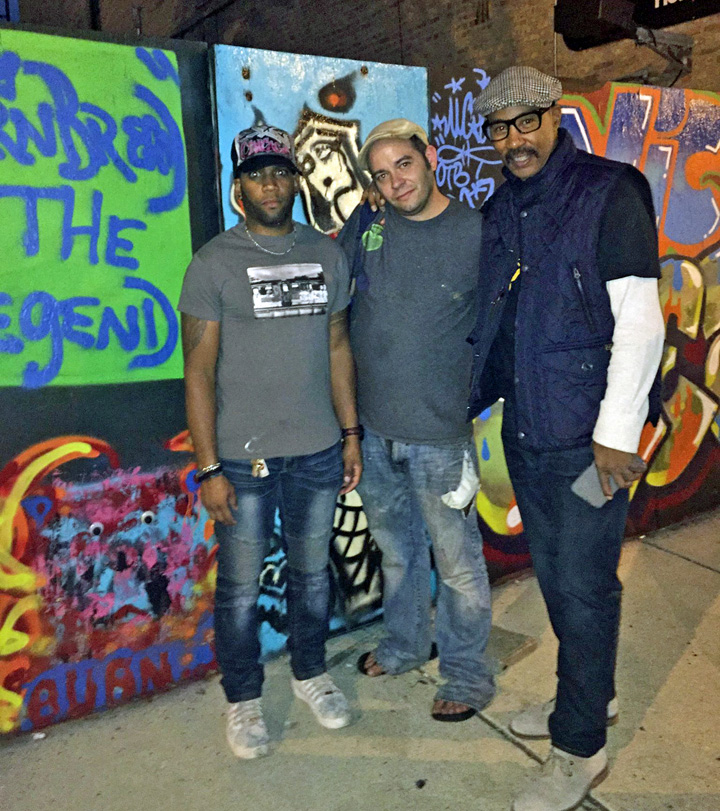 Earlier this fall, several Old School East Coast writers — including the legendary Cornbread — made their way to Chicago for a one-night exhibit and a day of painting alongside local Chicago artists. We recently spoke to Brian M Convery aka Booey who curated the exhibit that took place on October 15 at Loft Zero Gallery.
How did you guys end up in Chicago? What brought you there?
Skeme had told me about an opportunity to exhibit my artwork in a solo show at Chicago's Loft Zero Gallery. I decided that I would prefer showing in a group exhibit — that I would curate — as it would be more inclusive.
How did you decide which artists to include?
I was particularly interested in showcasing the work of classic East Coast writers. And so I largely reached out to folks I know who were painting back in the day. It was my way of giving back to the community.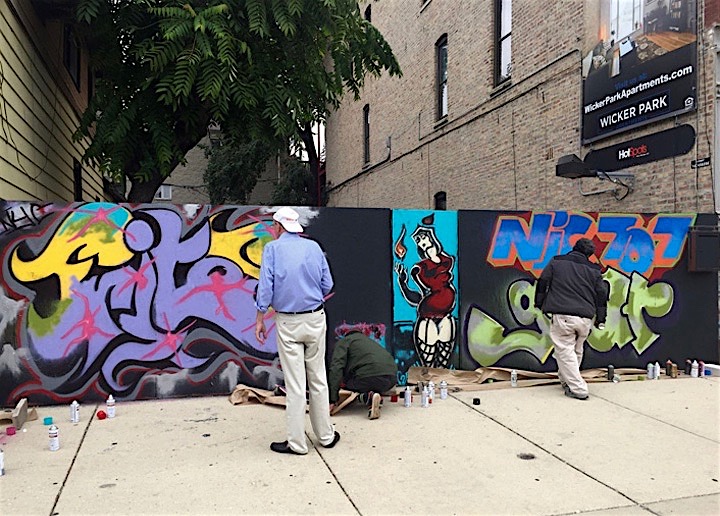 What were some of the challenges you faced in curating an exhibit of this nature?
The greatest challenge was collecting all of the art I'd wanted to feature before heading out to Chicago. There were some kinks along the way. And then after twenty minutes of waiting in Newark in a rented van to drive five of us out to Chicago, Gear One called to tell me that Nic 707 was no where to be found!  But, eventually, it all came together.
What about the night of the exhibit? Any challenges? 
Having to compete with the Cubs who had a home game the same night!  We had to work on getting the info about our show out on Cubs' message boards.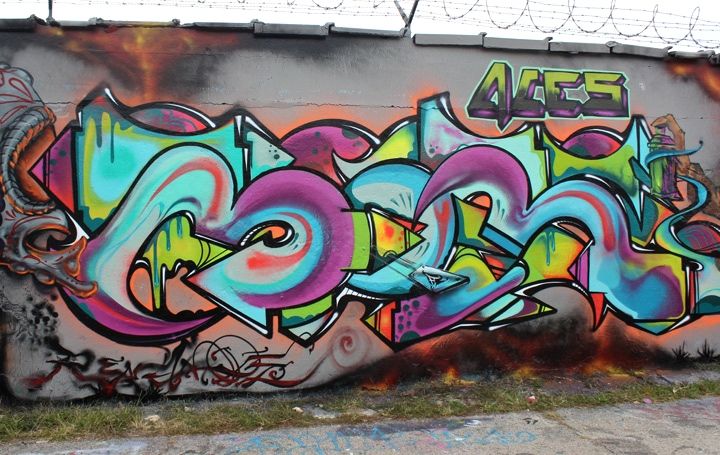 Any particular highlights of the trip?
Having the opportunity to paint alongside several first-rate Chicago-based artists in Logan Square the following day. The interaction was awesome!
Can you tell us something more about that? How did it happen?
Constantine Ashford, the owner of Loft Zero Gallery, reached out to several local artists and made it happen.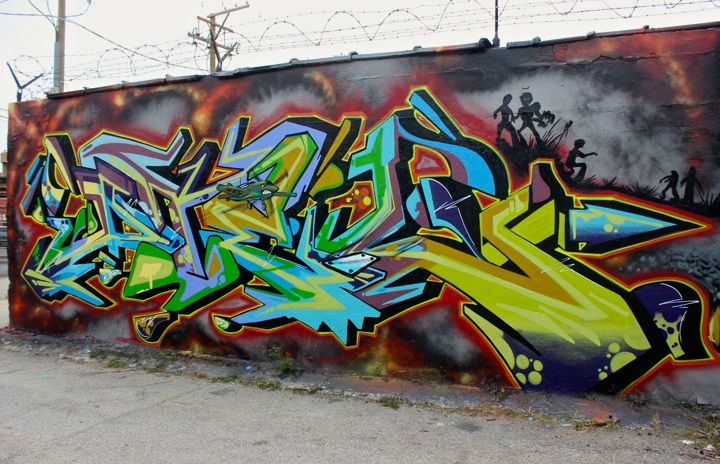 What's next?
I've been working on another show — Gold Standard — that will place this Saturday evening — December 10th at Lovecraft Bar NYC, 50 Avenue B. It will feature a range of artists from the legendary Taki 183 to such contemporaries as Tomas Manon and Gem 13.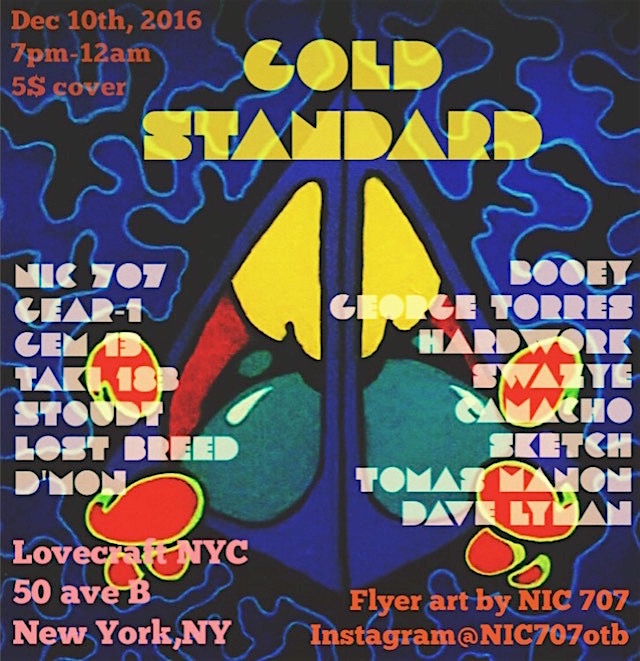 Good luck!
Images
1. Constantine Ashford, Booey and Cornbread
2. Fritos and Gear One at work; also featured on mural are Booey and Nic 707
3. Chicago-based Boar1
4. Chicago-based Dtel

Photo credits: 1 & 2; courtesy Brian M Convery; 3 & 4 Tara Murray