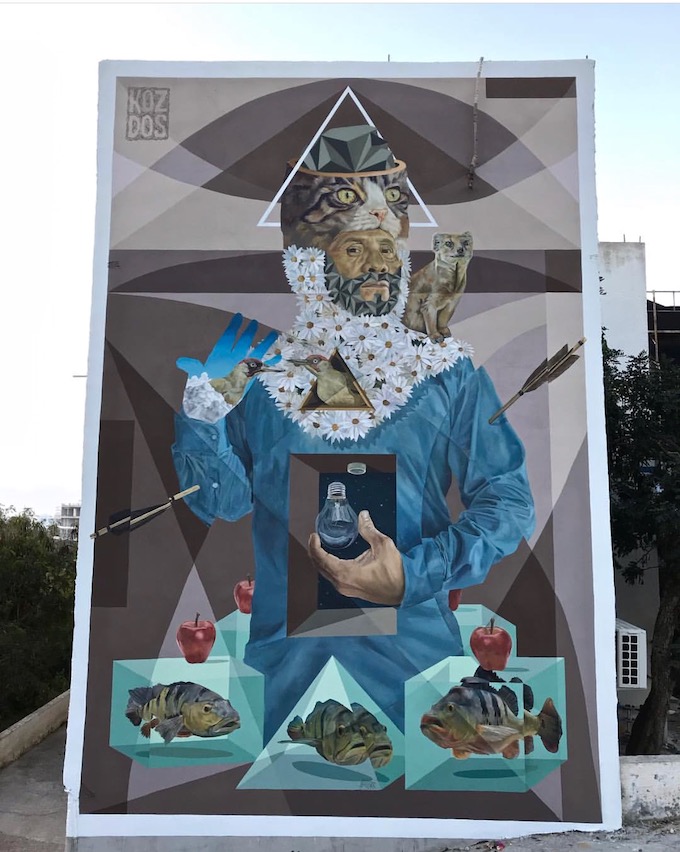 Venezuelan artist KOZ DOS first made his mark on the walls of his native city, Caracas, where he became identified with his hugely impressive photorealistic portraits. He has since conceived and mastered an infectious aesthetic fusing animal and human elements. Noted for their dreamy colors and geometric patterns, the wonderfully talented artist's murals — blurring the line between street art and fine art — continue to make their way into a wide array of international festivals and events. Pictured above is El Dia de la Noche painted last month in Ayia Napa on the Southeast coast of Cyprus.
Another view of KOZ DOS's recent Ayia Napa mural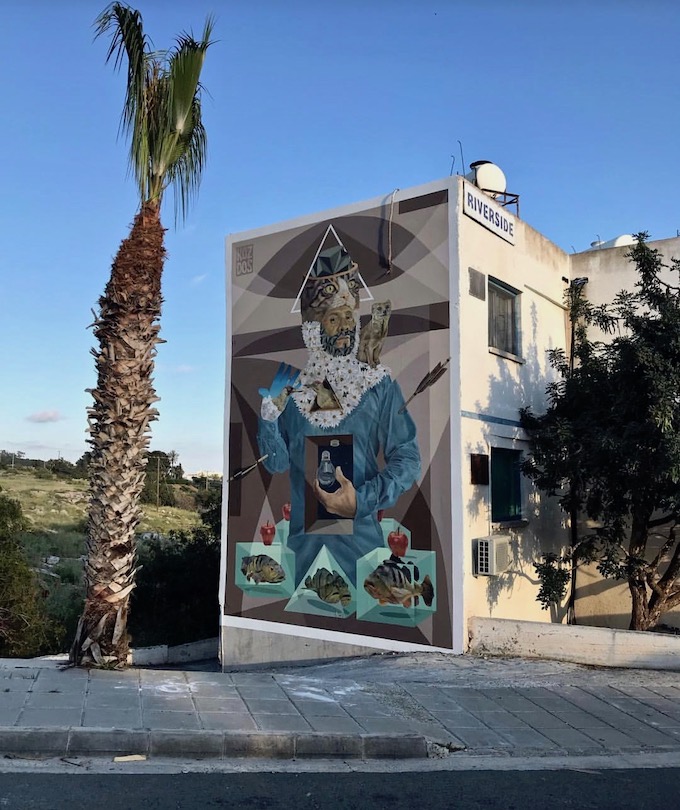 And a selection of murals painted by KOZ DOS these past two years and shared with Street Art NYC 
In Bayonne, France for Points de Vue Street Art Fest, October 2018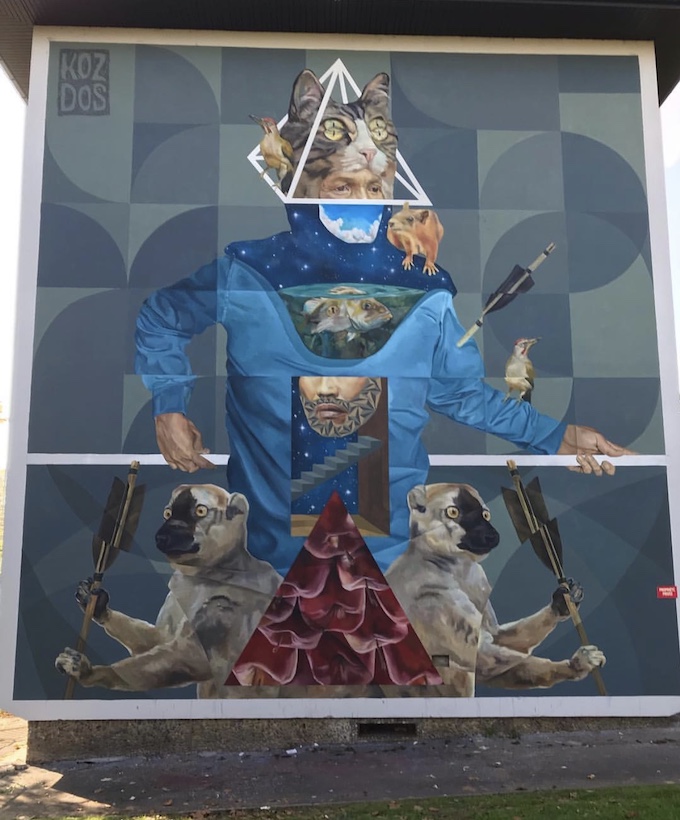 In Cheste, Spain for Graffitea Cheste, May 2018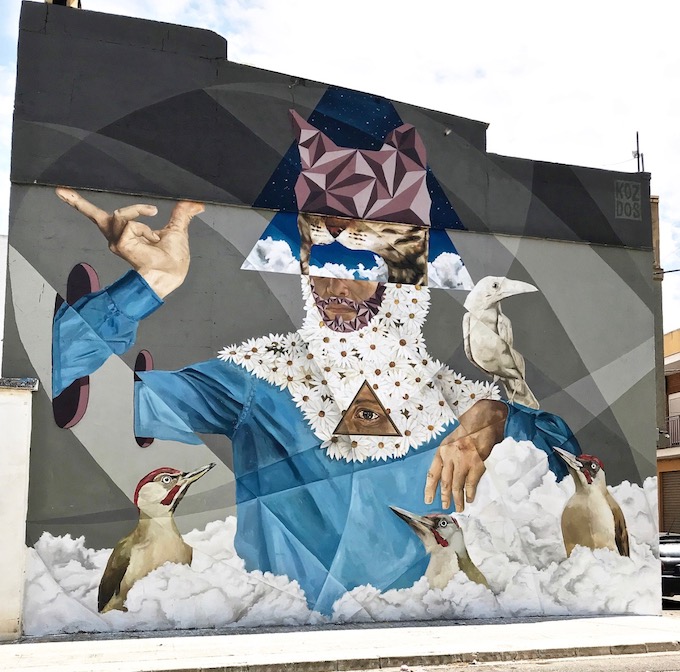 In Crans-Montana, Switzerland for Vision Art Festival, September 2017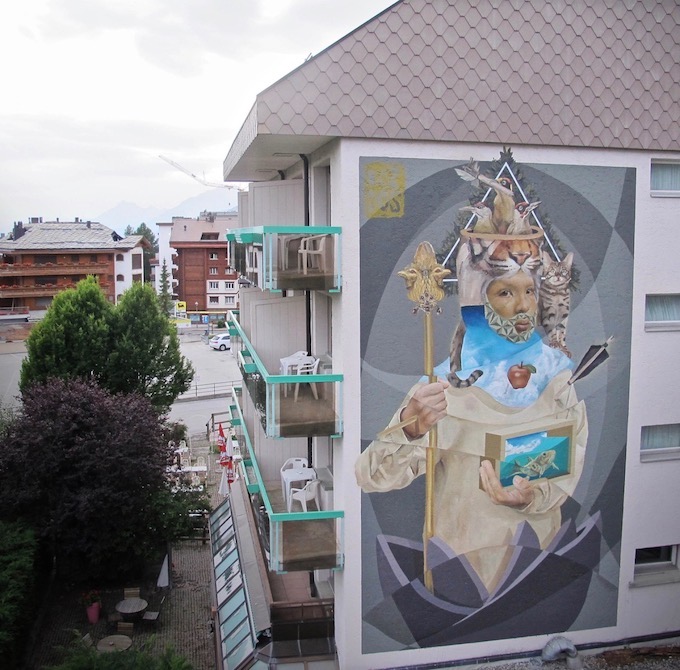 Close-up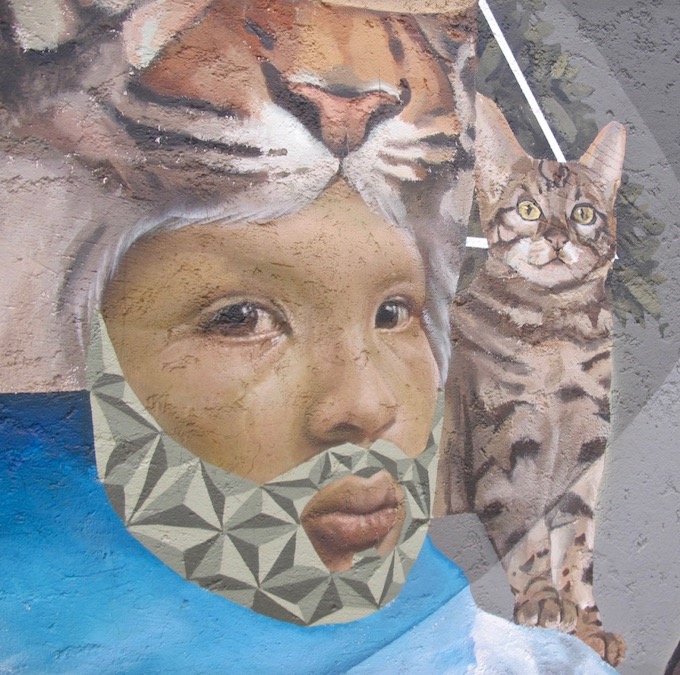 In Civitanova Marche, Italy for Anime Di Strada, June 2017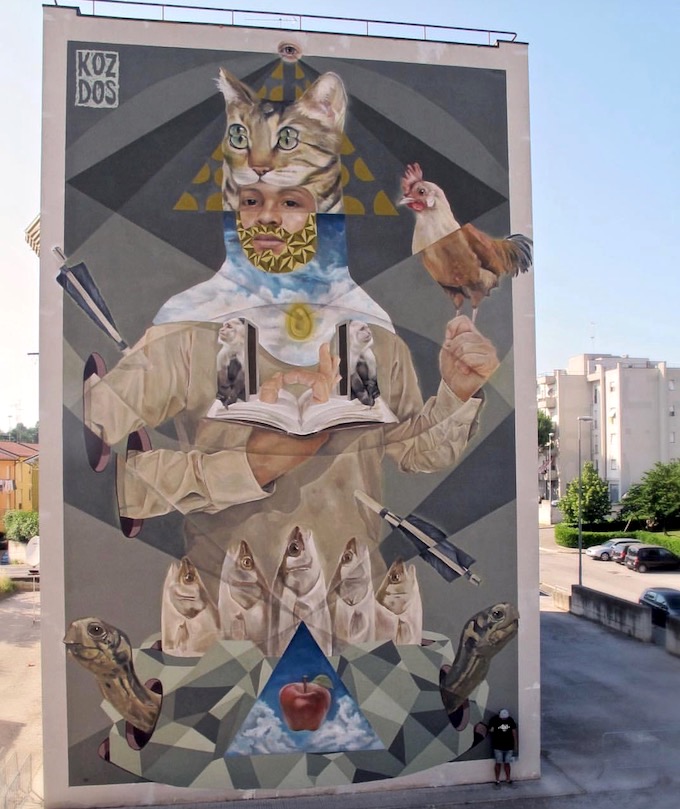 All photos courtesy the artist
Note: Hailed in a range of media from WideWalls to the Huffington Post to the New York Times, our Street Art NYC App is now available for Android devices here.