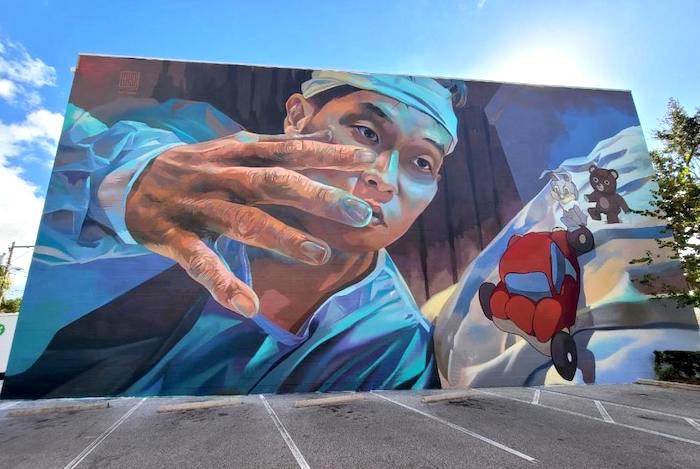 Since 2015, the SHINE Mural Festival, has brought over 100 murals to downtown St. Petersburg and its surrounding arts districts. This past week, a diverse lineup of wonderfully talented artists — local, national and global — shared their talents to further enhance the streets of St. Pete. Featured above is the completed mural by the renowned German artist Case Maclaim. Several more photos, captured these past few days by Street Art NYC contributor Tara Murray, follow:
Frankfurt-based Case Maclaim captured earlier at work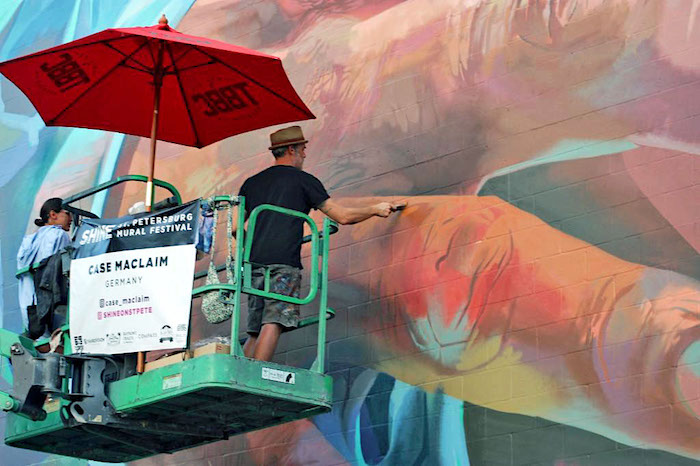 Tampa Bay-based painted and illustrator Jared Wright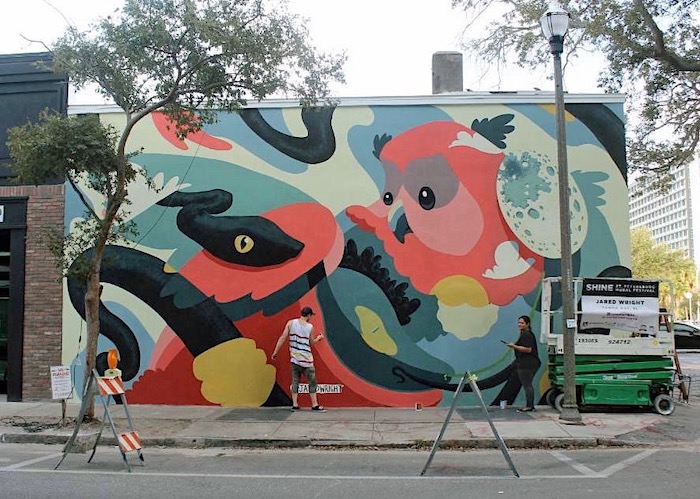 Miami-based Haitian-American artist Mwanel Pierre Louis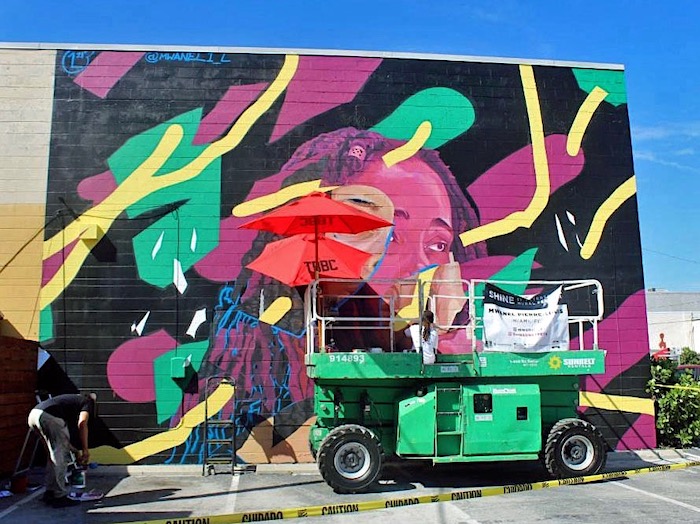 Miami-based multimedia artist Nicole Salgar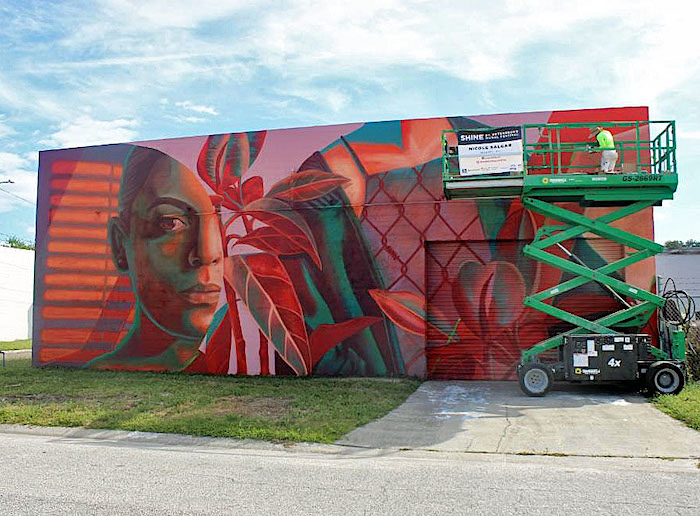 The SHINE Mural Festival is produced by the St. Petersburg Arts Alliance, the city's the only 501(c)3 nonprofit dedicated to raising money and advocating for artists, arts, cultural organizations and creative businesses.
All photos by Tara Murray