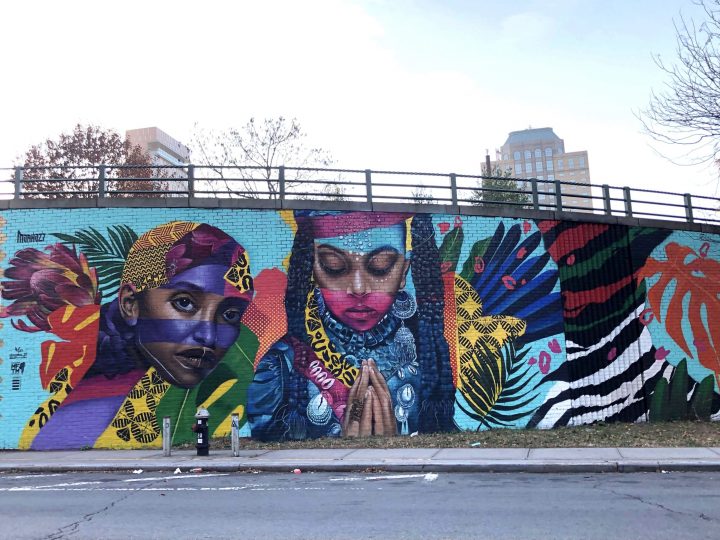 Launched by Street Theory — a creative agency founded by Victor "MARKA27" Quinonez and Liza Quinonez in 2020 as a response to police brutality —  Murals for the Movement is intent on rebuilding communities with "uplifting large-scale murals and public art by Black artists and artists of color."
Under the curatorial direction of Street Theory, several large, inspiring public artworks by Marka27, Cey Adams and Sophia Dawson recently surfaced in DUMBO, Brooklyn. The image featured above is one segment of a huge, boldly colored neoindigenous mural celebrating "the African Diaspora and contemporary Afro Futurism" painted by the multidisciplinary international artist MARKA27.
A close-up from another segment of Marka27's huge mural, "Back to the Essence," 195 Gold St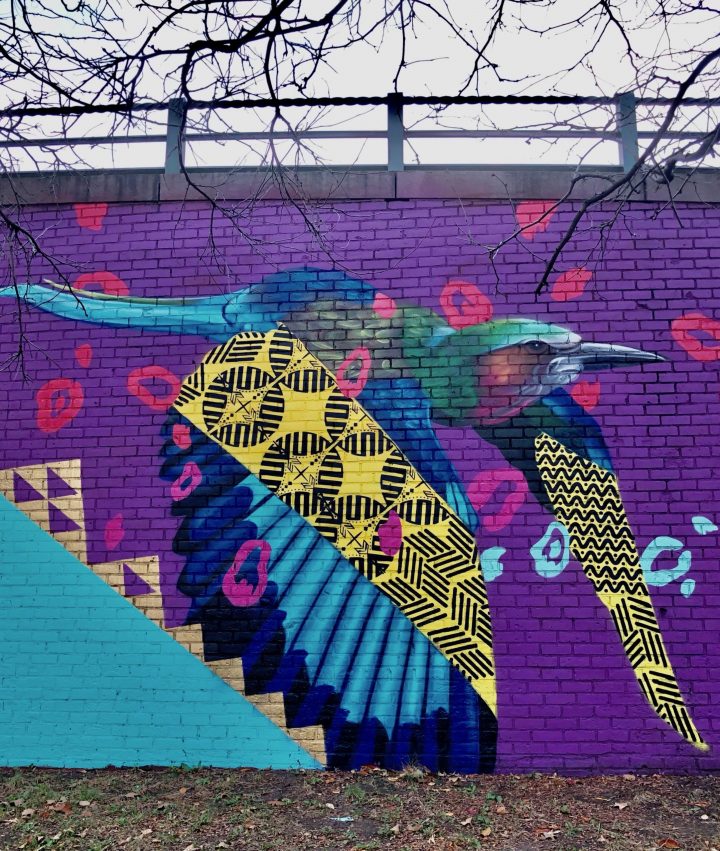 NYC's legendary Cey Adams brings a message of LOVE to Prospect + Adams St. with two murals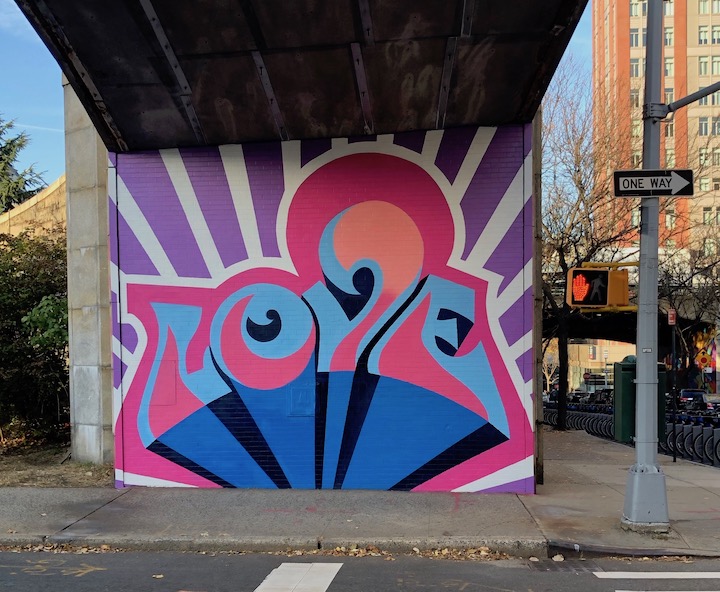 And directly facing it–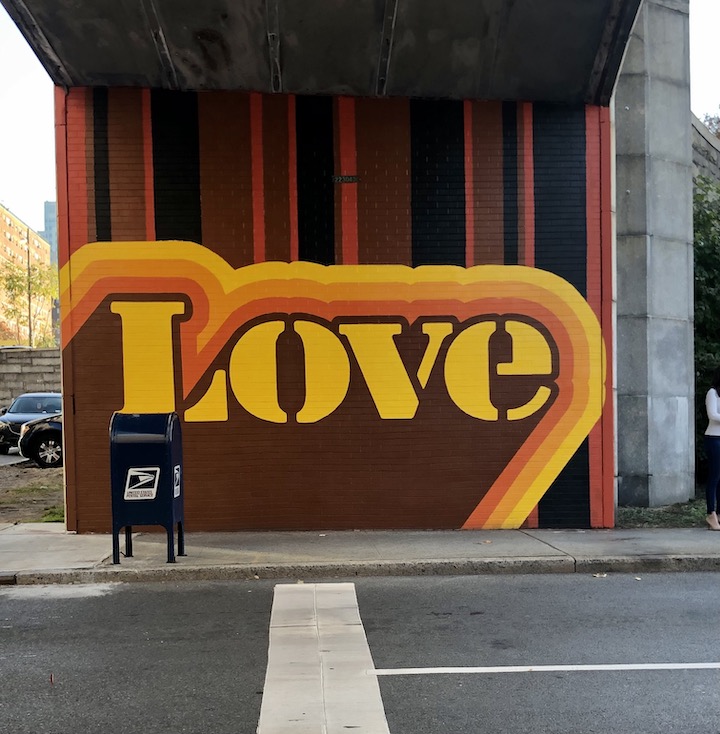 Brooklyn-based, socially conscious visual artist Sophia Dawson, "Standing in the Gap," Front St. between Pearl St. & Adams St.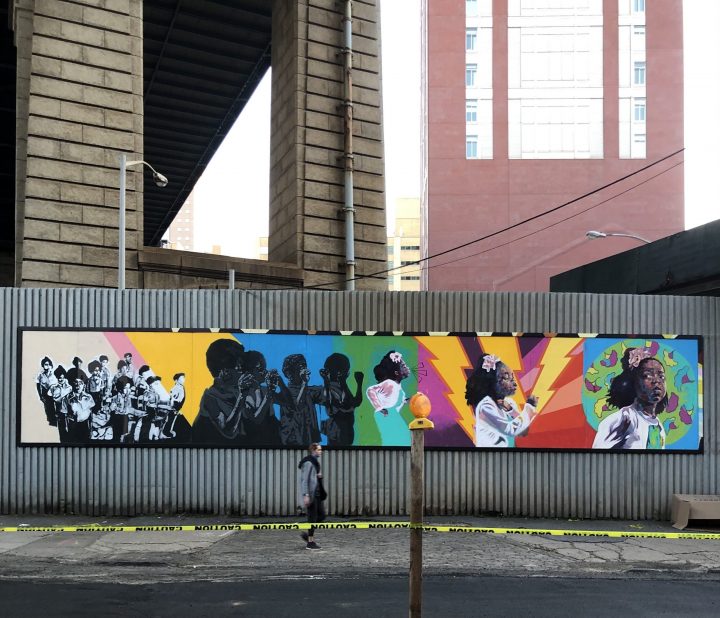 Close-up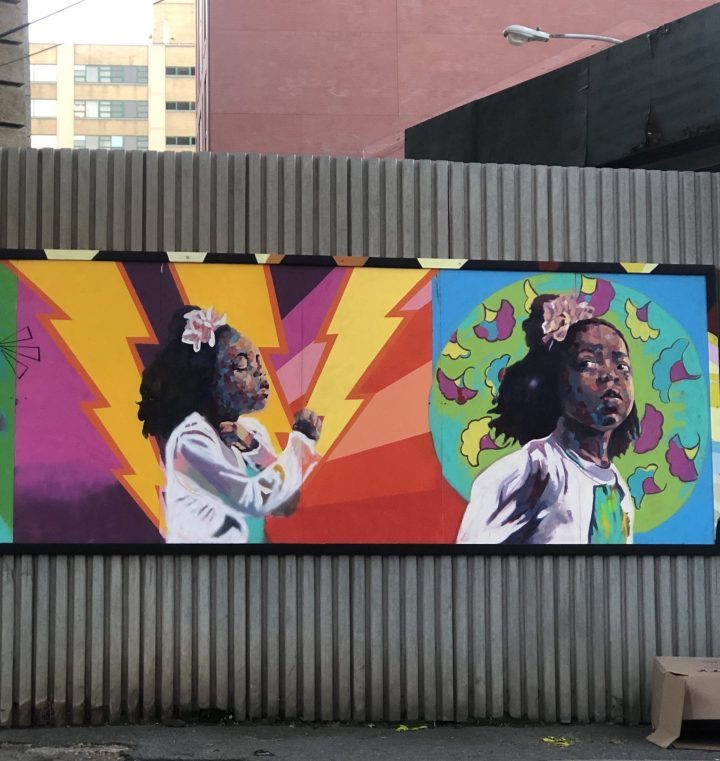 This project was funded by Downtown Brooklyn Partnership and DUMBO Improvement District utilizing NYCDOT property. The murals will remain on display through spring, 2022.
Photos: Lois Stavsky