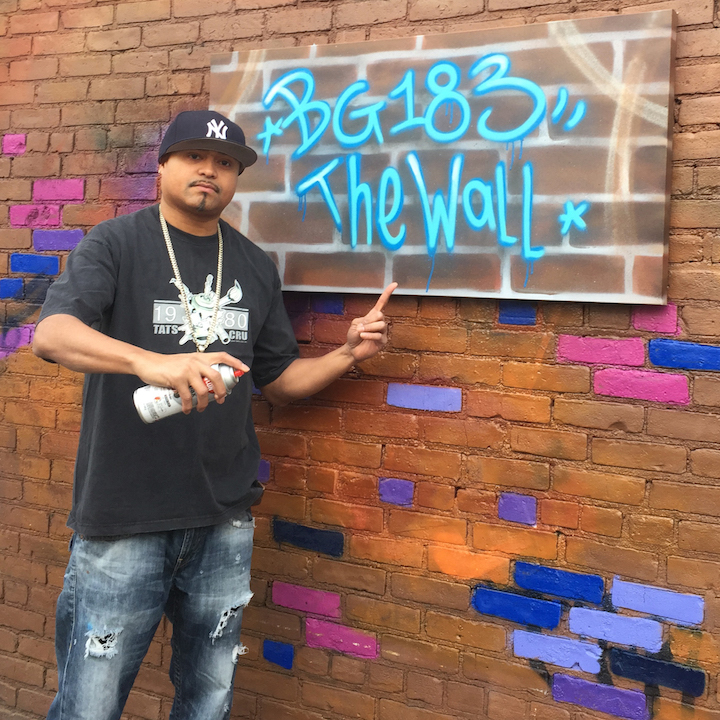 Opening tomorrow — Saturday evening — and continuing through March 29, BG 183′s new solo exhibit — aptly titled The Wall — is on view at Wall Works NY, a contemporary art gallery in the South Bronx.  A brief interview with the legendary artist — one of the founding members of the famed Tats Cru – The Mural Kings  — follows:
Your exhibit is titled The Wall. Can you tell us something about the theme of this solo exhibit?
Yes! It's about bringing images that are on huge walls outside onto canvases inside.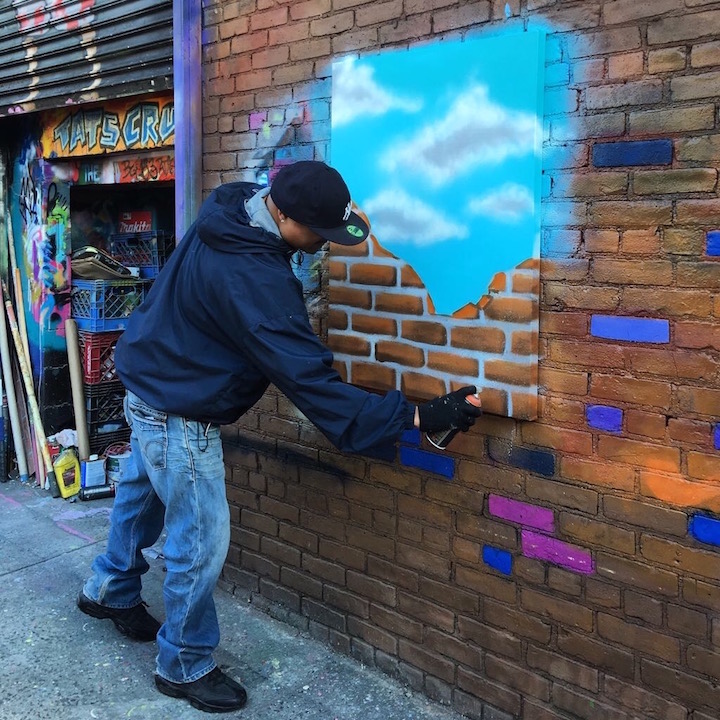 What inspired it?
People would often suggest that I paint on canvas what I paint on the streets. This way they could bring an image of what's outdoors home with them.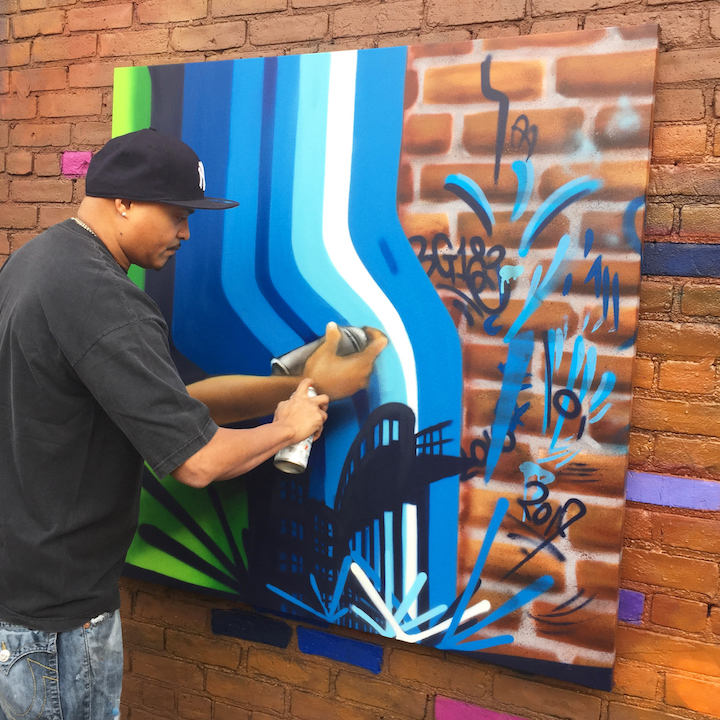 About how many works can we expect to see in the exhibit?
I've completed close to 25.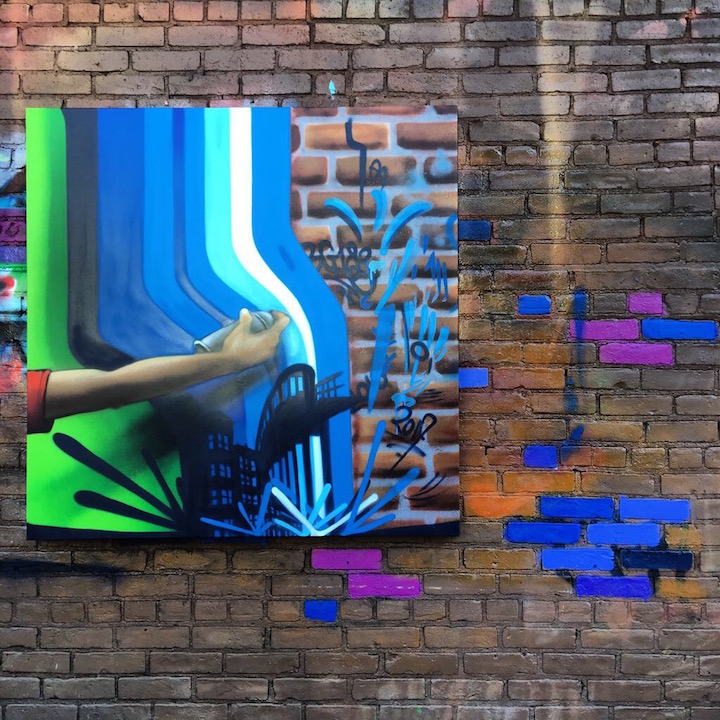 And how can folks meet you?
They should come to the opening — Saturday, the 25th from 5-8 — where they can meet me, take photos and get autographs! Many other artists will also be there!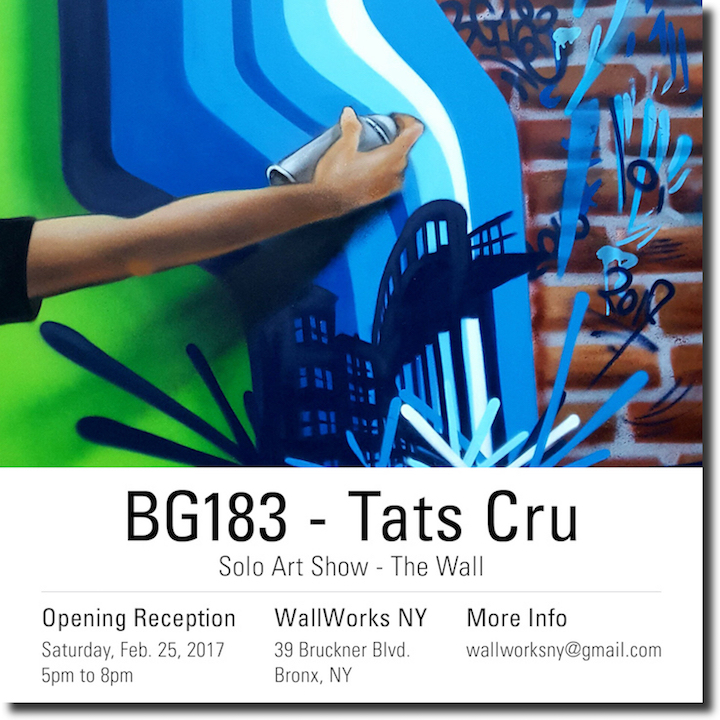 Congratulations!
Thank you! When Wall Works reached out to me last year to do my own solo show, I felt honored. I hope to see you there!
Interview conducted by Karin du Maire and edited by Lois Stavsky; photos 1 & 3 courtesy Jenny Norberg aka Scratch; 2 & 4 Karin du Maire