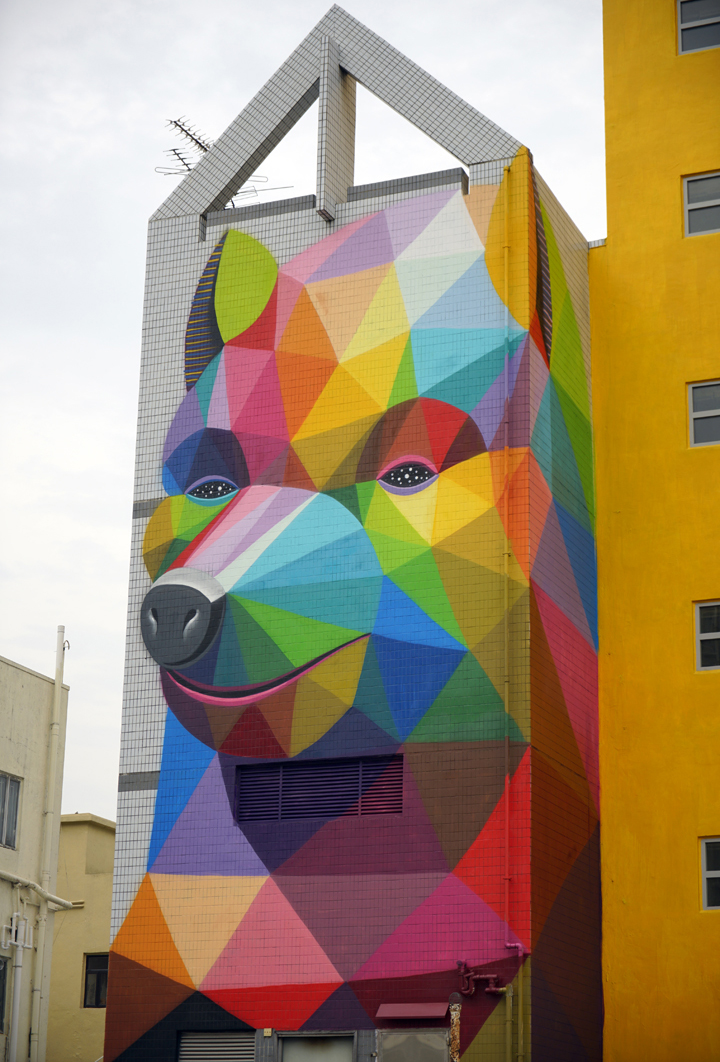 A celebration of street art and creative collaboration, HKwalls 2017 will take place in the industrial district of Wong Chuk Hang from March 18 to March 26. Since its launch in 2014, HKwalls has actively engaged the public, while providing opportunities for artists to showcase and share their talents — as they bring intrigue and color to Hong Kong's streets. The images featured here (1-9) were painted during HKwalls Street Art Festival 2016.
Madrid-based Okuda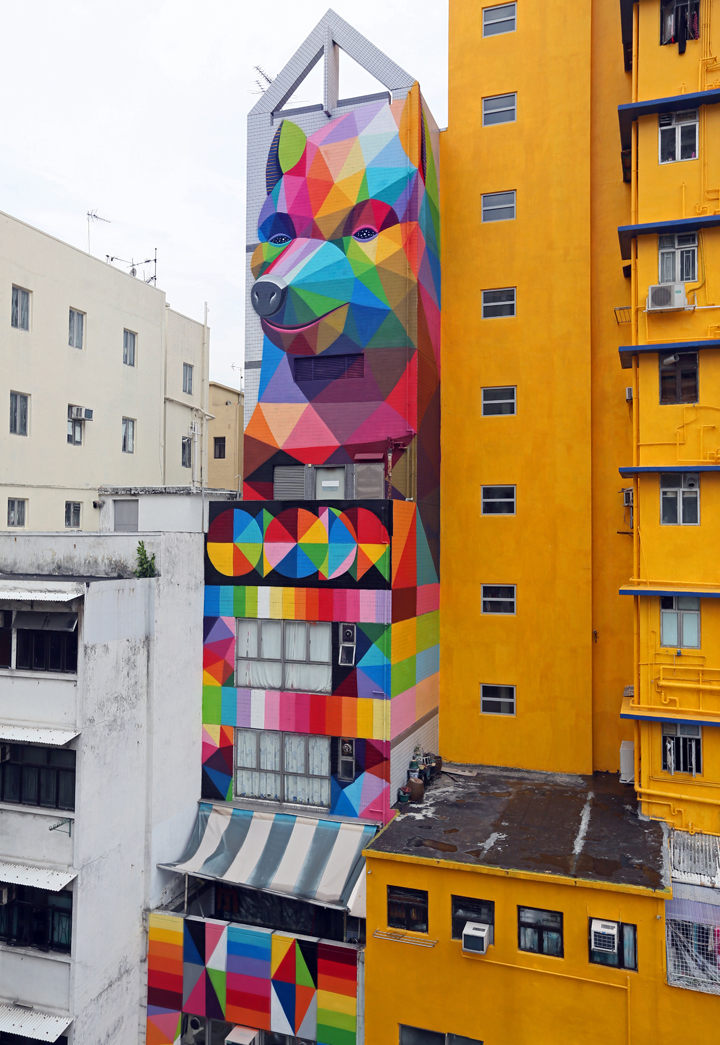 Malaysian artist Dmojo at work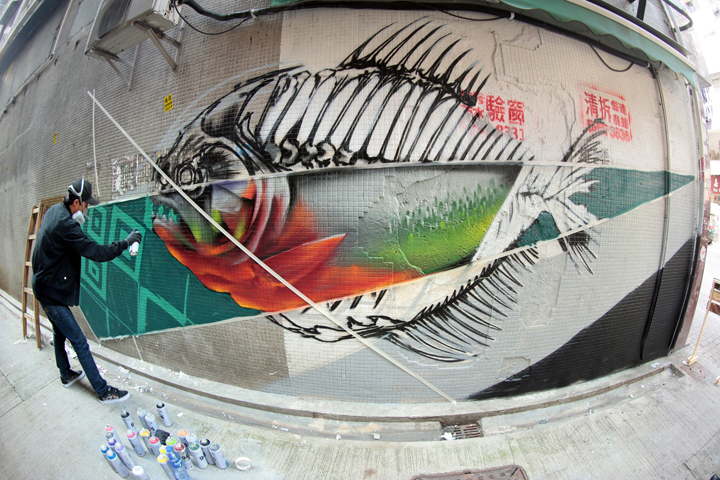 Japanese artist Suiko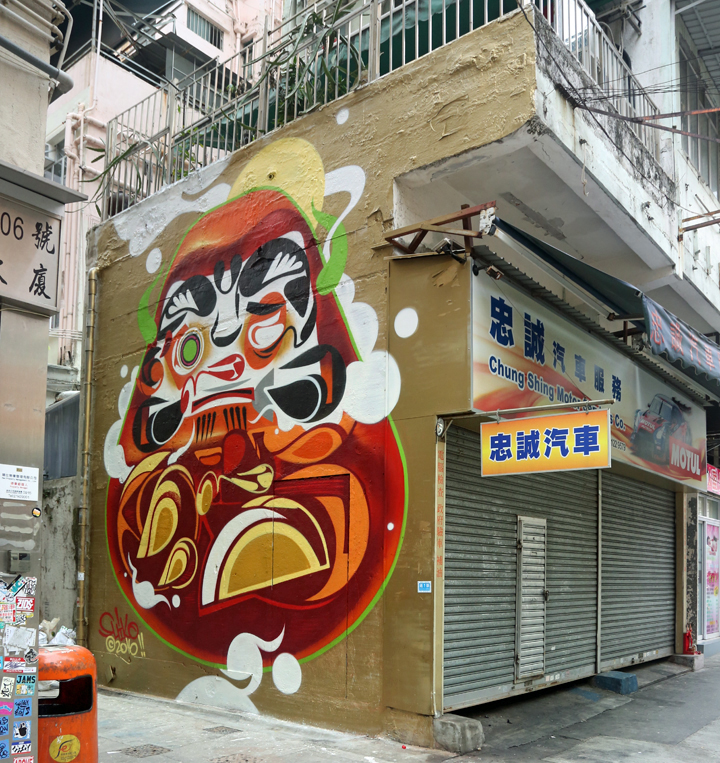 Manila-based Egg Fiasco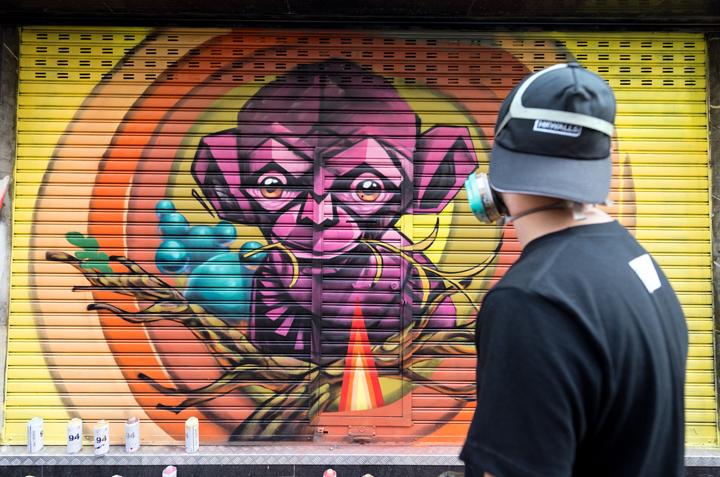 Singapore-based Clogtwo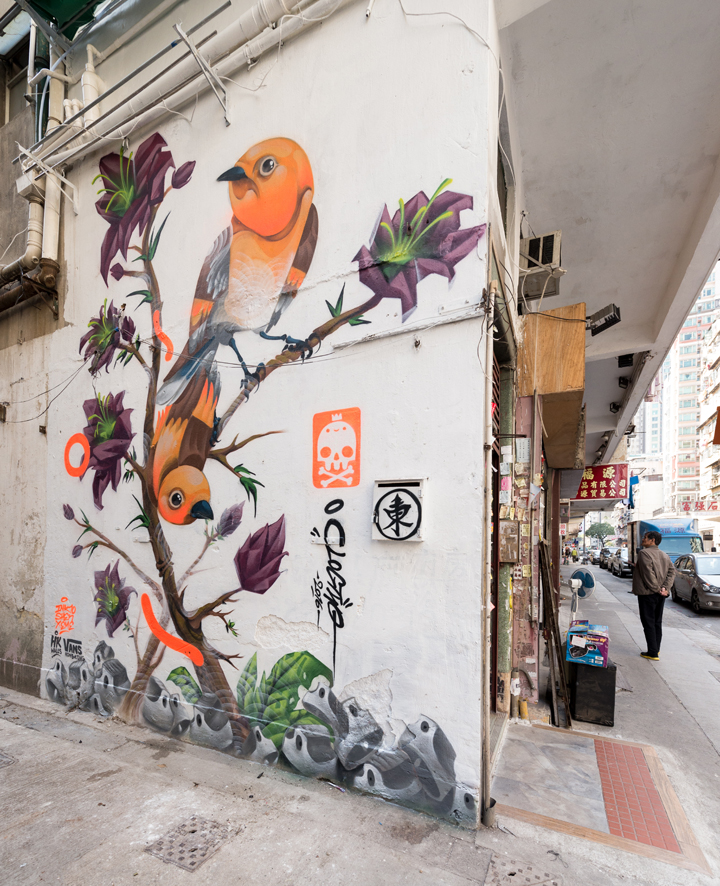 Taiwanese artist Colasa at work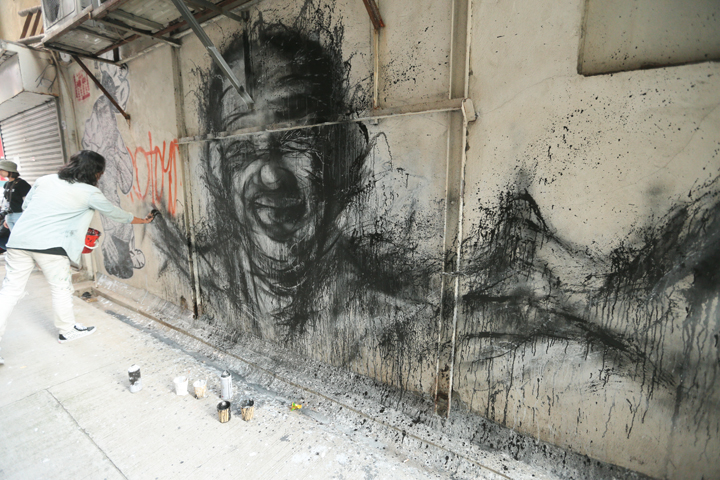 Italian artist Peeta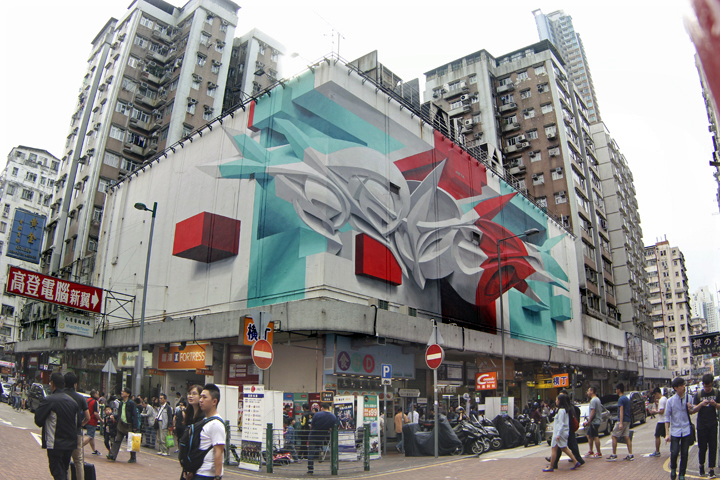 NYC-based Faust and London native Roid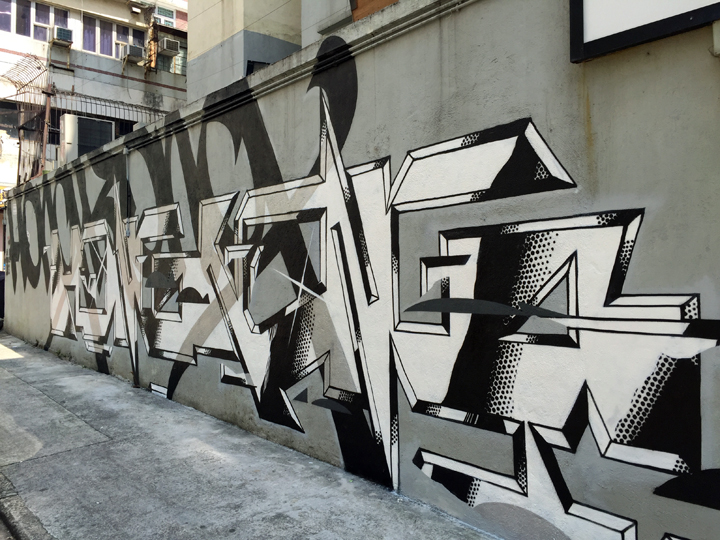 Among the artists to be featured in HKwalls 2017 are: Zoer, Amuse, Merlot, Snik, Mauy Cola and Swoon, who several weeks ago visited Hong Kong and wheat pasted an entire tram — a collaboration among HKwalls, Hoca Foundation and Hong Kong Tramways — for HKwalls 2017.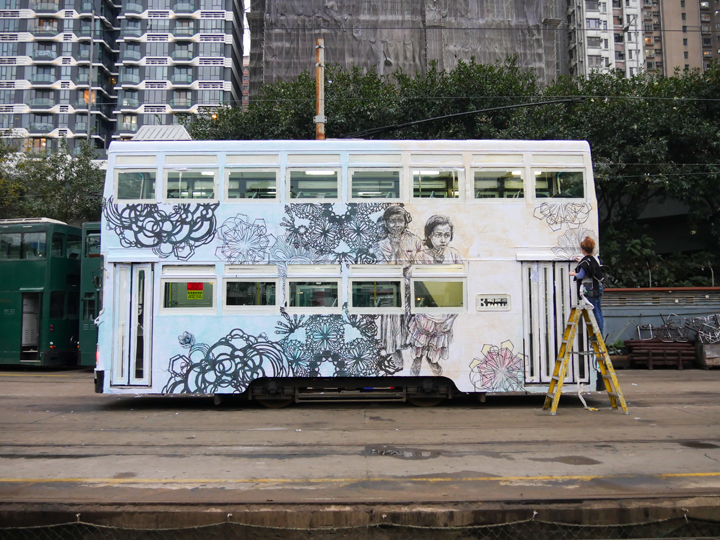 During the nine days of HKwalls 2017, there will also be other activities — including a print exhibition featuring the artists' works and a closing block party on March 26th. Among HKwalls' partners are: Vans, eico paints, MTN and Eggshell Stickers.
Photo credits: 1, 2 & 7 Cheung Chi Wau; 3, 5 & 6 Cheung Wai Lok; 4 Kyra Campbell and 8-10, courtesy HKwalls
Note: Hailed in a range of media from Wide Walls to the Huffington Post to the New York Times, our Street Art NYC App is now available for Android devices here.